*playing Mariah Carey's Christmas album in the background*
Hello beautiful people, long time, no read. I know it's been a while, so many things have happened since I last wrote – President-elect Trump, WIMBIZ annual conference, Ondo elections, Wedding Party premiere (reviews, anyone?), and so much more.  I am super excited about the new month of December and all the season represents – giving, sharing, loving, dining, exploring and even more giving.
I know so many people are wondering where and how to spend the Christmas holidays this year. I am as well. The ways in which I celebrate Christmas have evolved over the years. From hosting Christmas parties at home, to taking family trips both abroad and within Lagos (Mama Kemi is the queen of staycations), to more recently (when the ajala travel bug bit me), taking solo trips and returning just before December 30th to ensure I 'cross-over' and spend New Year with family.
Since 2013, on my flight back home from wherever I had spent Christmas, I type up a thanksgiving letter to God, highlighting everything that I am thankful for in the year. Everything from my family to my career; from safe passage in all my work and personal travels (doing Lagos-Abuja safely every week for 6 months deserves special thanks to God, no?) to friends and family who got engaged or married and loved ones who had babies (adding to my ever-increasing list of god-children and my bridal train); from new friends made and old friends I am still in touch and in love with, to my health, well-being, weight, and BMI (lol);  from my 'toasters' and the fun times, the break-ups and the lessons learned, to improvements in my spiritual life and attitude. E-V-E-R-Y-T-H-I-N-G! The first thanksgiving letter I wrote was 8 pages long, font size 12, regular spacing – you get the point. I wasn't generalizing, I was mentioning actual names of people, places, exact events, organizations, etc. I don't think I realized I knew how blessed I was until I wrote this letter. It is easy to say 'count your blessings' but how can you really count those blessings if you don't 'name them one by one'? Sorry for the digression (not really sorry sha, lol)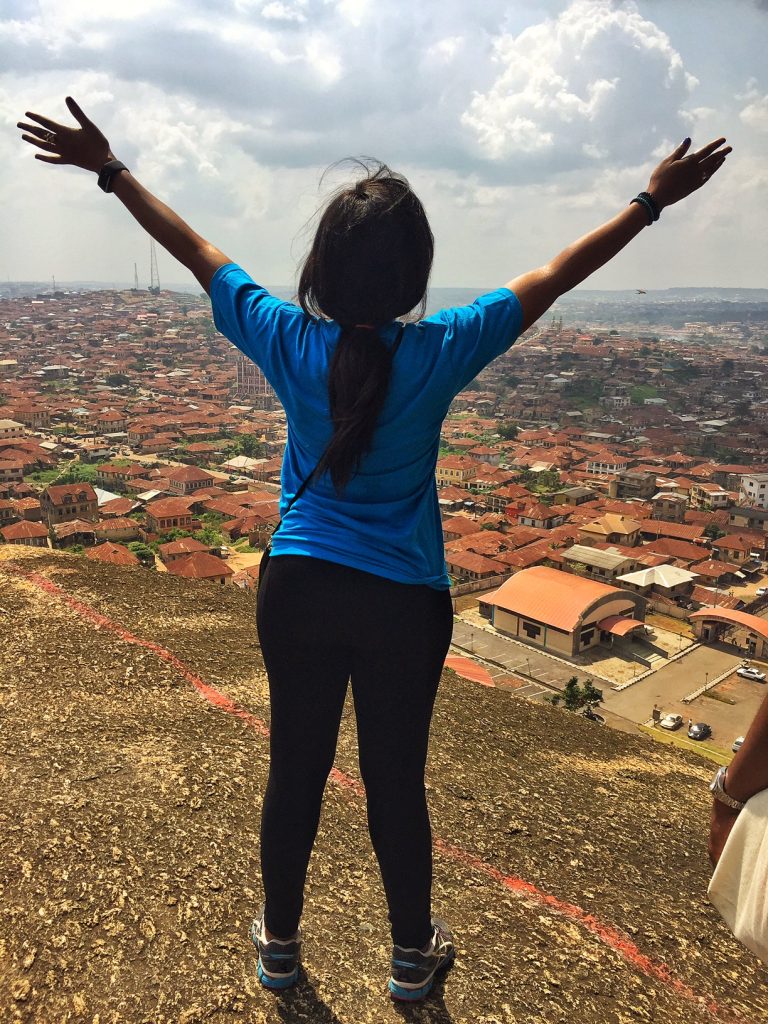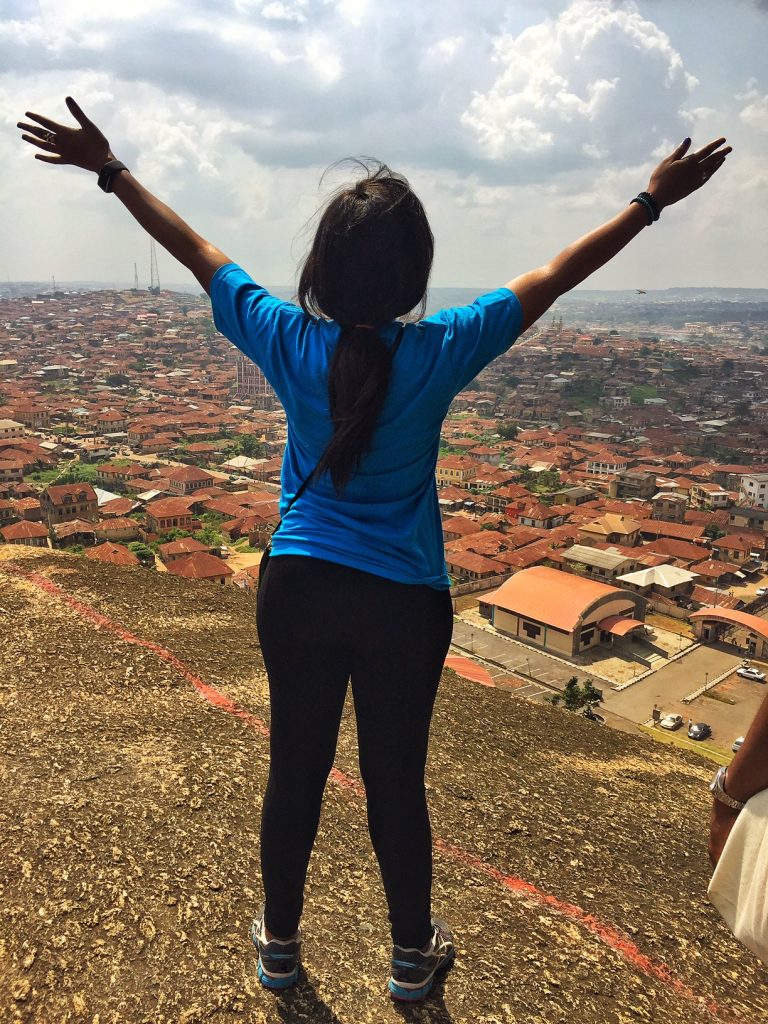 My first Christmas away from family was in 2011 which I spent in Calabar. I spent some time in Tinapa with a close friend and his family, and then moved to Calabar town itself on Christmas Eve as they geared up for the main carnival. My dear friend Andie was a fabulous hostess, and I enjoyed spending Christmas morning at her family house, listening to Mariah's Christmas album on replay while getting ready to go to church for the Christmas service. Afterwards, we went party/get-together hopping across town and I met up with some old friends who also came in from Lagos for the carnival. I also had a blast spending time with some new friends I made at the airport during the severe 10-hour delay on our Lagos-Calabar flight. The carnival on 27th December felt truly like Africa's biggest street party. I know I have not been to any other African street parties yet, but the sheer number of people was overwhelming!  And you know we have numbers in Nigeria, so I would not really doubt that claim, lol. It was amazing to see how the quiet little town of Calabar comes ALIVE in December!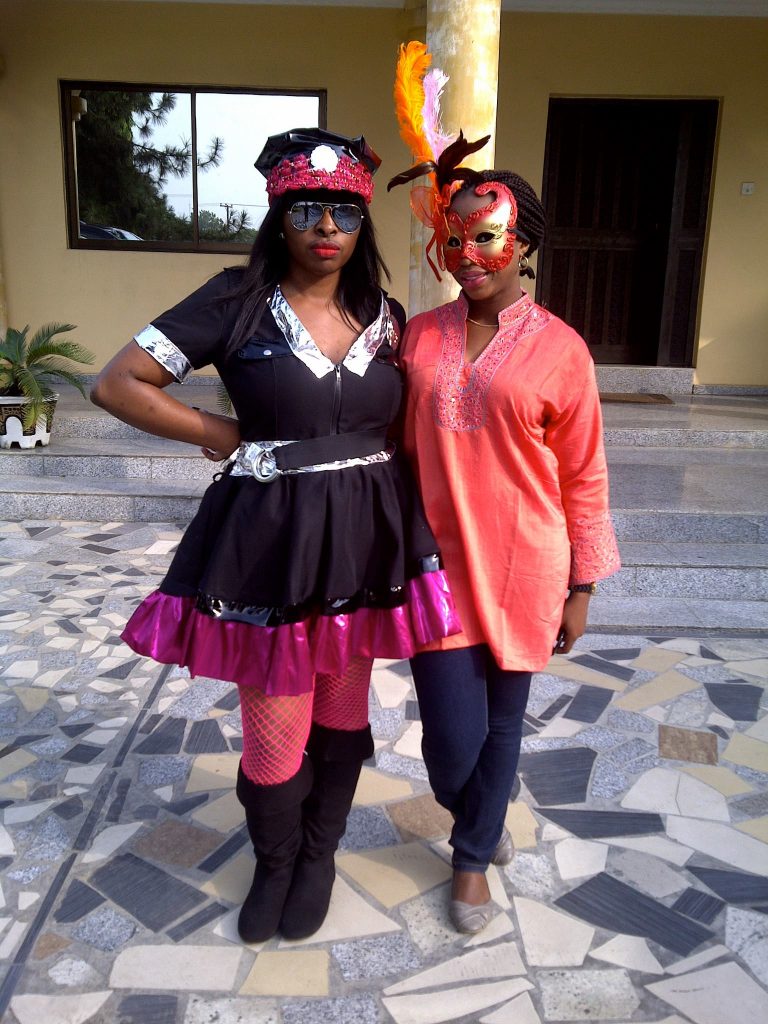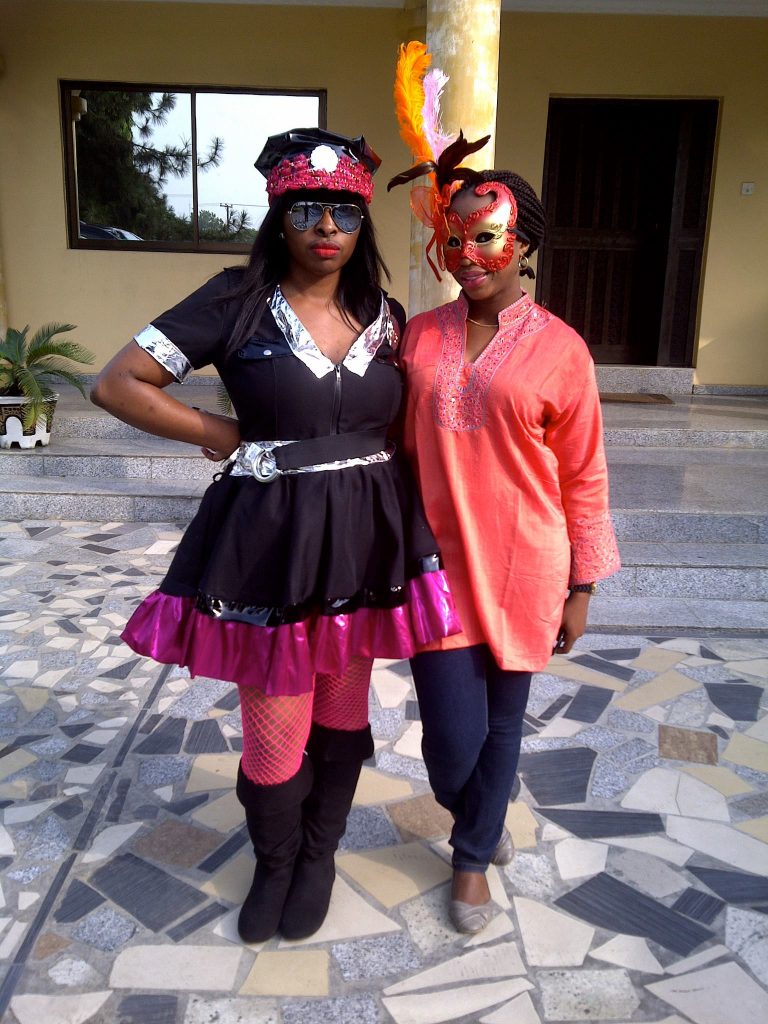 To be honest, I actually really missed not being with my immediate family on Christmas day but being with long-time friends helped. Whatever the case, make sure you are spending time with your loved ones. After crossing the first non-family Christmas hurdle, it became easier to go away again. Christmas 2013 was spent in Dubai, mainly resting and reflecting. Big highlight of that trip was seeing the world famous Cirque du Soleil on their Michael Jackson Immortal tour. It was mesmerizing! I remember having to close my mouth more than a few times, lol. When you travel, not every time shopping, sometimes memorable experiences!
Enough reminiscing. Kemi, what are 'we' doing for Christmas this year? Being the planner that I am, I would have figured out the answer to this question since October (usually after the birthday celebrations) but for some reason, I have not been able to finalize Christmas plans. I had some grand plans to visit Zambia with my Aunt (my uncle is married to a Zambian) but somehow that didn't quite pan out. 'Somehow' here really means forex, lol. So I have eaten some humble pie and decided to look inwards (within Nigeria) to figure out how to have a very 'green' but memorable Christmas. In fact, I don't like white (snowy) Christmases – you know my relationship with cold and winter is not exactly warm. 🙂
Here are a few ideas I have toyed with but still have not had the time or mental space to conclude on – I need help!
  

Calabar (again!)

– I hear that every year the carnival gets better and bigger, and I think it would be fun to see how things have evolved 5 years later. Social Prefect is planning a trip to Calabar this Christmas. I think I will hola at her ASAP to see if there are still spaces on that trip – they get pretty sold out quickly. Nigerians love a good party!

  

Obudu Mountain Resort

– Still staying in the Cross-River region, I think Obudu might be a great idea. Does the fact that it shares a border with Cameroon make it almost abroad? Lol. I have considered Obudu many times but because I am not a big fan of long trips, I have not been able to convince myself that the extra 3-4 or 5-6 hour road trip after landing in Enugu or Calabar respectively, will be worth it. I hear the cable cars are no longer functioning – can somebody please fix them?

Obudu Resort (PC: Hotels.ng)

  

Inagbe Grand Resorts

– Still keeping it 'resorty', Inagbe also seems quite appealing. 15mins boat ride from Ikoyi and you are in Lagos paradise. I looked at the video tour on their website and it seems like a decent place with a good mix of fun activities and relaxation options. This might actually be worth exploring. What would make it even better would be to go with a group of loved ones!

Inagbe so pretty! (PC:Inagbe Resorts website)

Staycation in Lagos

– There is also the option of just booking a hotel somewhere in this Lagos and spending a few days there. It is always nice to have someone else wait on you. With all the concerts and events in Lagos this December, wouldn't it be great to be able to enjoy the event to the end without worrying about annoying your neighbours when you get home late because your gateman will not hear you honking incessantly?  Around this time, most hotels have Christmas packages so I might be able to find a sweet deal. Now, all I need is the time to go hunting for this sweet deal. Sigh. Friends, please if you know any decent hotel with a good Christmas package, please share with a sister.

Road trip across West Africa – Going by road to some of the neighboring West African countries also seems like a great idea. You get to see a lot of beautiful sights, enjoy the scenery and discover new terrains on a budget! My favorite countries for road trips are Ghana and Benin Republic. I am not sure I would want to drive to Cape Verde sha, lol. If you don't want to have to explain to policemen at different borders that your car is actually yours (although it carries your father's name) or that your international driver's license is legit, I suggest you go with a tour company. They take away all the logistical hassle. All you need to do is show up, doze during the road trip, but please don't drool! Pictures are unforgiving, lol. For Benin Republic this December, Naija Nomads has a tour between 27th and 30th December. Check them out!

 

La Campagne Tropicana

 Beach Resort – does this still count as Lagos? If yes, refer to (4) above. If no, refer to (3) above. Lol. The prices though, you will just want to do half-day there! If you know La Campagne prices, then you will understand my next suggestion.

 

Village runs – Reconnect with your roots. My last surviving grandparent passed on in June, so this is not really an option for me right now. But wait, even if you don't have living grandparents, who says you can't visit grand-aunts and uncles? This is definitely a nice, cost-effective *coughs* way to spend the holiday. Turn it into a culture trip – explore parts of your village/town you never knew existed, ask your older relatives for the history of your family/village and don't forget to ask them to spook you out with folk tales and legendary stories.
Regardless of what we get up to, we must remember 2 things. First, the main premise of this season is GIVING. Gift exchanges are nice, I mean, who does not love Secret Santa? But this is beyond just exchanging gifts. Giving to people who cannot give you anything back in return is extremely powerful and fulfilling. Give it a try. The temptation to the tight-fisted in this 'not-so-buoyant' economy is very strong, but don't let that stop you. It is the liberal soul that will be made fat. Make sure you include a budget line for 'giving' as you think about how to spend your 13th month or bonus. Give your domestic staff 13th month bonuses too. Take gifts to the orphanages or old peoples home. If you don't have the time, give money to people who have the time and have set up programs to meet these needs. If you don't have time and money right now, surely you have some old baffs/clothes, shoes, household stuff that you don't really need anymore. No excuses guys!
Second, we must take the time to reflect on the year – the highs, the lows, the lessons learned, the changes that need to be made, the dreams that need to be revived, the risks that need to be taken, etc. I hear there is a new hashtag for this:  #turndowntoturnup. Don't just use the hashtag, actually write down the things that you need to turn down, and the things that you need to turn up, turn it into a vision board, share with 1-2 people you can truly be accountable to and then run with it. Who hashtag alone 'epp'?
Okay guys, we need more ideas. What are WE doing for Christmas this year?
Hugs,
Kemi
(Visited 157 times, 1 visits today)