Hi guysssss!!! It's great to be back. It has been a roller-coaster period at work, especially since I started a new project and had so many other things going on at the same time. But we thank God for monitoring spirits (you know yourselves, lol) who did not relent in asking me the golden question – 'when are we getting a blogpost?' every single week! Now I am back to share what has been happening in my life over the last 6 weeks (chai, has it really been that long since the last post? Sorry my people, I will try to do better).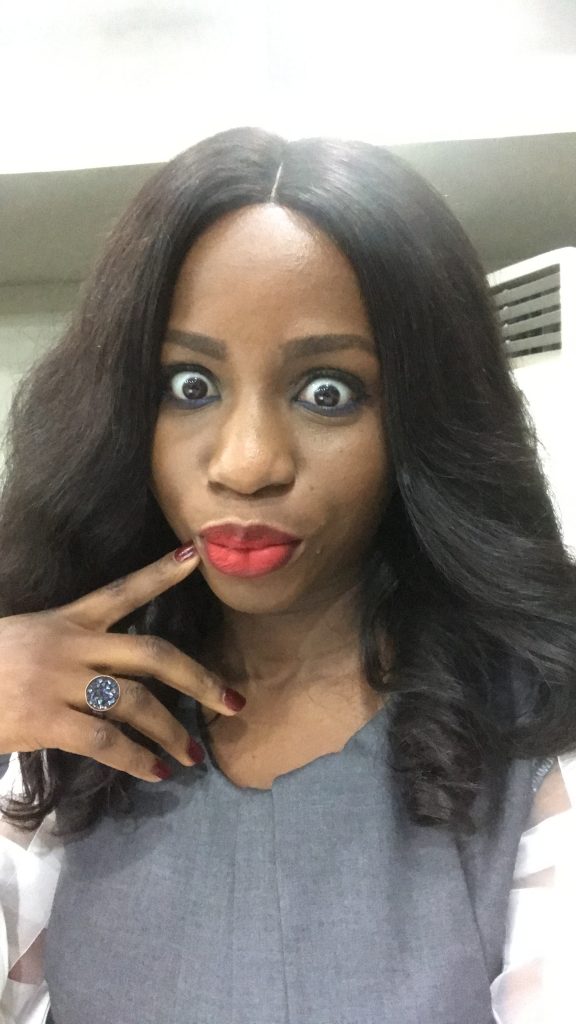 So, what have I been up to apart from work? A lot! In my last post, I shared a list of new things I wanted to do in 2018 and I am excited to share a progress update with y'all. The whole point of this is to inspire you to get MOVING on all your goals. I am sure they look nice on paper but they will look even better when you start living them out.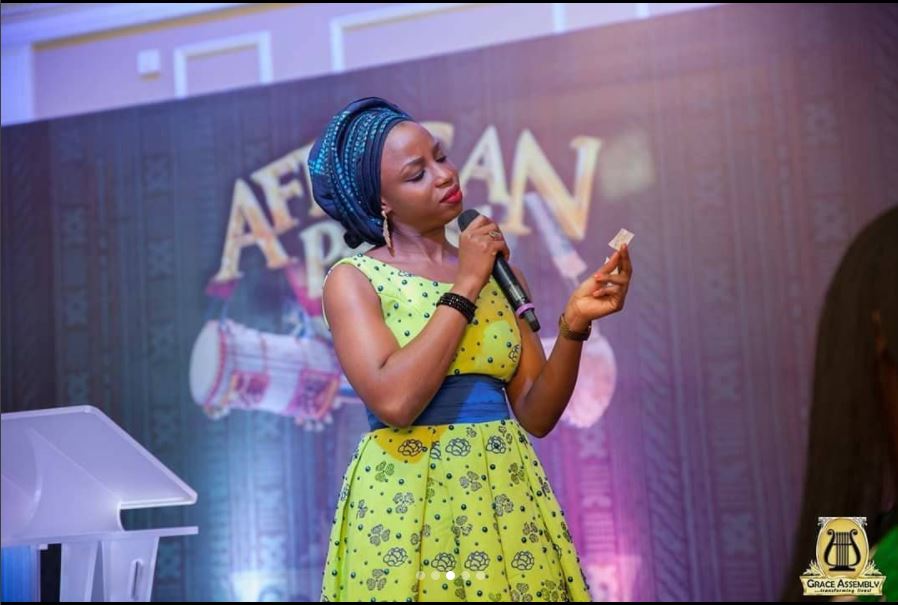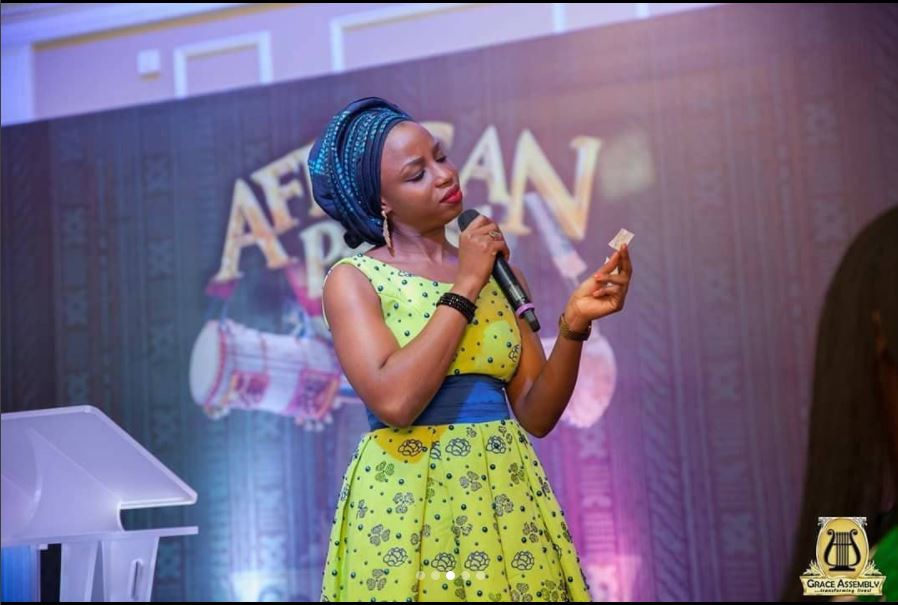 I did (re)launch my modelling career with Karen Ubani Apparel  – this time I was not playing a Nigerian bride role, but actually a corporate boss lady (which I am indeed – amen!) in different work outfits. I absolutely enjoyed the photo-shoot even though it lasted many many hours and I had to model about 14 outfits. Pheeew! To be faking laughter is not a small work o, hehehehehe. Thankfully I had a lot of energy and I actually liked the outfits so it was quite enjoyable. And yes, I own some of those outfits now – to God be the glory!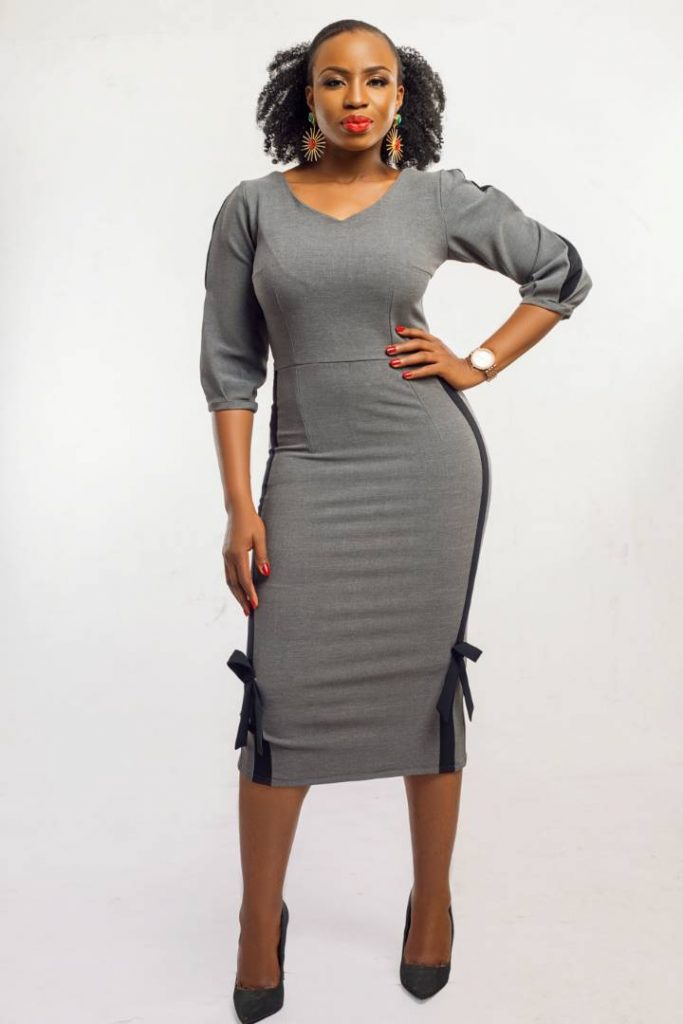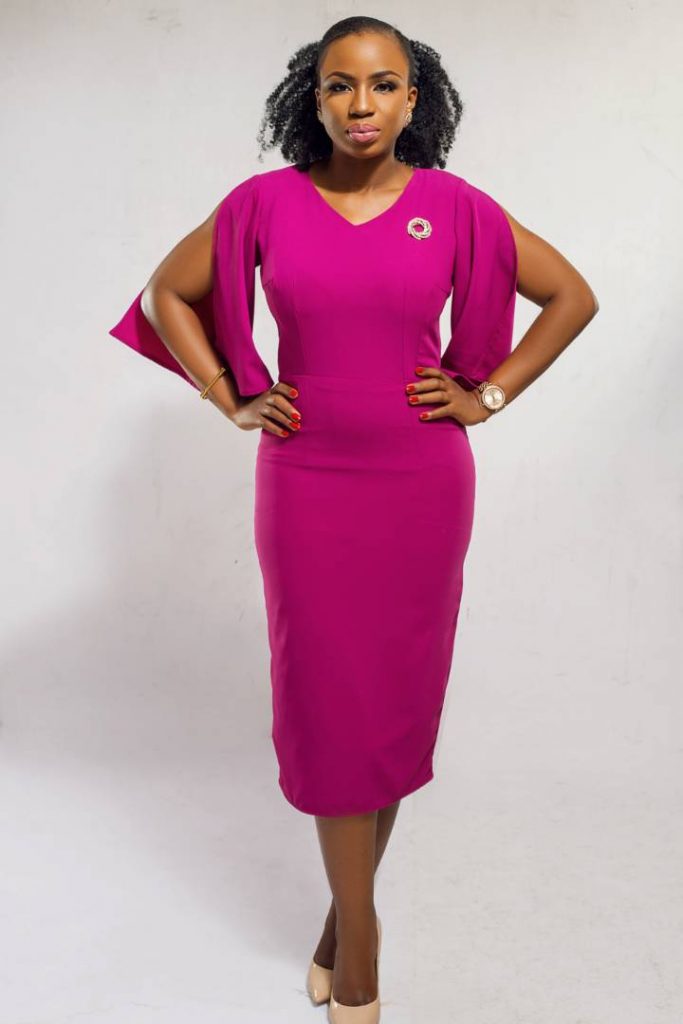 Speaking of modeling, remember the bridal photoshoot I did in 2016? The Oga who played the groom was the one who wove/weaved the aso-oke (the hand-woven traditional fabric used for special occasions like weddings in South-West Nigeria) that we used during that shoot. He (Ceomania Alaso-Oke), does incredible things with aso-oke and he recently gifted me a beautiful doll dress. I felt like an absolute baby-girl in that outfit. Thanks again for your generosity to me, Tobi! God bless you!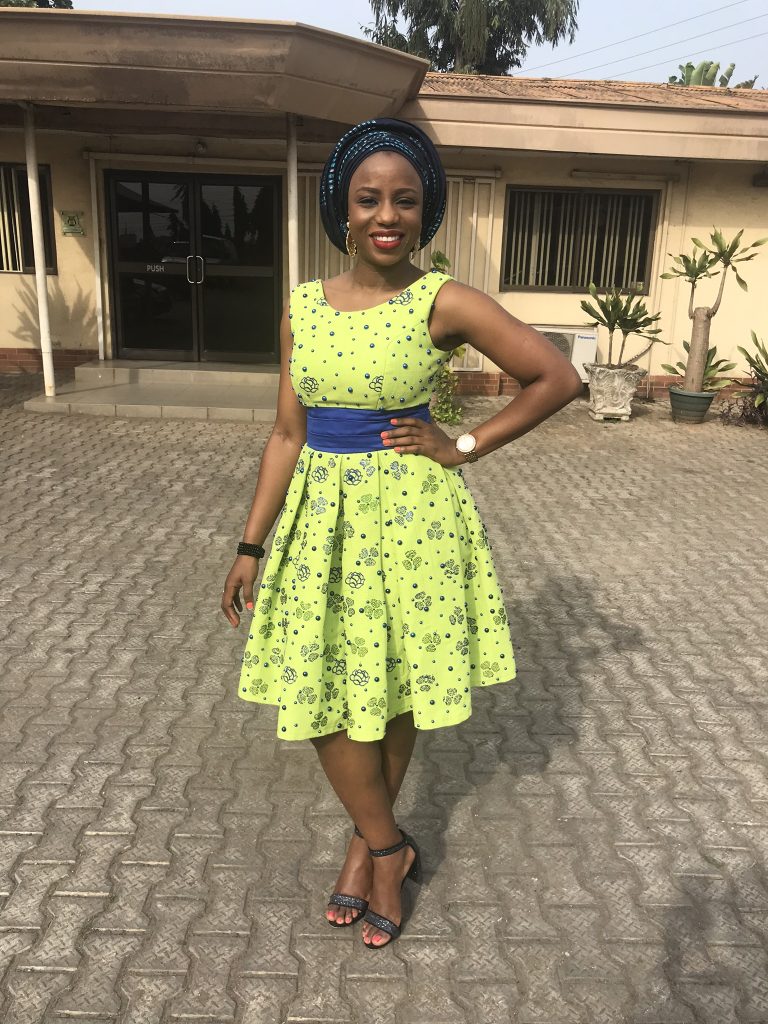 I also started writing for 'Women N Career' and my first article went up a few weeks back – yaay! This article was focused on giving practical tips on how to get ready for a business trip like a pro and I really loved the fact that I was able to leverage on my passion for travel to add value to other working women. There are fewer things more delightful than a marriage of 2 passions!
I have not quite started my professional heels dancing class, but I started dance classes anyway at Bailamos Dance Company. We did a routine on my first class and I don't think I did too badly. Watch out 'Dancing with the Stars', Kemolala is coming through shortly! In the meantime, I continue to 'komole' (a.k.a dancing squats) at every given opportunity, lol.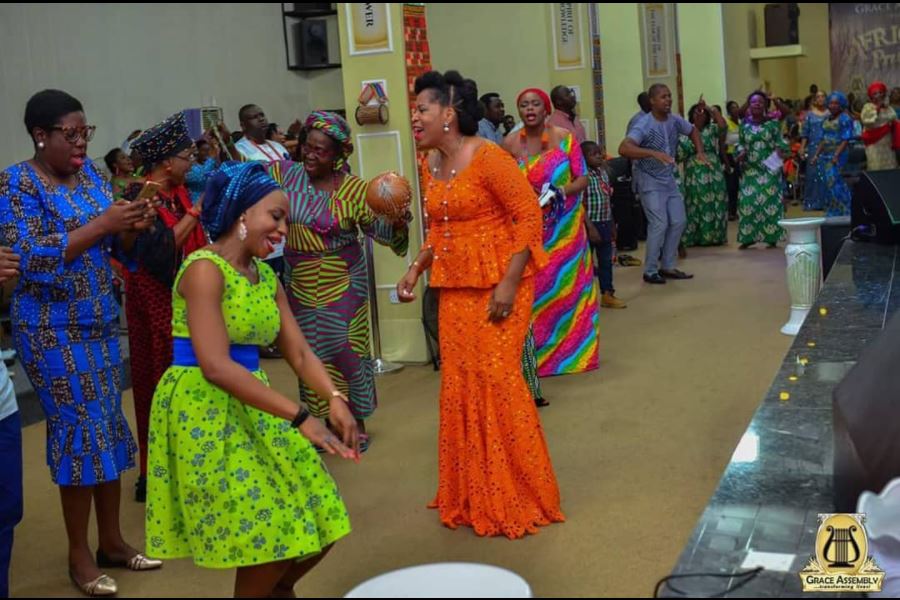 I needed a new workout routine as I got bored of running, so I took up boxing at EliteBox Fitness. I have to say – it has been a truly amazing journey and the boxing community is pretty cool. If you are looking for cardio exercises that won't hurt your knees, check them out.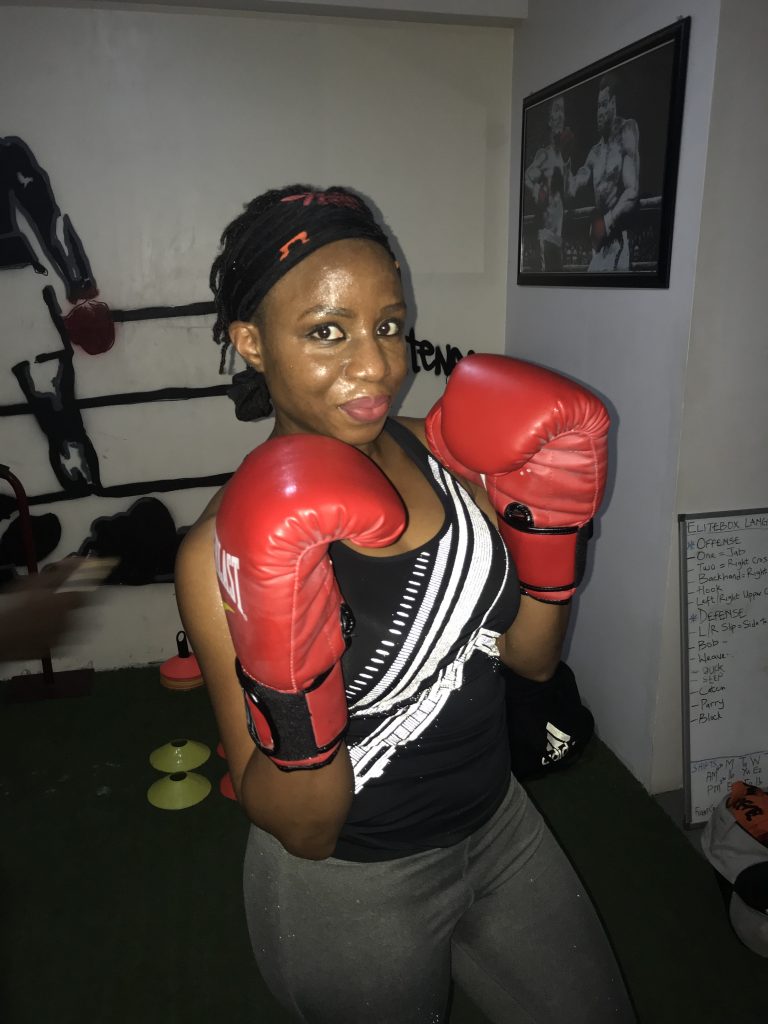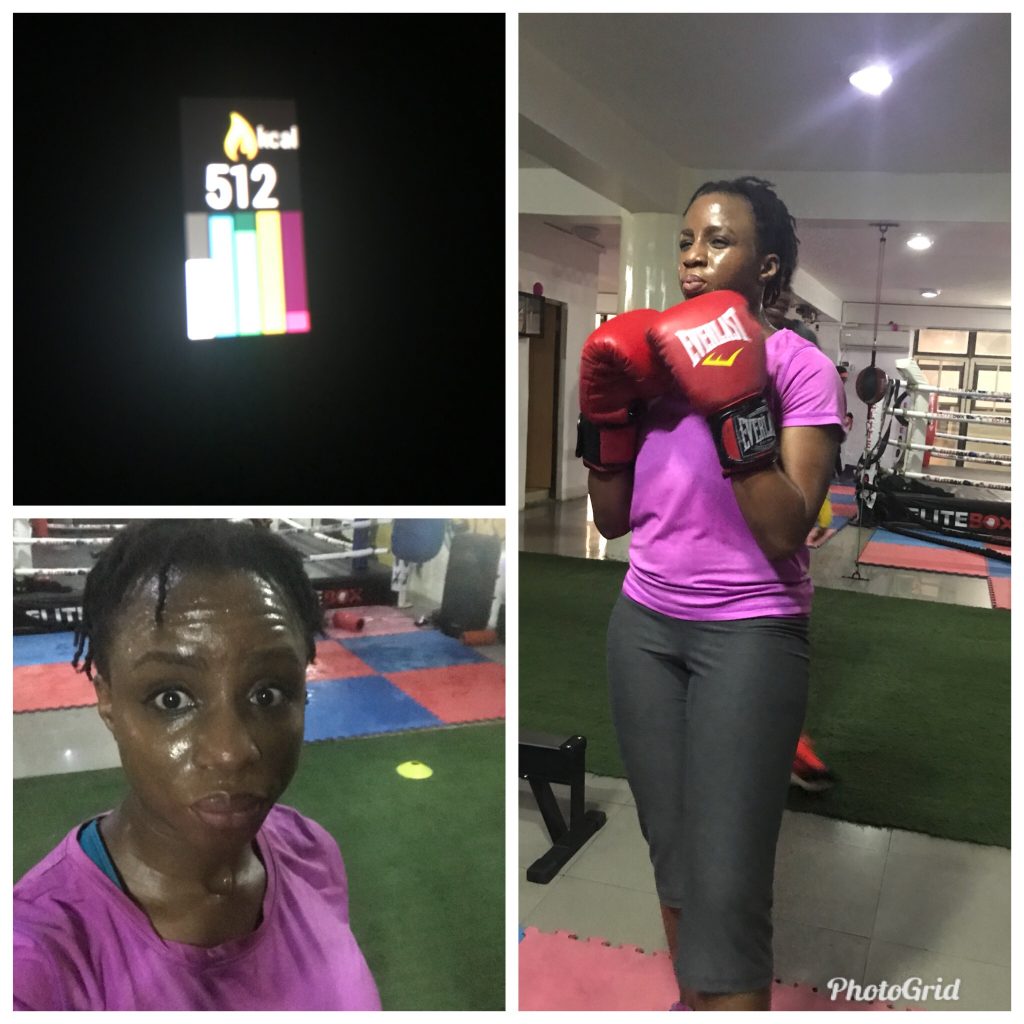 What else? Swimming classes start in March, new website will be up in March, there's another photoshoot loading and quite a few speaking engagements also coming up in March.
Being back in Lagos after a whole year of doing work out of town (January – May in Abuja and June- December in South Africa) comes with its benefits. I have been able to attend more programs (CU Grill Fest and Joy Masterclass being 2 of my favorite events so far), accept more speaking engagements and get more involved in church.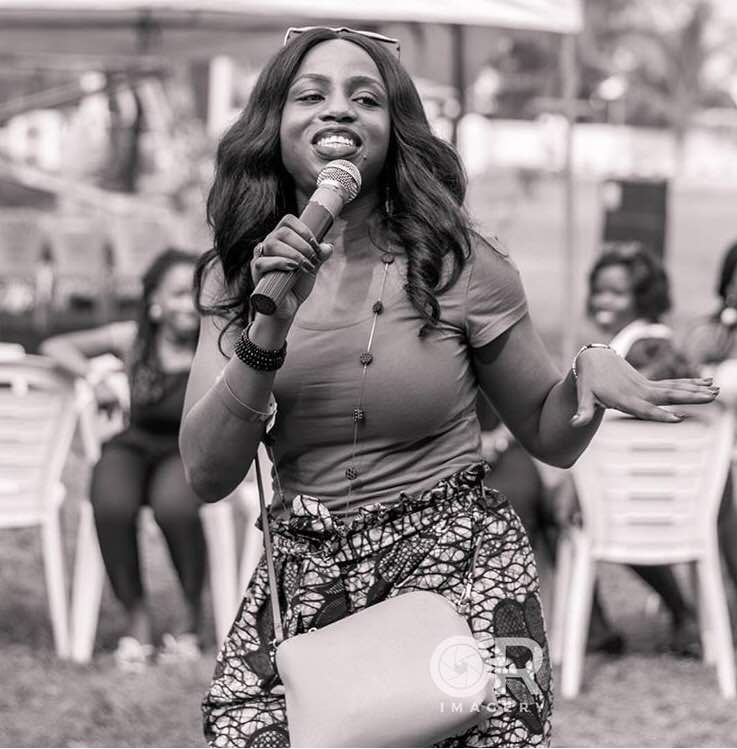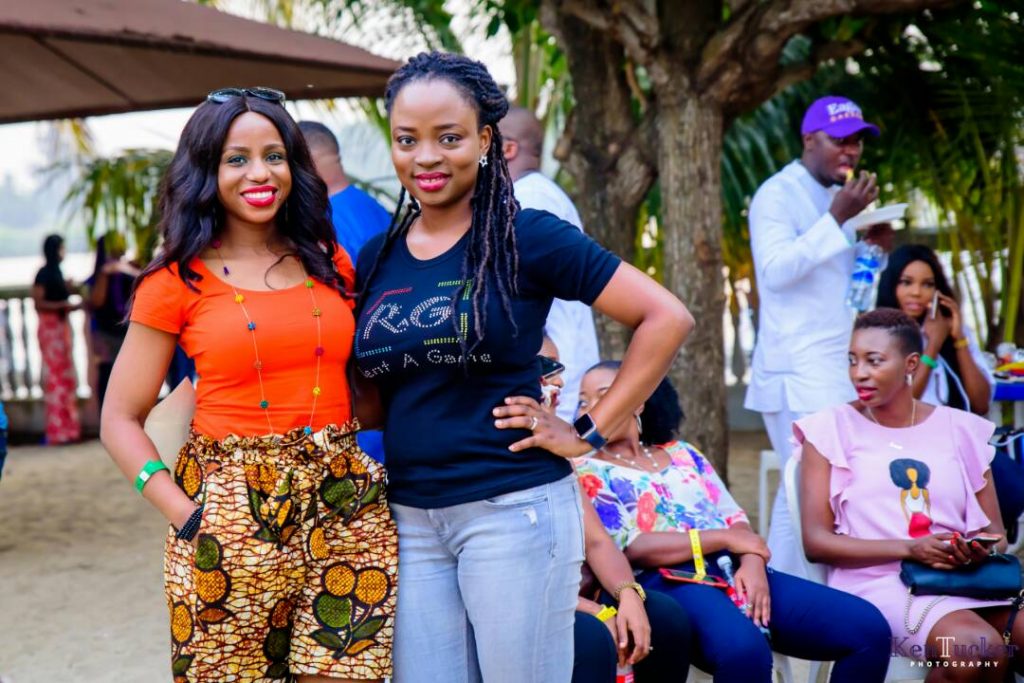 It's wedding season o!!!! I mean, it is only February and I have attended 3 weddings already! I currently have 5 more weddings on my calendar between April and August, and I am sure there are more loading before the end of the year!!! It is just so beautiful to be able to share in the joy of my beloved friends. And since weddings are all around me, there is no way it will not fall on me, right? Hahahaha. I also just realized that I really love dressing up for weddings especially when there is a gele (head-tie) involved.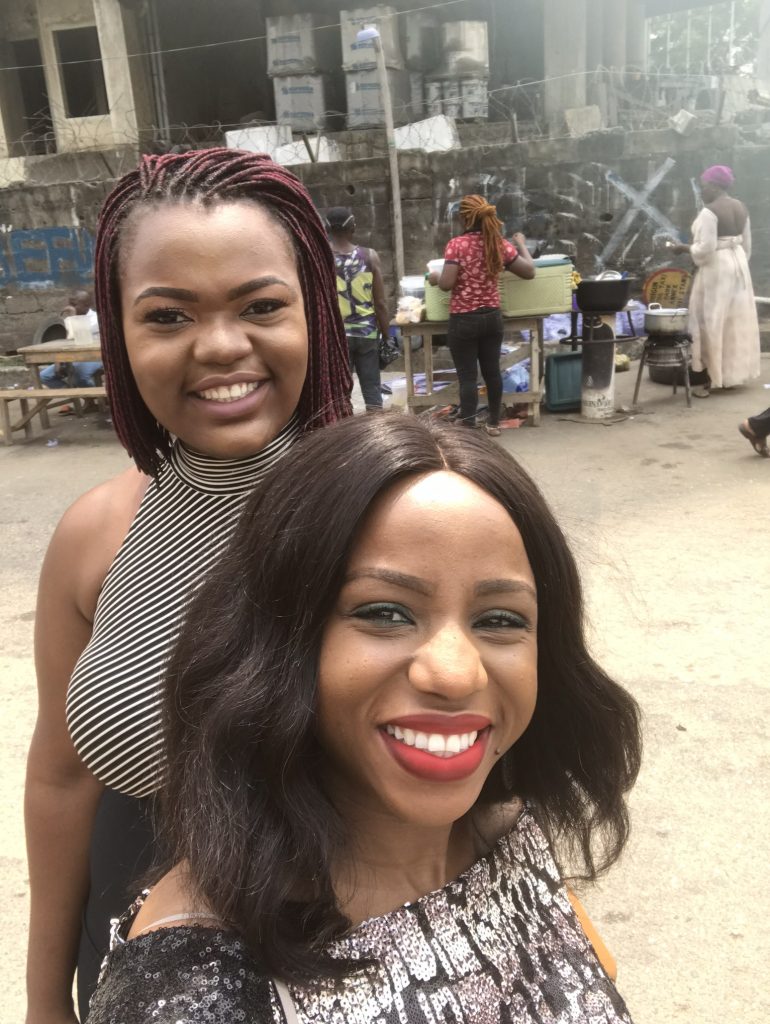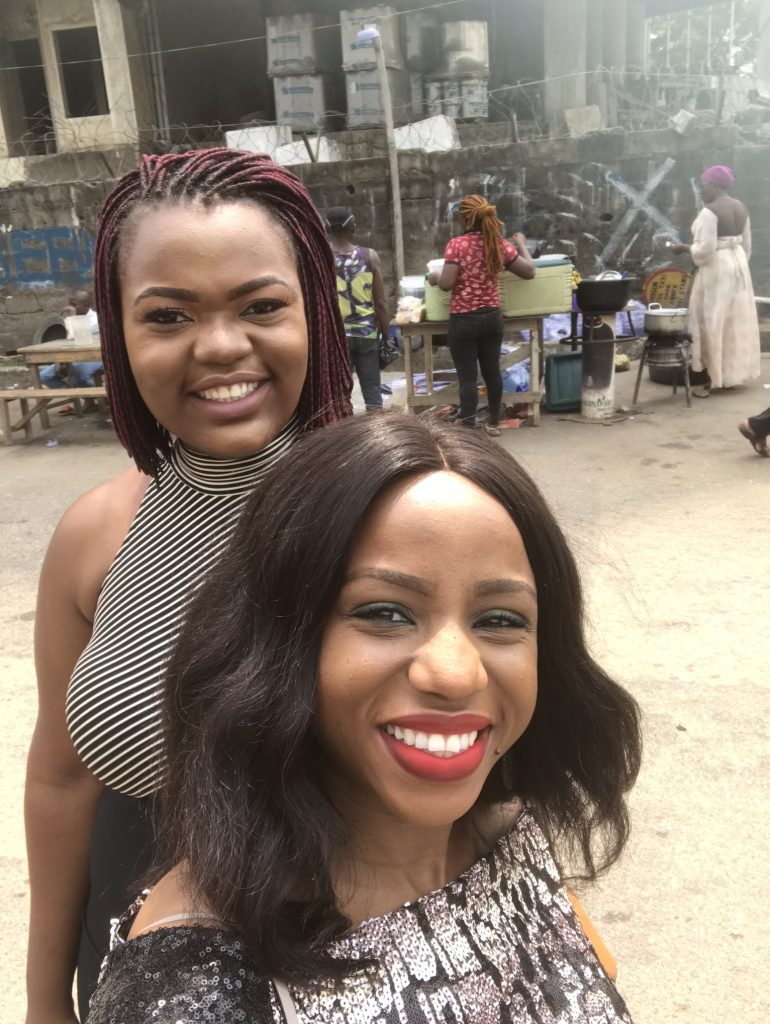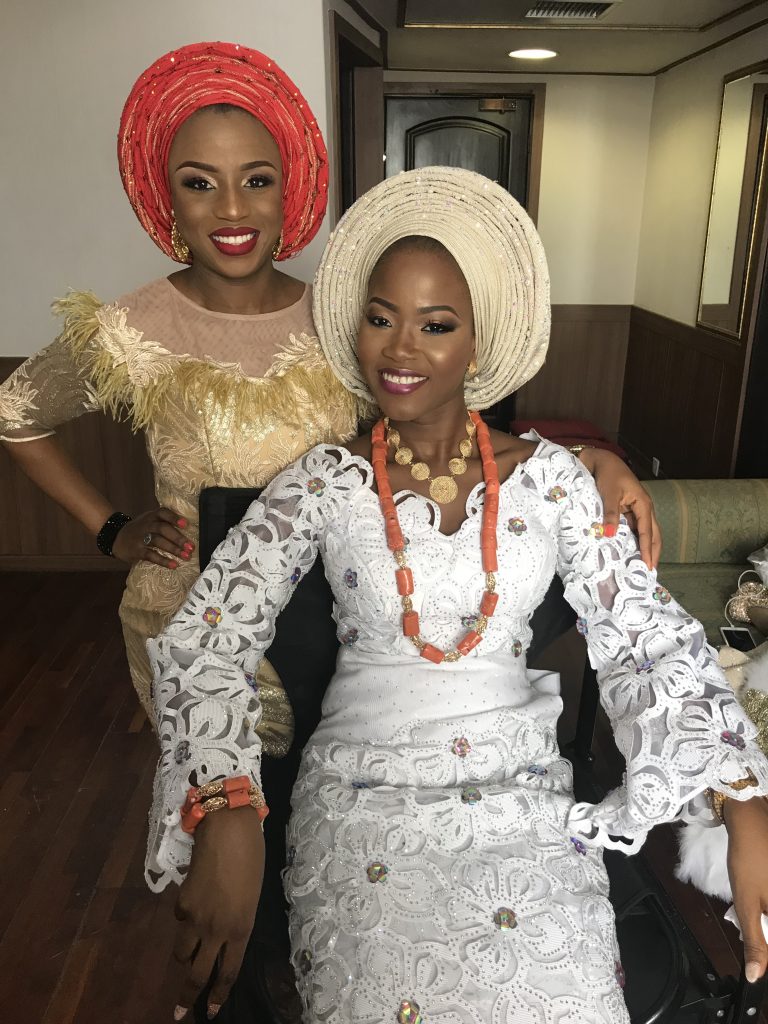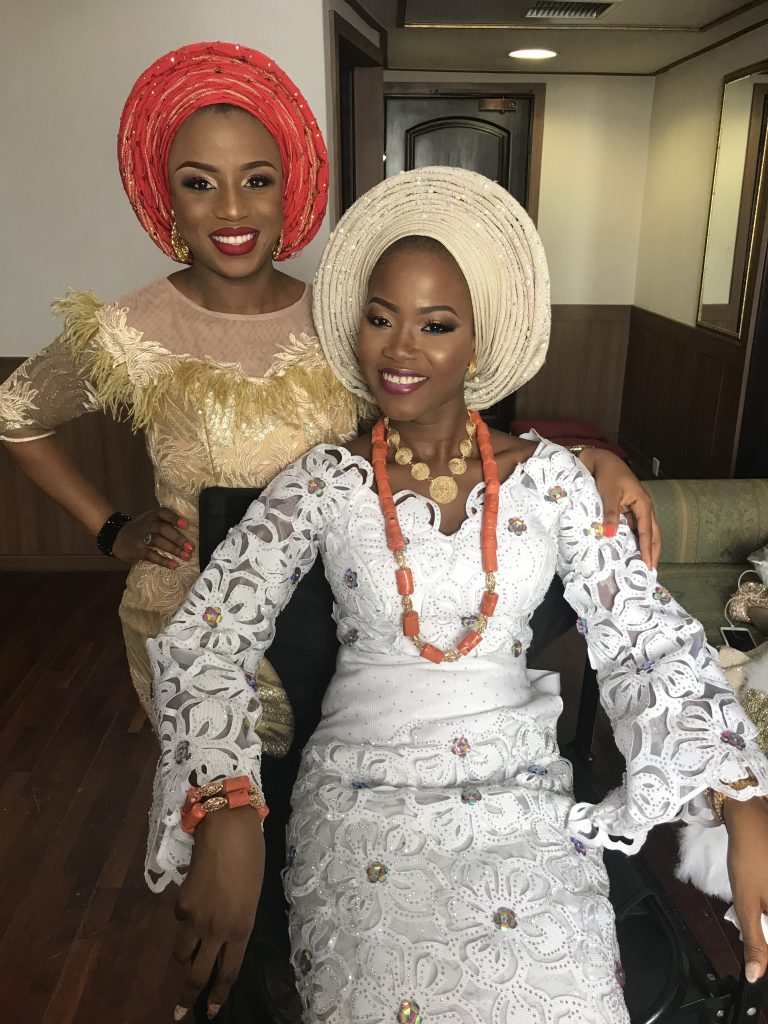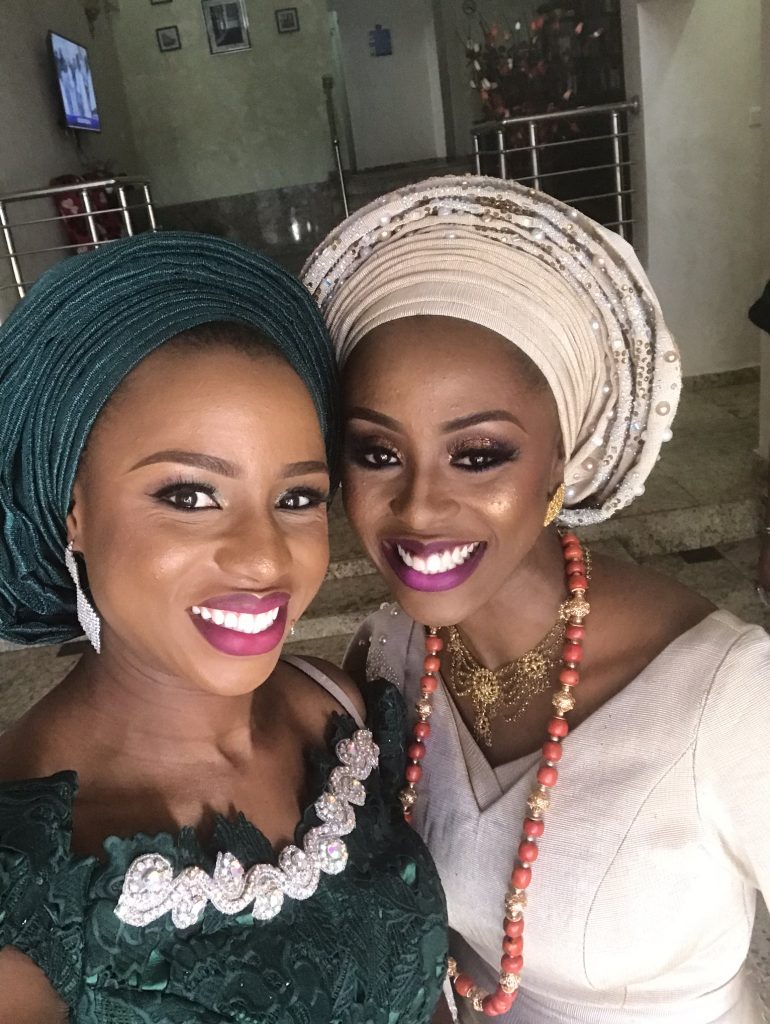 I have a love-hate relationship with aso-ebi and the associated expenses but I recently found a hack around buying expensive fabrics that I might not necessarily need. I just beg Mama Kemi for her old iro/buba fabrics and then I get the amazing Teethreads to convert it into a dress for me. Look what she did with this gold dress! If I did not tell you, would you even know it was a converted outfit? Hahaha!  Think about it – our mothers have tons of iros and bubas (wrappers and blouses) in different colors that they have acquired over the years and would be more than happy to give to us. It's a win-win! This is my new hack – thank me later.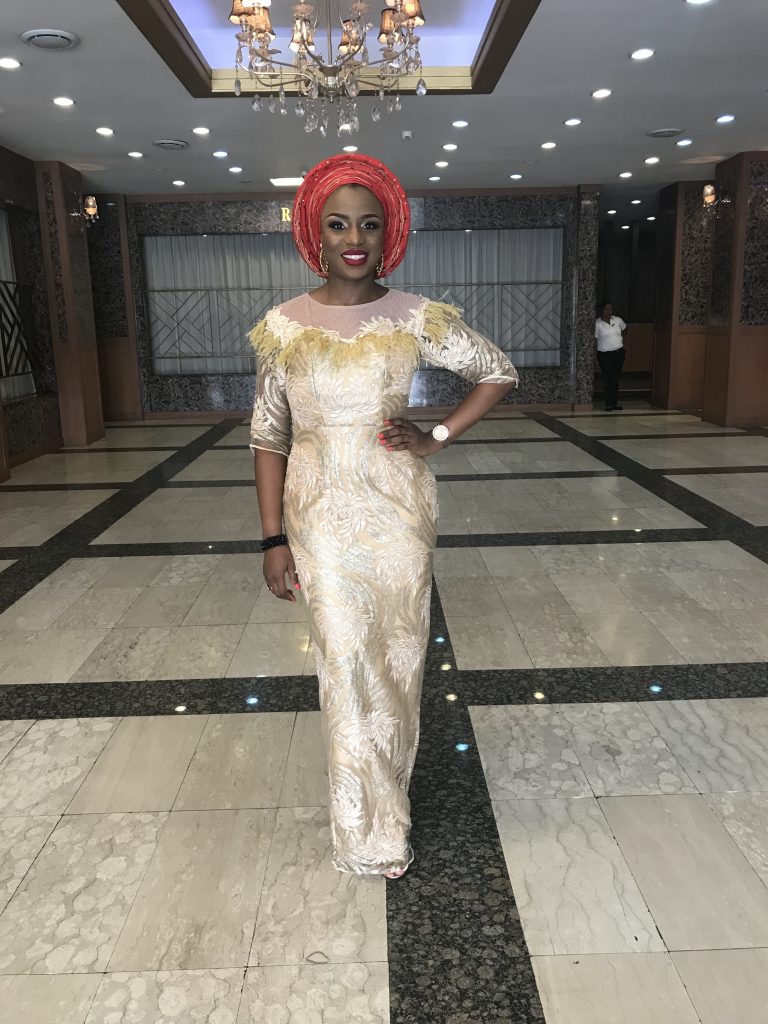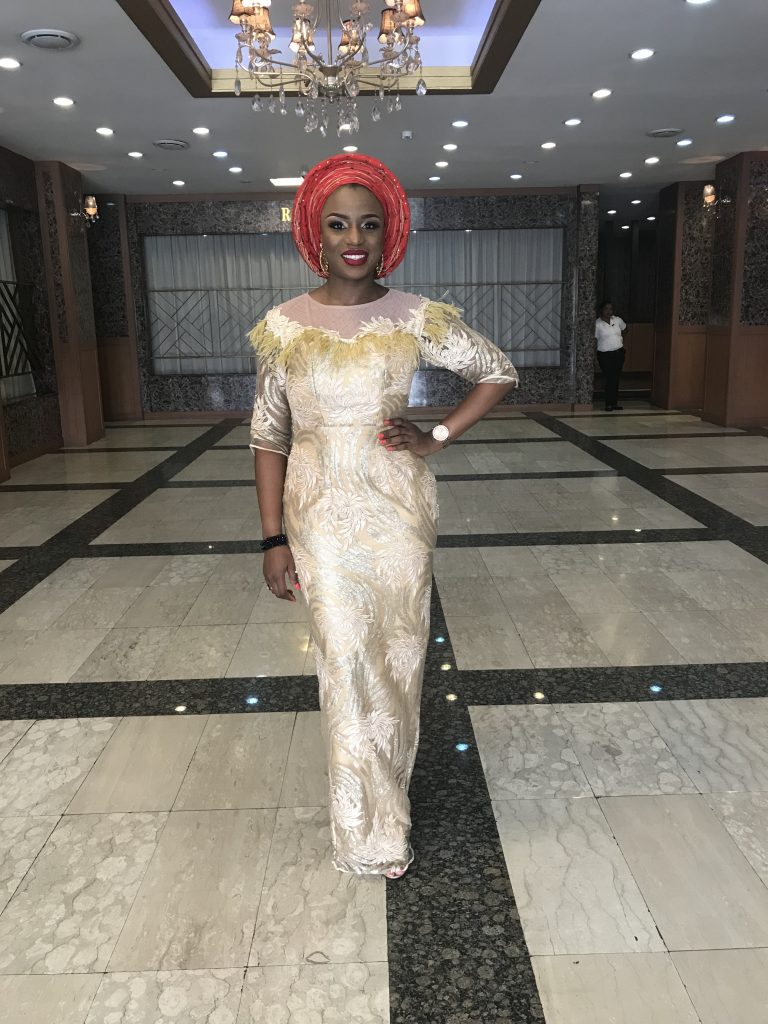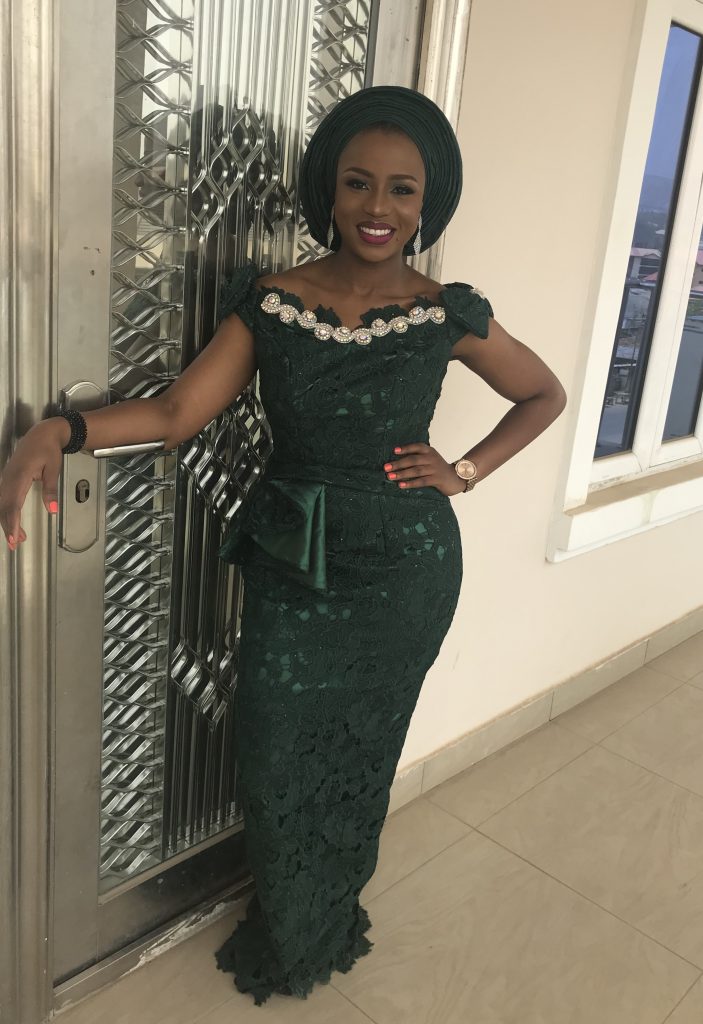 Now that Valentines is over (*coughs*), can we now start planning for the next real holiday? Easter is coming!!!! Yaaaay!!! Given how distracted people are on Val's Day, don't you think it would make sense to declare that day a public holiday? It also saves us single folks from the all tensioning that happens in the office, lol.  Plus, I think we could all do without the insane Lagos traffic on that day!!! Phewww. I gave my team a valentine gift of an early evening off work to ensure we did not sit in that miserable traffic. Abeg, make Vals day a holiday please!!! Okay, apologies for my digression.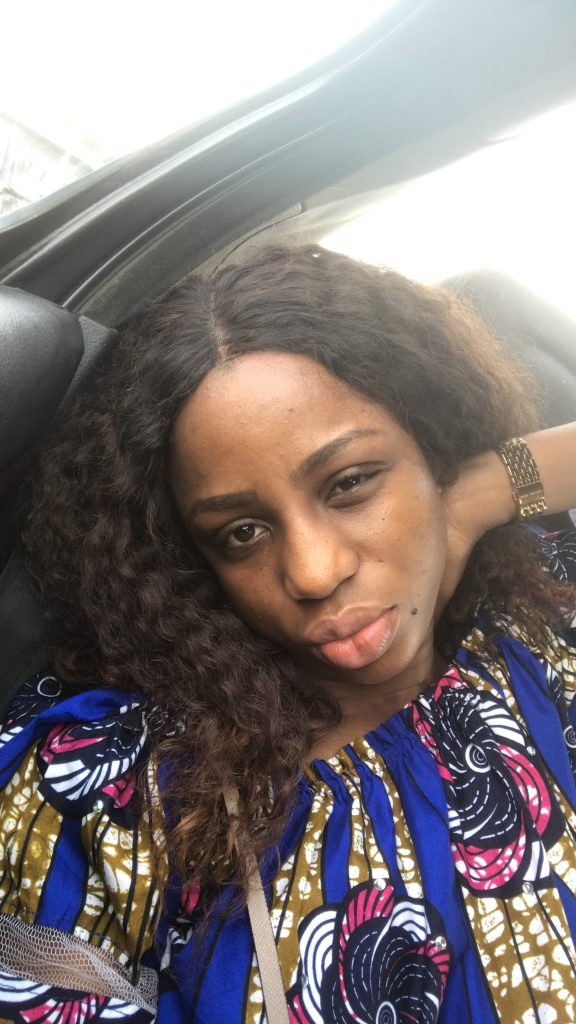 Do you have any Easter plans? Just in case you don't, might I interest you in this absolute gem I found in Ghana a few weeks back? It is a lovely resort located in Akosombo, about 90mins drive away from Accra. The resort is just divine! I was attending a meeting there for only a few hours and did not even get to sleep there but I walked around and I was blown away by what I saw.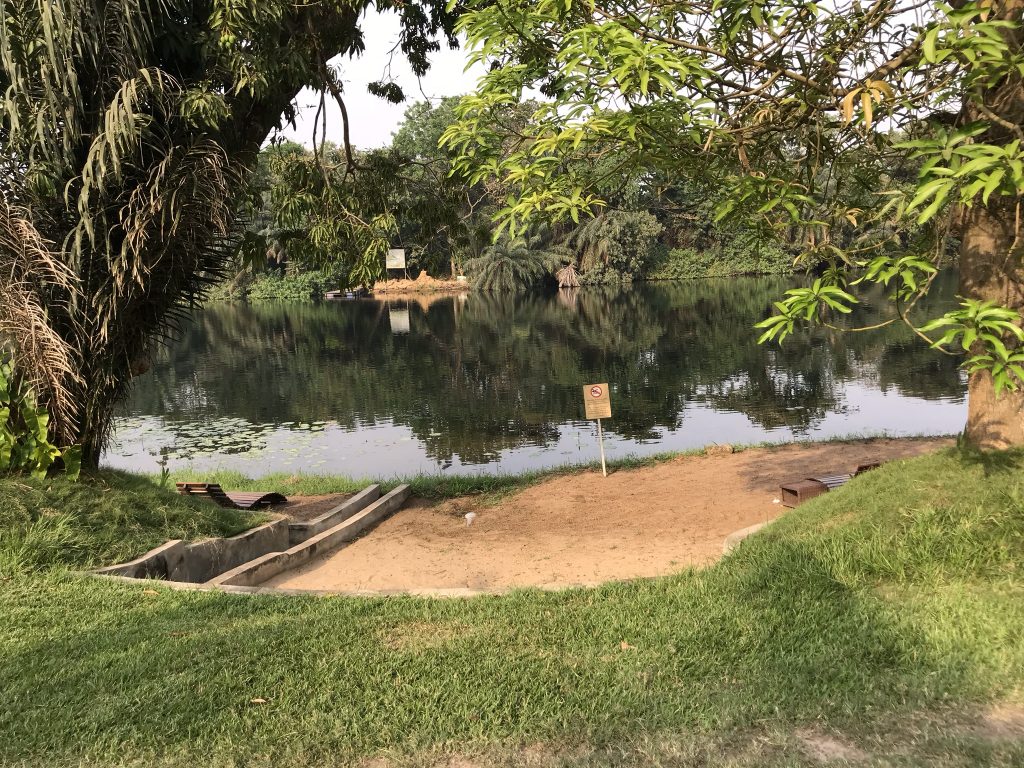 The Royal Senchi is a beautiful resort along Lake Volta and I hear there are lots of water-based activities you can do there, including kayaking. There is also a cool hiking trail if you just want to wander around in the bush. The rooms are also very lush, so you can sleep all weekend (even though we all know I am not a big fan of going abroad to sleep, lol)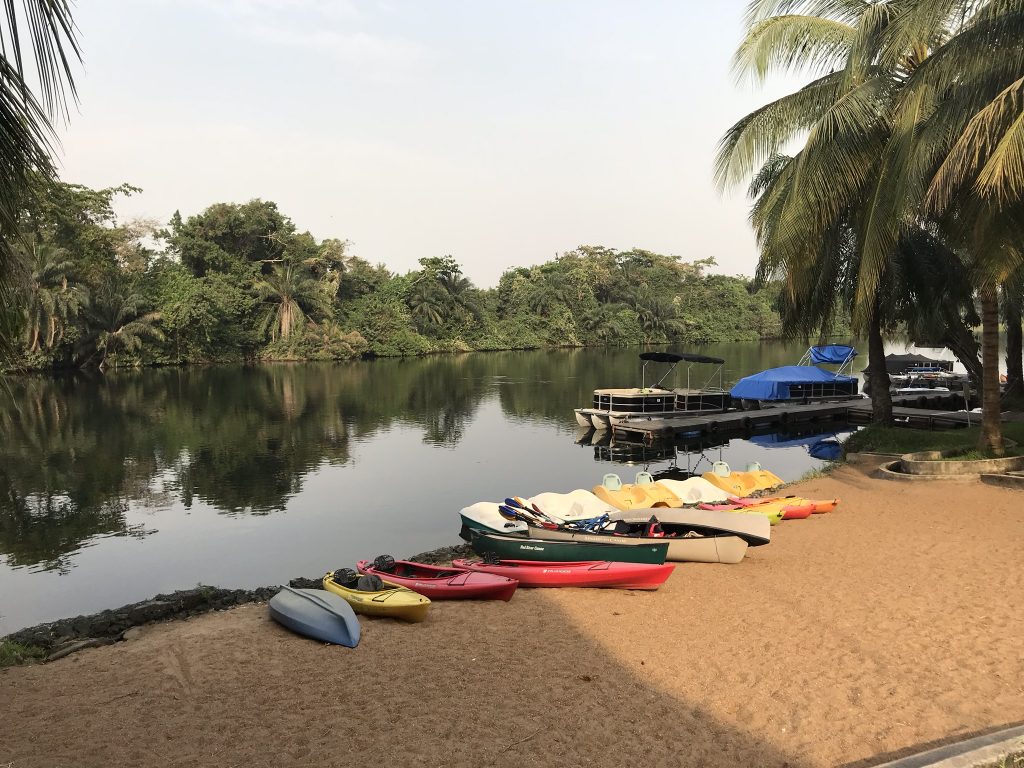 I am definitely going back there on holiday (and not for work) as a reward for some goals I have set for myself. This is my way of motivating myself to put in the work required to achieve those goals. I have also told about 3 of my friends so I am sure when I say I am going to Ghana, they will ask me to provide evidence that I have achieved those goals. Accountability and rewards are powerful tools to motivate yourself to achieve your set goals.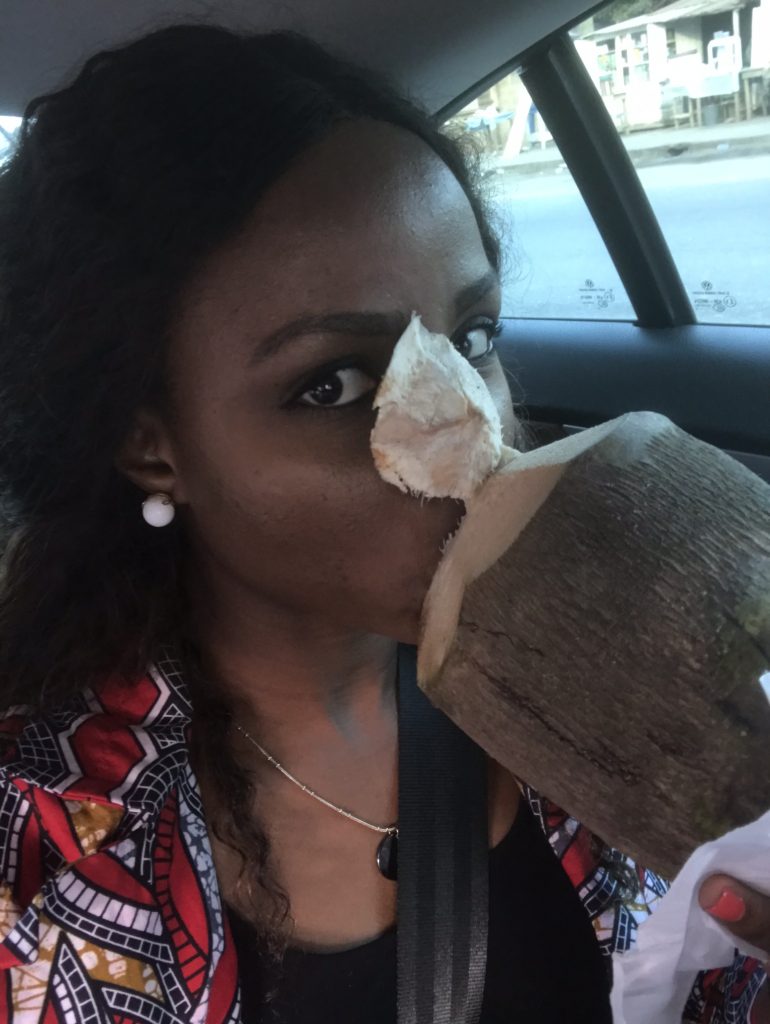 What plans do you have for Easter? How are you doing with achieving the goals you set for the year? How do you motivate yourself to achieve those goals? Do share with me –  I look forward to reading from you.
Hugs.
Kemi
(Visited 186 times, 1 visits today)