clears cobwebs and steps down gloriously from honeymoon

My dearest blog fam,
Calvary greetings to you in the name of our Lord. I trust that this meets you well. If so, doxology. Hehehehehehehehehehehe!! Wazaaaaaaaaaaaap my people??? Chai – it has been too long! Between the weekly newsletters to blog subscribers (if you are not subscribed, wetin you gain? Oya click here to subscribe now) and life in general, I am so sorry for abandoning my love – this blog! Gosh, I have missed you guys so much. I hope you all are doing GREAT, staying happy, healthy and productive, and generally living your best lives.
Soooo – this is the final part of the "Becoming Mrs J" series. In case you missed the previous posts, click here to catch up on part 1 and here for part 2. This final edition is the one where I share about our honeymoon – I know many months have passed since then, but I still feel like a new bride, so it counts, lol. A lot of people ask me how married life is, and to be honest, it feels like the honeymoon came back to Lagos with us. The Lord is good! And we respond: all the time!!!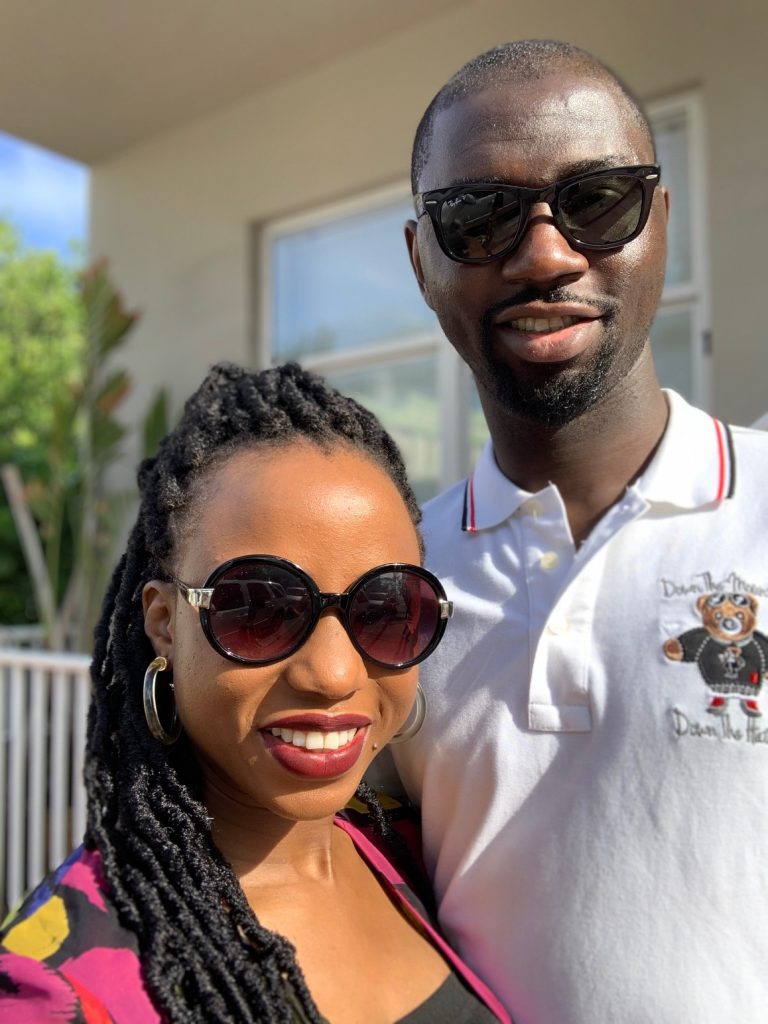 Ideally, your honeymoon should be fun and enjoyable for BOTH of you! To ensure that this is the case (and one person does not feel cheated), there are a couple of considerations that need to be made when thinking through when and how to honeymoon, the major ones being the timing, location(s) and of course your budget.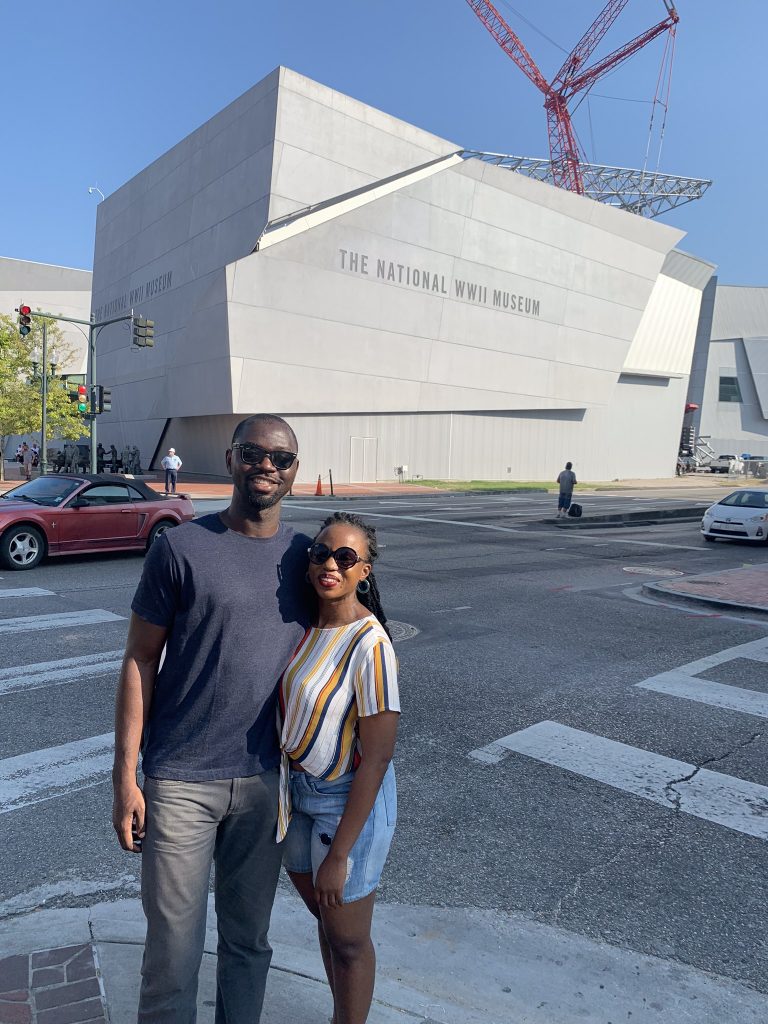 Timing
You can choose to head out for the honeymoon right after the wedding or postpone till a later time. Although my preference was to go immediately after, because delay is typically dangerous, there are several reasons why folks postpone for later. It could be that one of the partners has just started a new job and is not eligible for vacation, there is an important family event coming up that requires your presence or perhaps, the honeymoon cash money is not yet complete. My biggest advice for avoiding the last reason (a.k.a cash money isn't complete) is this: Pay for your honeymoon FIRST!
Funding
The most important tip when it comes to ensuring you have a fabulous honeymoon, and not a 'struggle moon' as one of my friends calls it, is to pay for it FIRST. Pay for your honeymoon before you start paying for food and drinks and décor and all the other seemingly 'important' elements of your wedding ceremonies. Your honeymoon is one of the few things you will enjoy for yourselves because no matter how much you spend on food/drinks (and these are usually the most expensive cost items), you will barely eat/drink anything that is served at your wedding. The only thing I ate at my wedding reception was puff puff! Can you imagine? Between being so happy and trying to remain snatched (hehehehe), I did not have appetite for food! PJ, who was obviously not trying to be snatched, ate only amala while we waited in the car and that was it. So, you can imagine how hurt we would have been if we didn't prioritize our honeymoon that we thoroughly and 'solo-ly' enjoyed from the beginning to the end!
Moving back to timing – PJ and I decided to go immediately after the wedding. We did not trust that some other random and important thing (work, family, etc) would not come up in December, lol. As I said before, delay is dangerous. It also helped that December tickets are usually expensive, so we humbly went in September. I guess if you get married in June, July ticket prices might try to break your heart, so the earlier you plan and pay, the better.
Location
On locations, there are many dimensions to selecting the dream destination. What passport do you have? Is your passport Nigerian green? Are you in the mood for visa applications or not? Are you BOTH happy to be in a cold place or must it be sunshine all day long for you to be happy? Are you BOTH okay with looking at blue water for one whole week, or would you prefer to hear small noise that reminds you of Lagos? Do you want to stay in just one place or would like to explore multiple locations? It is extremely important to discuss these things and jointly agree on what you BOTH want. This is one holiday that you both have to enjoy and really cherish for years to come, so making it suitable for both parties is non-negotiable. You can't start this lifetime adventure with one person feeling disgruntled. Amen?
One important deciding criterion was that we wanted a destination that would require the least visa hassle. None of us were in the mood for going to any consulate or VFS office. Once we decided on the locations, we outsourced the planning to our reliable friends at Naija Nomads who worked their magic while we just continued living our best lives, lol. You can choose to plan your honeymoon yourself if you have the time and capacity, but we chose not to because we were both working full-time, overseeing wedding planning and living life at the same time. It made both common and economic sense to outsource to experts for a token fee.If you know me well, you know I am the QUEEN of outsourcing, so I didn't need too much convincing.
Our honeymoon was spread across 3 cities in 2 countries (we are an adventurous couple who like both water and city life). PJ was the one who got to choose the locations. We chose to go to cities we had never visited before in the United States of America and with a little help from Jay-Z, PJ also chose Turks & Caicos, a beautiful island country not too far from The Bahamas that is literally a type and shadow of paradise. To be honest, I had never heard of it until PJ suggested it, and he had never heard of it until our family friend Uncle Jay-Z rapped about it some 16/17 years back on the track "What More Can I Say", lol. For the cool kids, Drake also gave a shout out to Grace Bay (a strip on one of the islands) on his 'Gold Roses' track with Rick Ross. Apparently, Drake visits the island about 6 times a year and that was the first place he visited when he first bought a private jet. Let me quickly confess that all these fun facts are courtesy of PJ – you people know I am not that 'woke', hehehehe. Anyway, I digress – we did not go and greet Drake there, lol. The best part of T&C – we could get in using our U.S visas!!!!!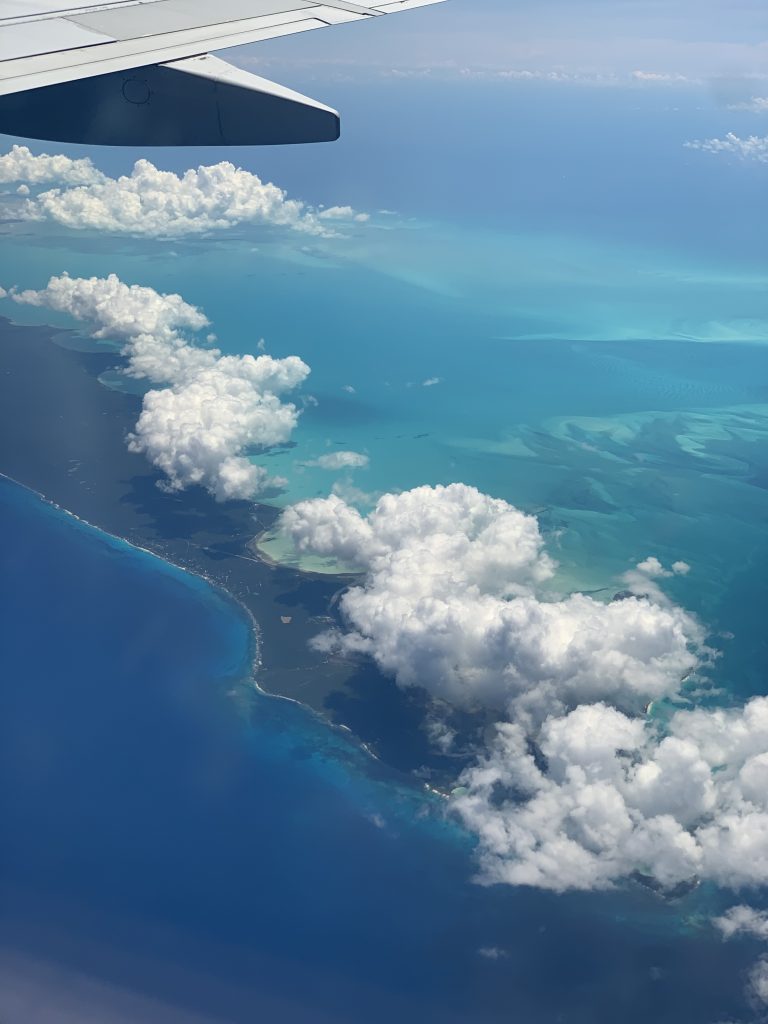 I am convinced that PJ also wanted to make sure that we went to a new country, so I could finally hit Country 40 (despite the Jordanian disappointment earlier in the year). Turks & Caicos was the perfect country to ring in 40 from, and I had the best company with me as well! Thank you, PJ!!!!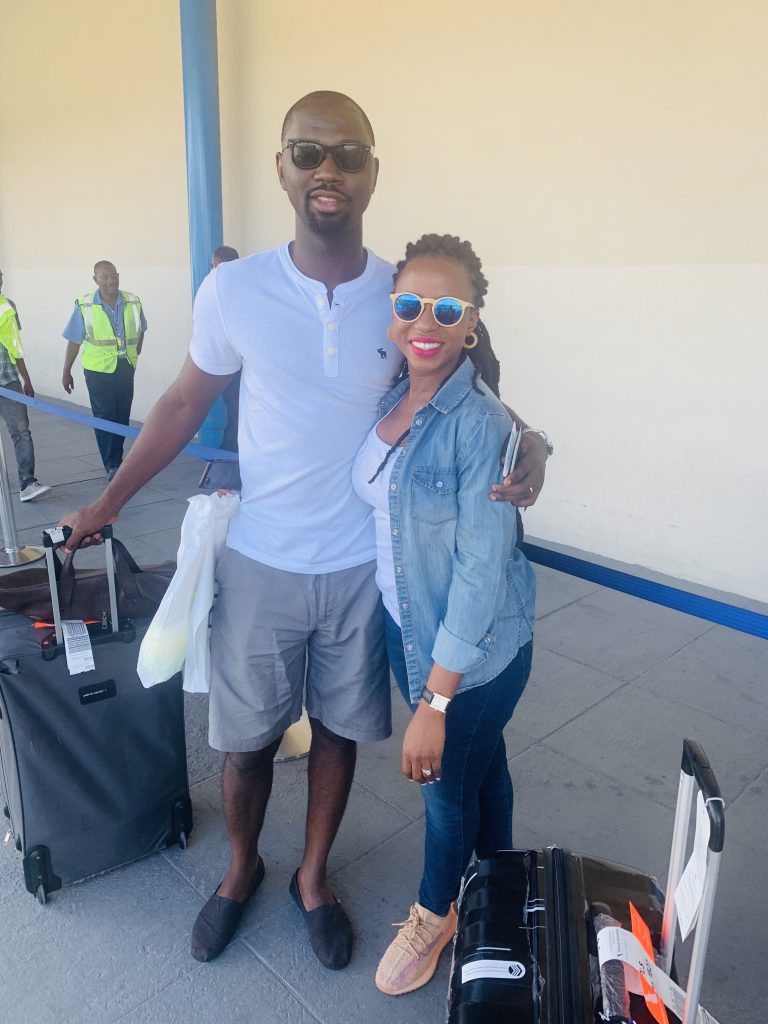 Itinerary
We knew that being on an island for 10 days would be too much (I mean we like water but not for 10days, lol), and we also needed to break our travel into manageable chunks. We flew into Miami Beach via New York, spent a couple of days there before heading to Turks & Caicos for 5 days. We then decided to switch up the whole water/beach vibe and head to New Orleans (back to the US) for the culture (and Lagos-like noise) on our way back to Nigeria. Lots of travel (about 9 flights in total) but it was the perfect itinerary and it is definitely my best holiday so far. At the end of the day, a honeymoon is just an extra special and sexy baecation, lol. The actual destinations don't matter, as long as you both enjoy yourselves and have plenty alone time together. So, don't break the bank o!
Stop 1: Miami- US of A
In Miami, we mainly ate and slept! I think we needed the sleep from all the wedding higi-haga. We just kept sampling nice restaurants and eating delicious food. After months and months of watching my waistline for the wedding dress, it was soooo good to be able to eat without watching nothing, hehehehehehehe.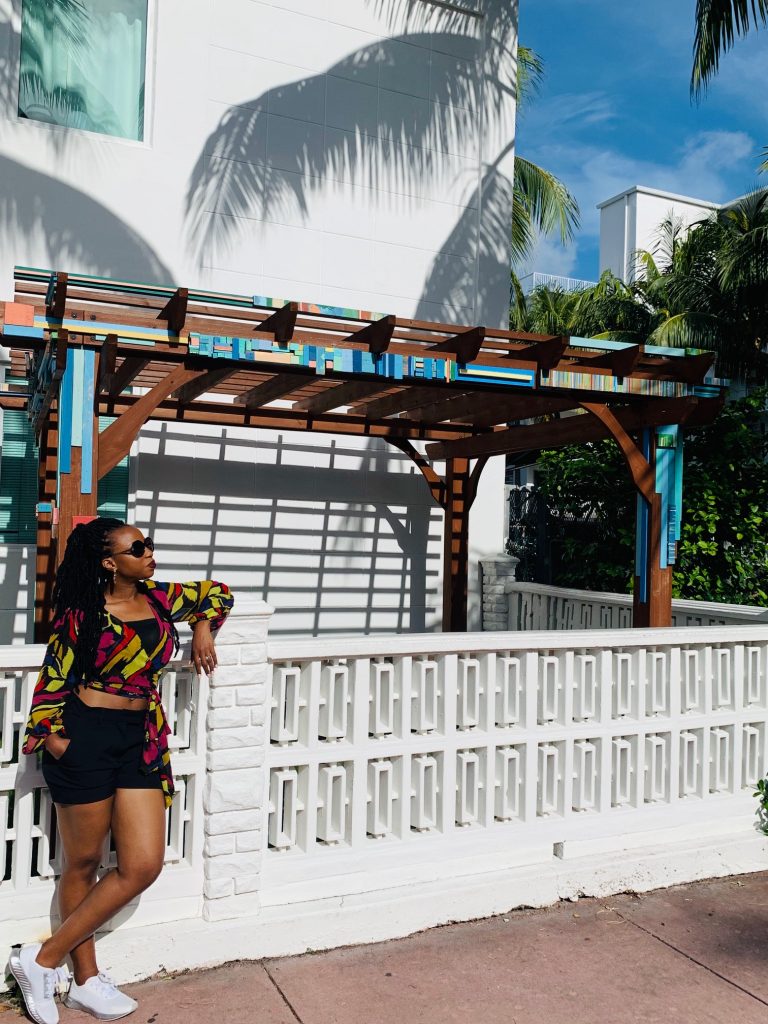 We even had one super fancy dress-up dinner at Nobu – so fancy, I wore heels, lol. We had planned to even go clubbing but I could hardly stay awake past like 9pm because the jet lag was real!!!!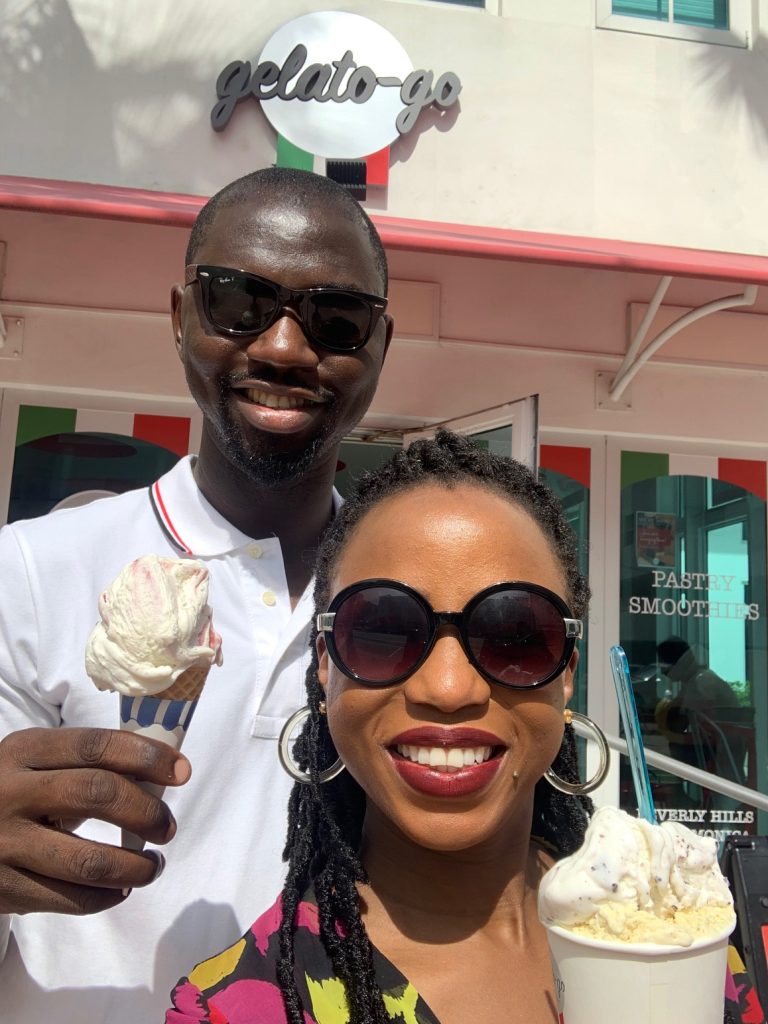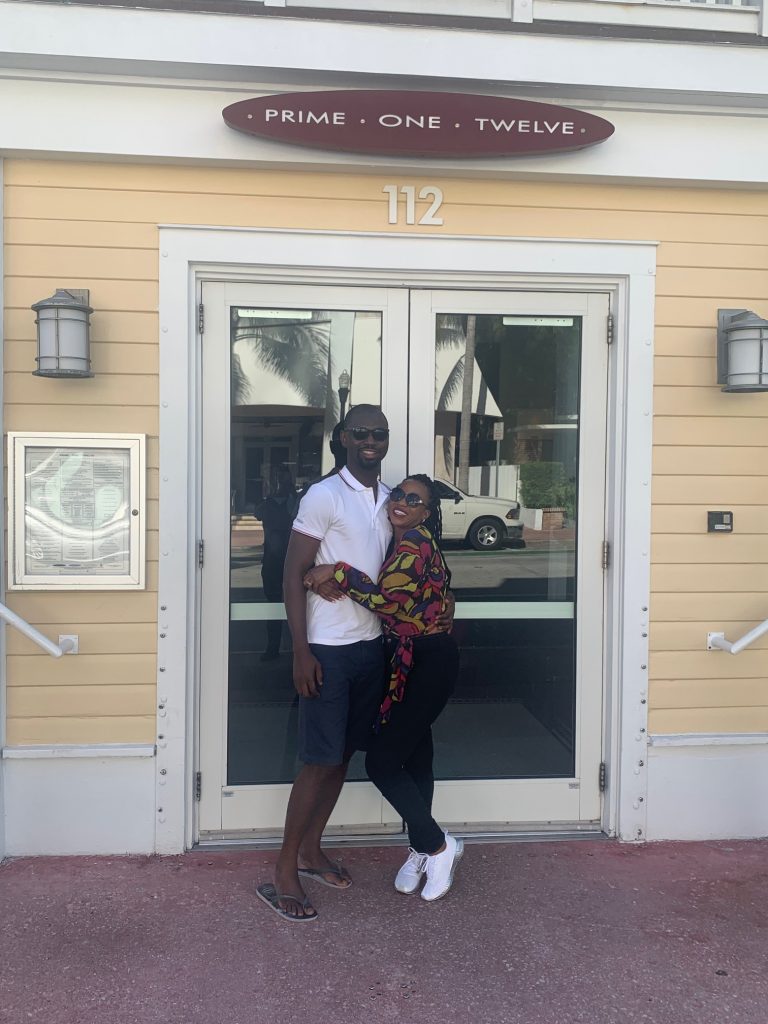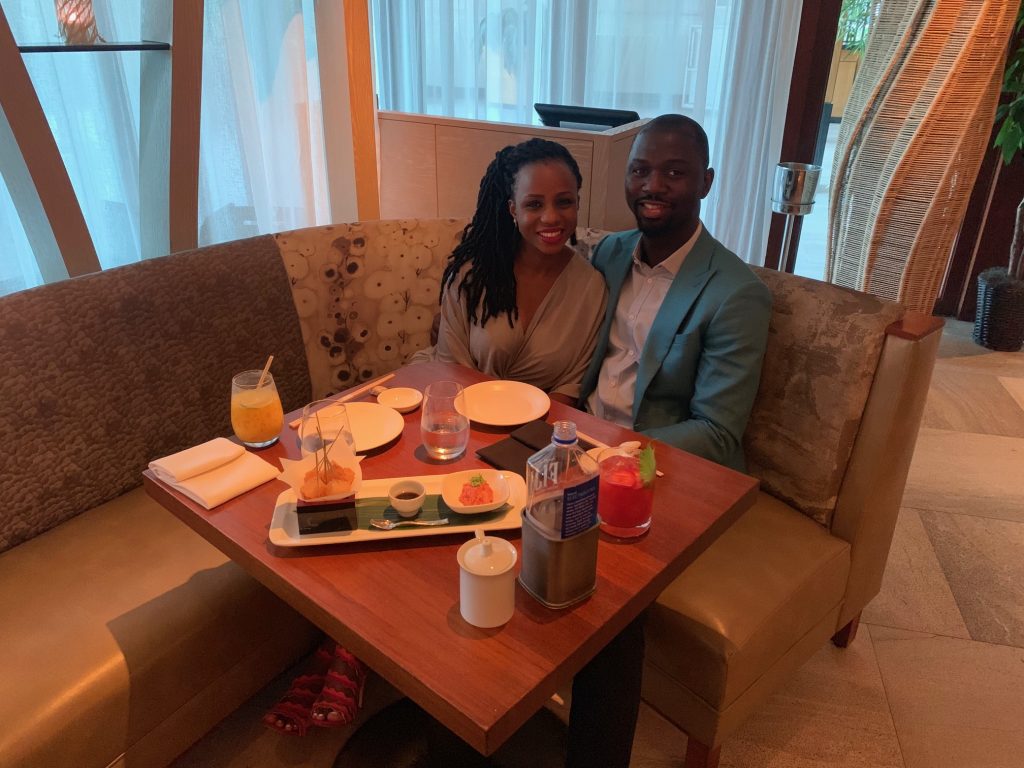 Stop 2: Turks and Caicos
In Turks and Caicos, the eating continued (nom nom nom) but we got off our behinds and did more activities. Our hotel was so luxurious, it was hard to actually leave the premises, so we would go out on some days and just stay in on some other days.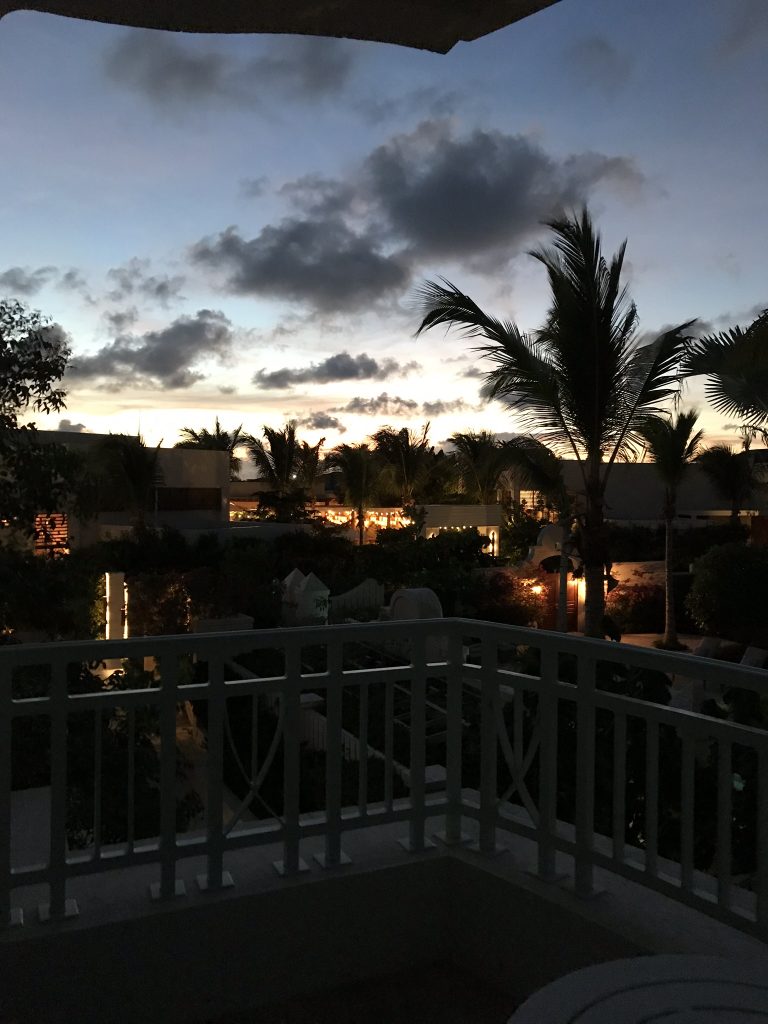 We went jet-skiing, water tubing, parasailing (let me not expose my darling husband here, hehehehe) and beach house window shopping along the beautiful waters of the island, lol.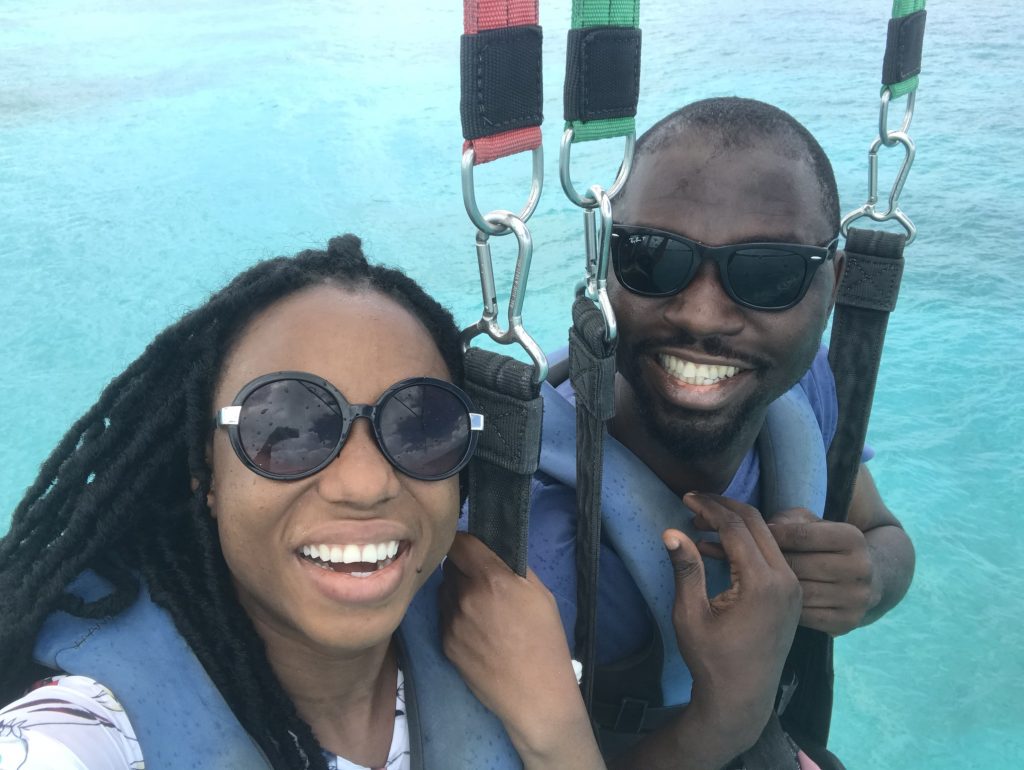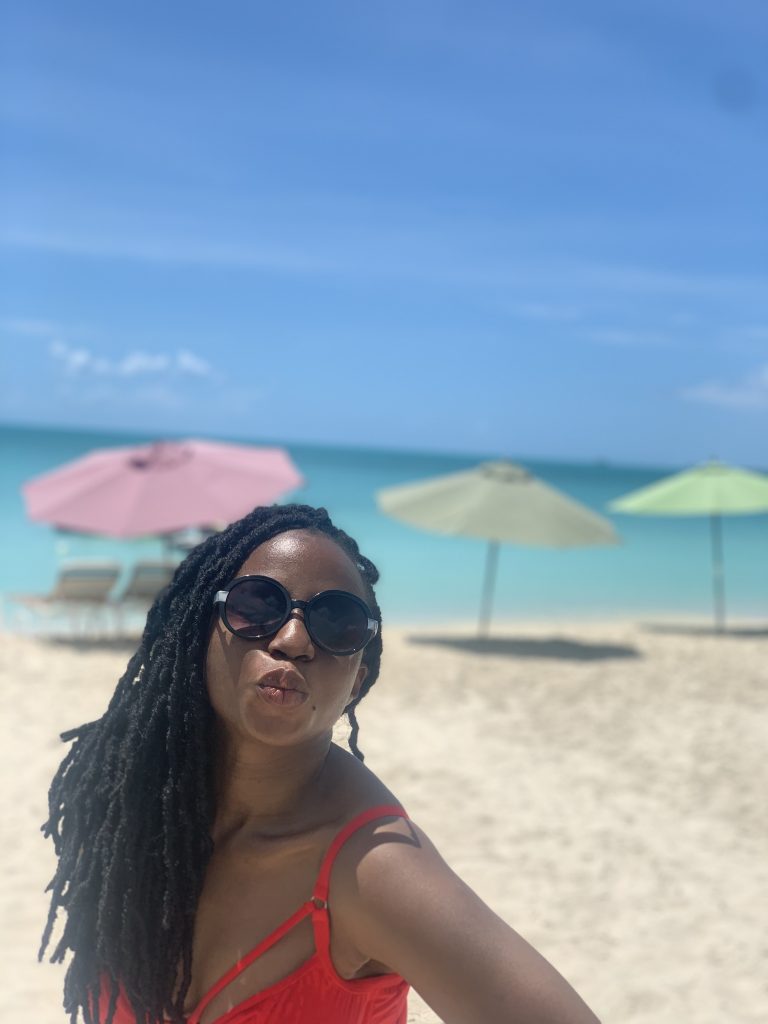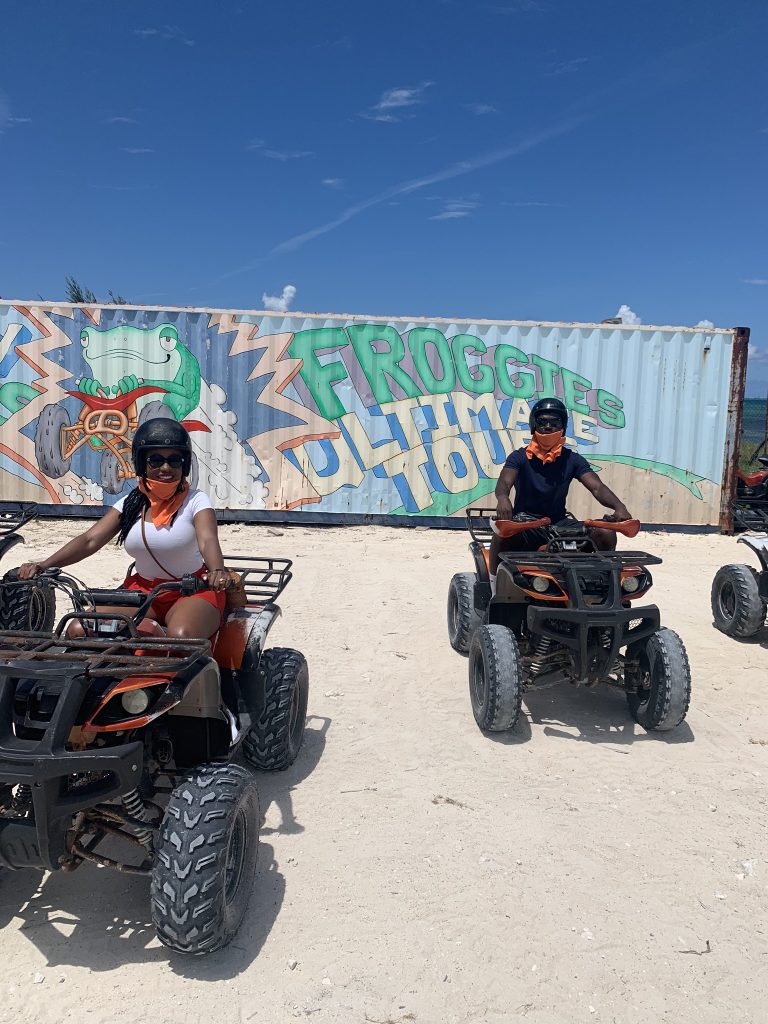 Naija Nomads hooked us up with an amazing guide who doubled as our driver and tour guide (hey Redz!!!) He gave us some good history lessons about the island and made sure we went to all the hot spots (you know those places where The Kardashians and Drake typically go, lol).
He also gave us the inside scoop on who is who on the island, including the one Nigerian on the island – Mr Emeka – who has a store! Igbo Kwenu! Everywhere we go!! He even took us to Prince's (awon Daddy Purple Rain) purple house and it was 'opelope anointing' that we did not get thrown out for trespassing, lol.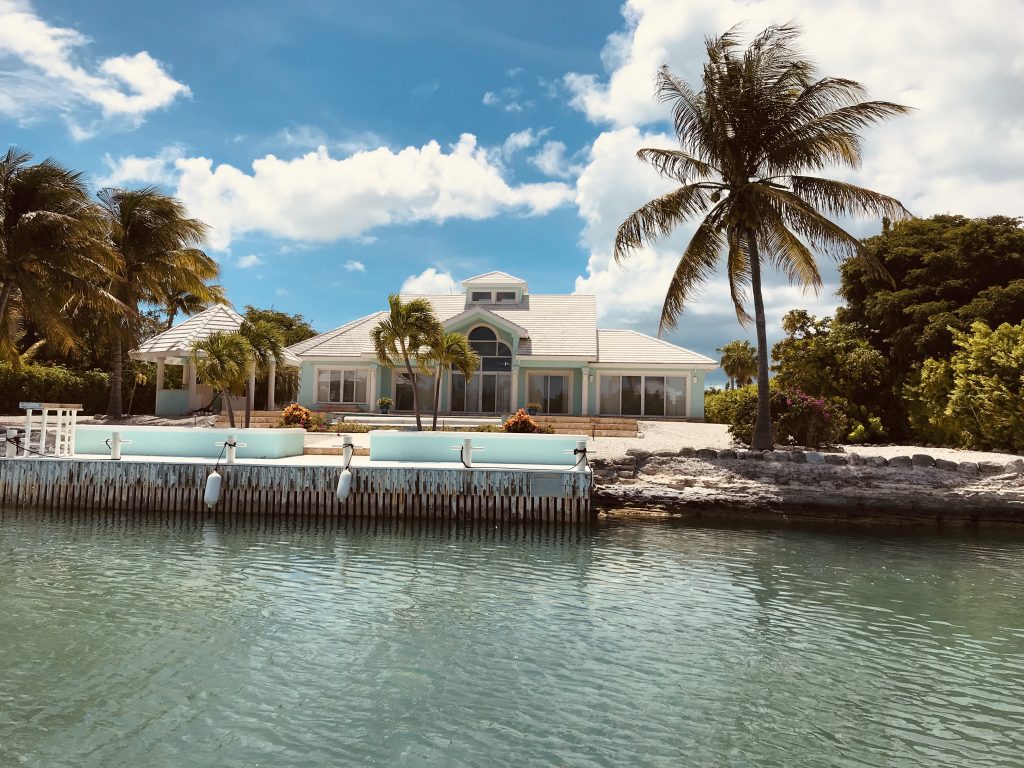 I really enjoyed our time in Turks – their food had the most pepper of all the locations we visited, and it was just a BEAUTIFUL BEAUTIFUL island! PJ has vowed to go back there, and me, I am a willing accomplice for that kain waka, lol. Leggo!!!
Stop 3: New Orleans- US of A
New Orleans was also food-centric, hehehe. Sorry guys, it was like the first time in a long time that I was not watching my weight. I just kept eating.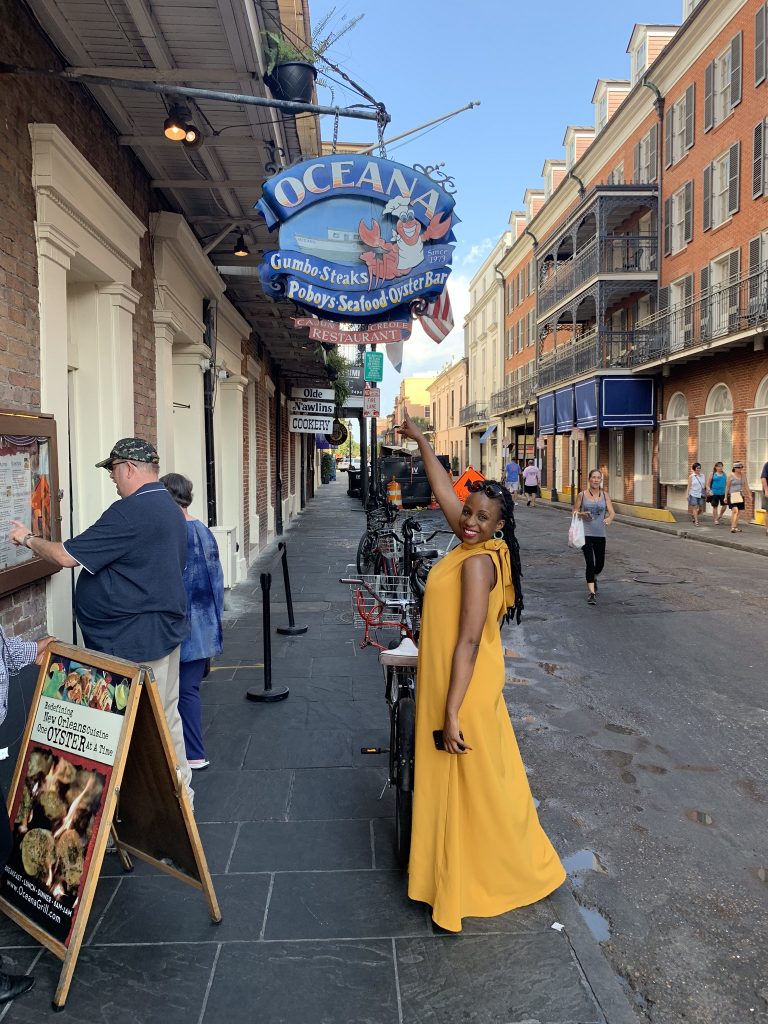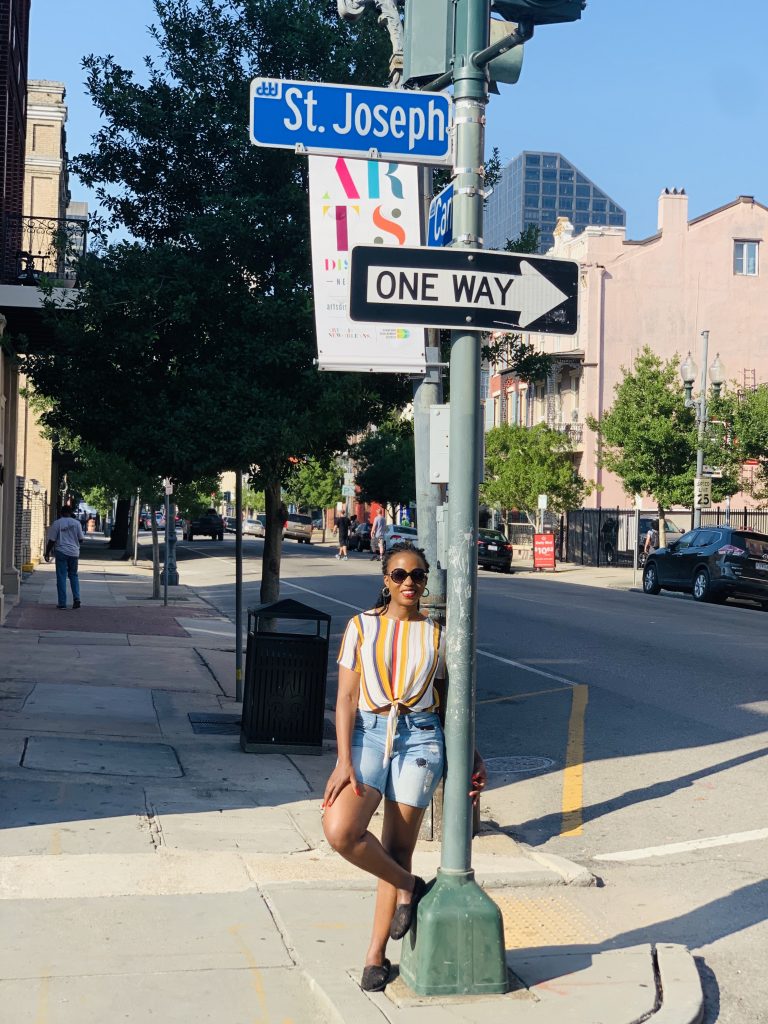 We also got to visit a few historical spots. I was quite taken aback by how openly they advertised voodoo (juju, jazz) and I subconsciously kept pleading the blood of Jesus as often as I could. I didn't even have the liver to enter any of these shops – abeg, I can't shout! The one that blew my mind was the advert for voodoo disposal that was on a refuse/garbage truck – as in there is even a process to dispose of jazz. Oluwa o!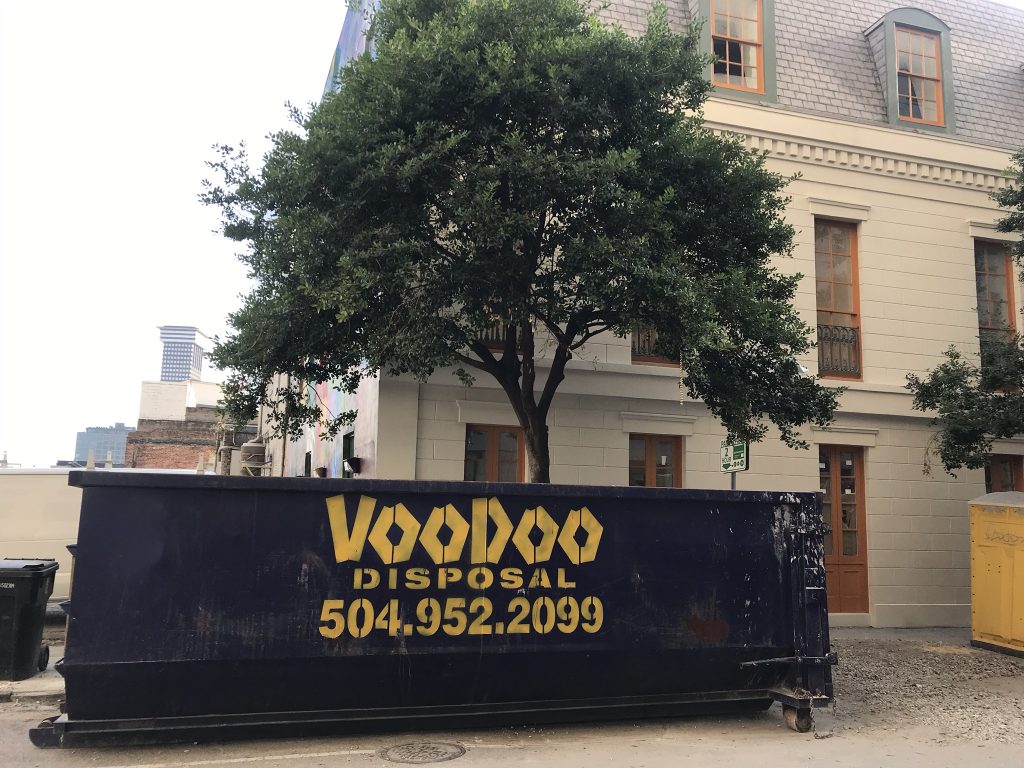 Apart from all that jazz sha, the food was sweet. That said, I think the only thing that would take me back to NOLA would be the Essence Festival, but I am not even in a rush to attend that one except I am a speaker. Amen somebody? ?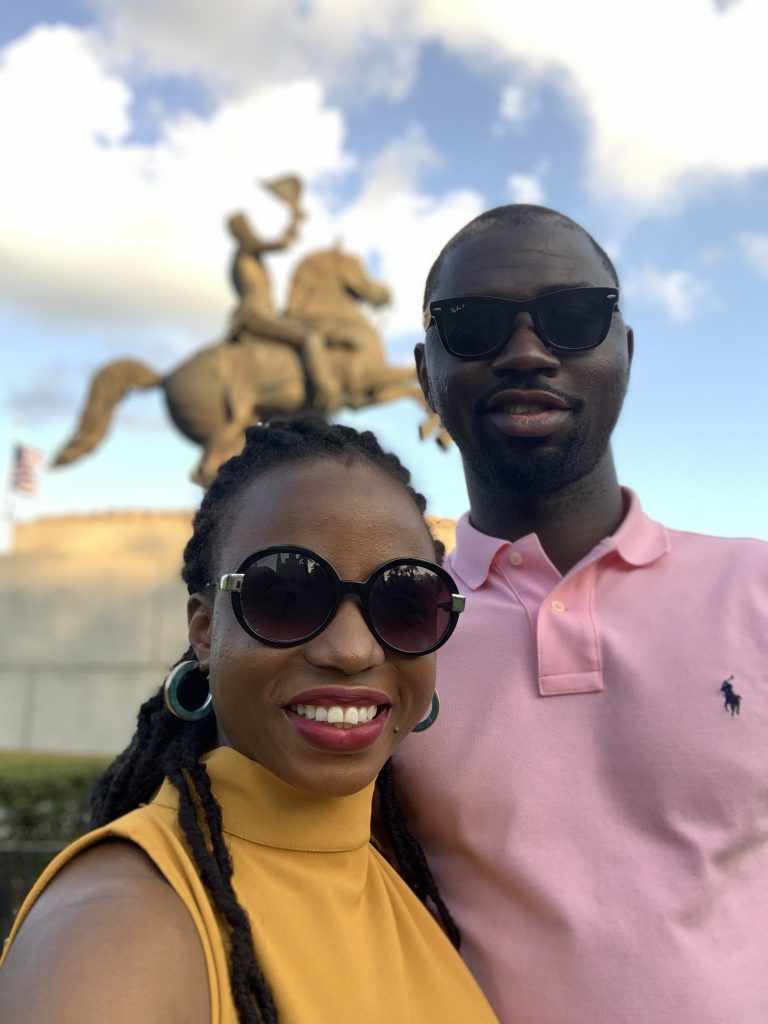 Finally, we came back to Nigeria on Friday so we would have the weekend to settle in before heading back to work. We had gotten our decorator to do up the house while we were away, so we returned to a pleasant surprise in our home. As I said, the honeymoon is not over – we brought it back to Lagos with us and will take it wherever we are going.
As a reminder, your honeymoon is for BOTH of you, and it is important that you BOTH enjoy it and jointly make beautiful memories (and/or babies) regardless of when or where you decide to go for it ?. And if you didn't go on honeymoon, that's okay too – as long as you both somehow find time to get away alone and just enjoy yourselves.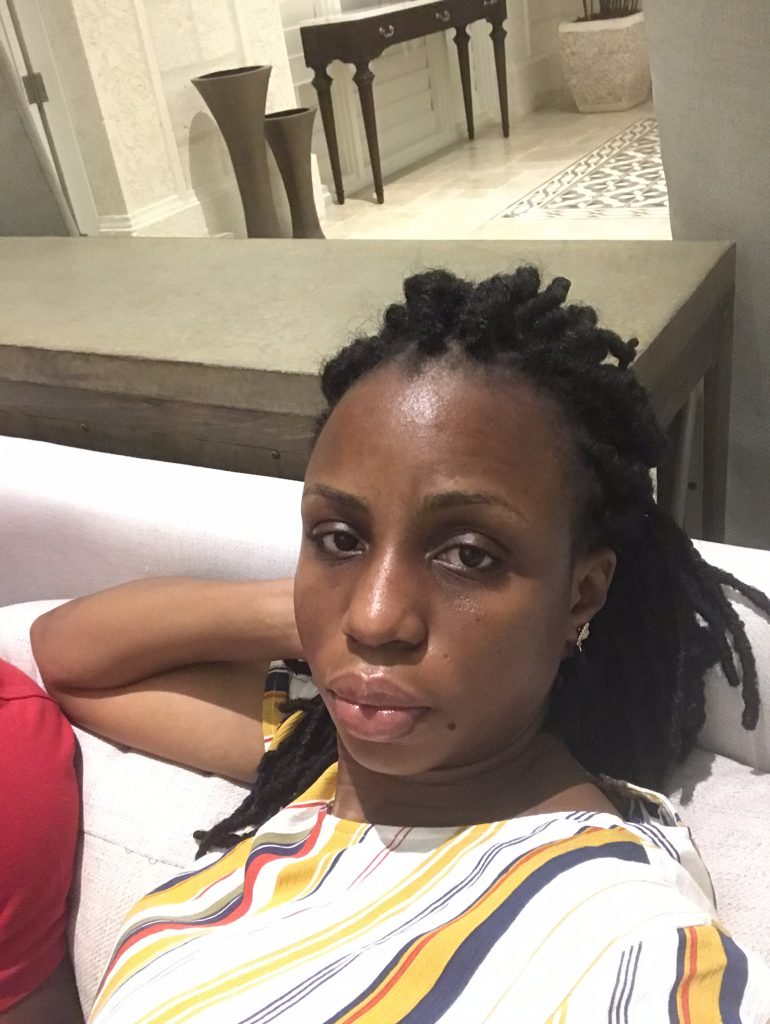 That's all for now, friends. Please share your honeymoon stories, tips, dreams, desires, etc, with me in the comments section. I would have asked for fantasies, but we are aiming to keep this blog PG 13, so another place and another day, lol.
Hugs,
KJ
(Visited 874 times, 1 visits today)