Over the past few weeks, I celebrated 2 graduation anniversaries – 12 years since my commencement from the prestigious Covenant University and 3 years since my convocation from the equally prestigious INSEAD Business School. During the celebrations, I did some reflection and had the chance to speak to a few folks going to business school, so this post is a natural extension of those conversations.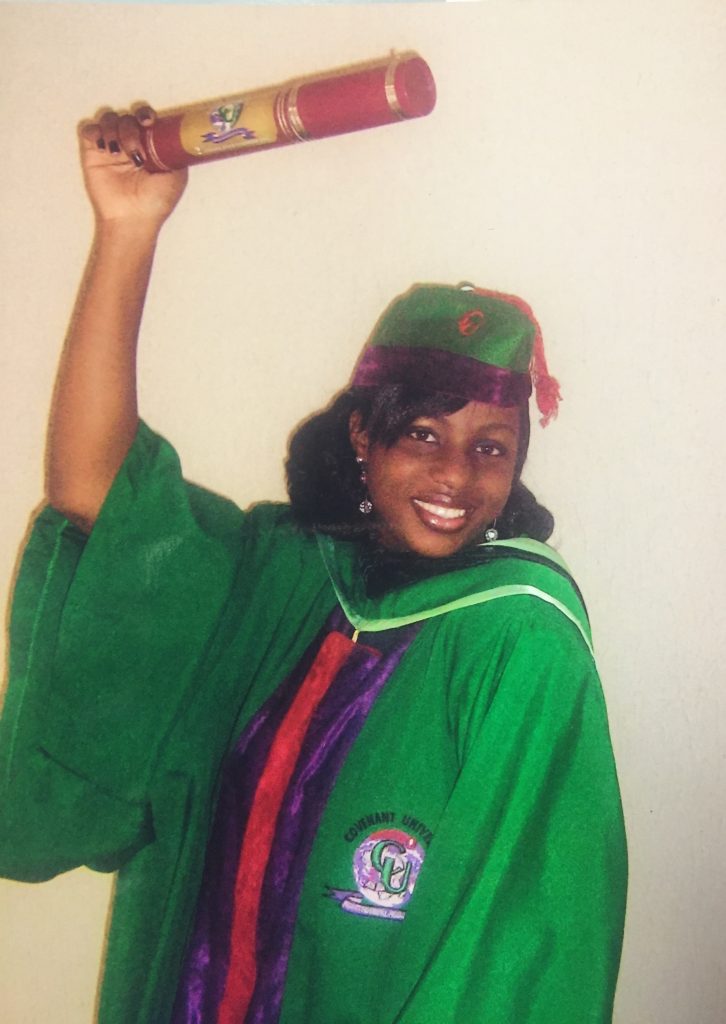 Yup, school season is upon us and a good number of folks are getting ready to head back to school for their post-graduate degrees. You might be heading out for an MBA or a different Master's degree – regardless of the choice of study is, I believe there will be something relevant for you in this post.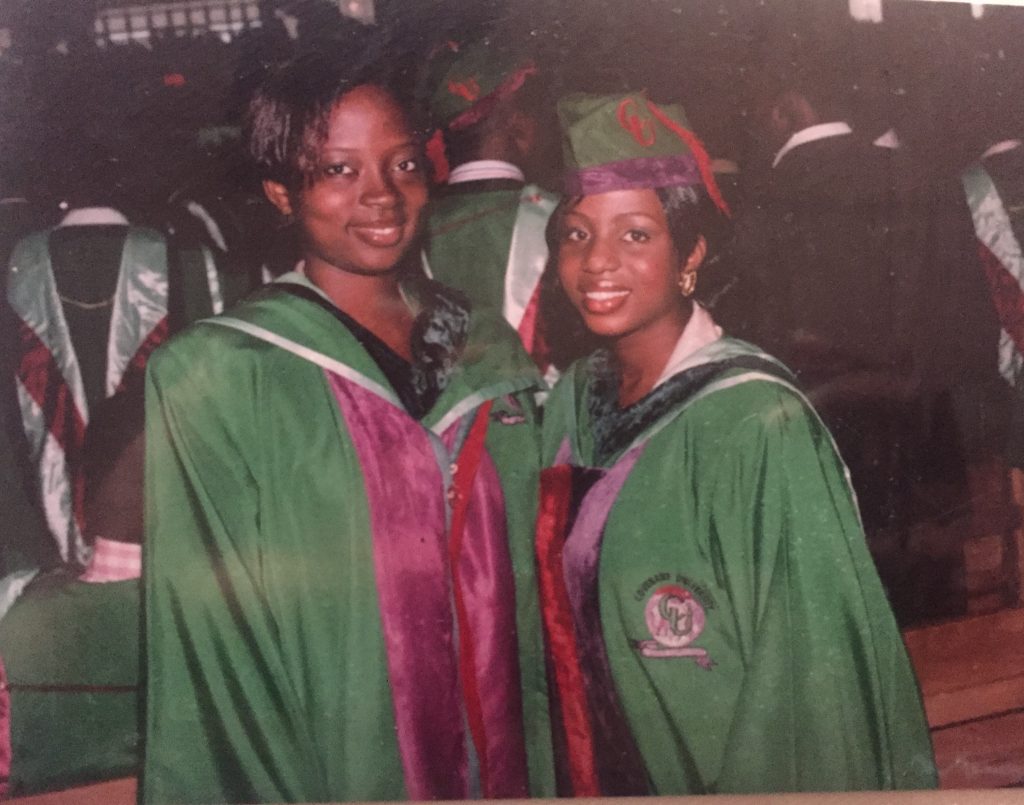 First things first, congratulations on securing admission!!! I know the journey to get here was not child's play – doing research on schools and programs, writing exams (GMAT, GRE, IELTS, etc), writing a ton of essays, filling endless biodata forms, meeting your own submission deadlines, getting your references/recommenders to submit their letters on time, raising funds to pay initial deposit, applying for scholarships, securing accommodation and so much more. You have done great to get to this stage, so pause and give yourself a big hug. You have done well! WELL DONE, CHAMP!!!
I want to remind you that you are making a substantial investment into your life/career and I truly celebrate your resilience in going through the process. I know that these international degrees are not cheap, and if you really do your maths well, you will realize that the total cost to you is not just the tuition and living expenses. The cost to you also includes the lost income (all the salaries you wont collect while you are away), the time away from family and friends (and this is more important than we realize) and much more. That said, this is a worthwhile adventure and investment that will pay off, so you'll be alright eventually ?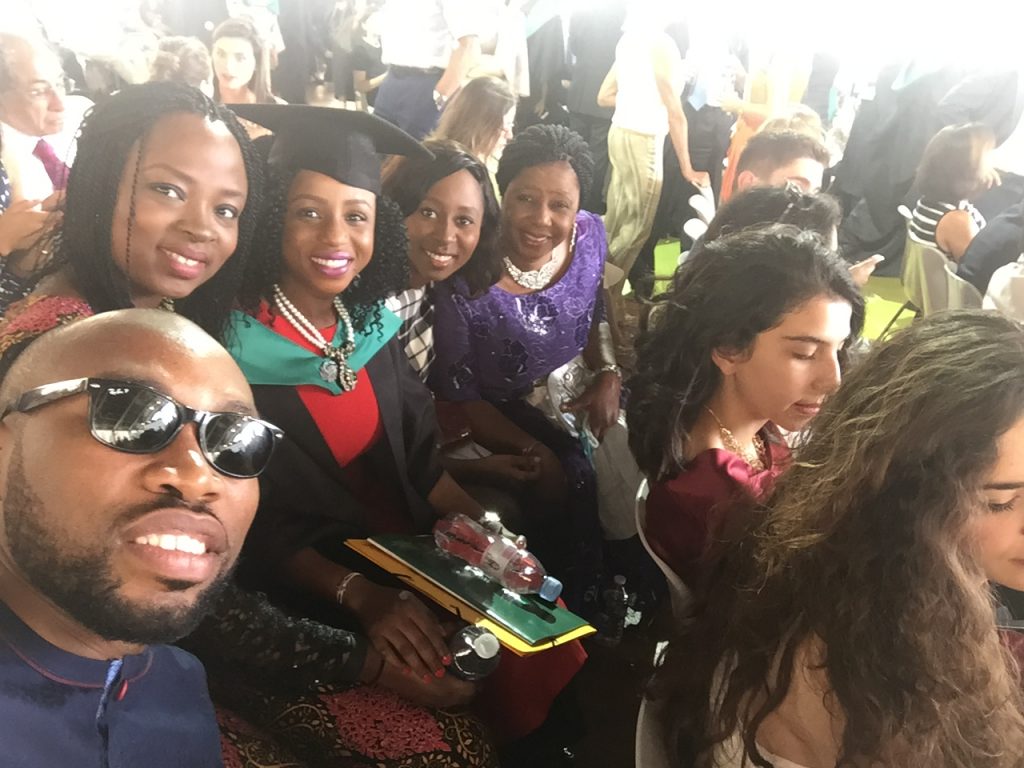 Now that you are finally off to school, how do we make sure the school fees doesn't burn? How do we make sure that you take full advantage of the opportunity and get the full benefits from this adult education experience? I am going to be sharing a few tips from my personal perspective of getting an MBA, but I am sure they will also be applicable to other programs.
1. Immerse yourself wholeheartedly into the program. Dear friend, once you leave home, stop looking back like Lot's wife. I encourage you to really throw yourself into being a student all over again. Leave all your big boy and big girl shoulder pad in Lagos and just be a child hungry for knowledge. Everyone in your class will have an impressive CV, and trust me, you will not escape feeling intimidated from time to time (for some, it will be your first time being a minority in school). However, don't waste your energy feeling timid, second-guessing yourself or trying to out-do anyone. You earned your right to be in the program just as much as anyone else did, so you all deserve to be there.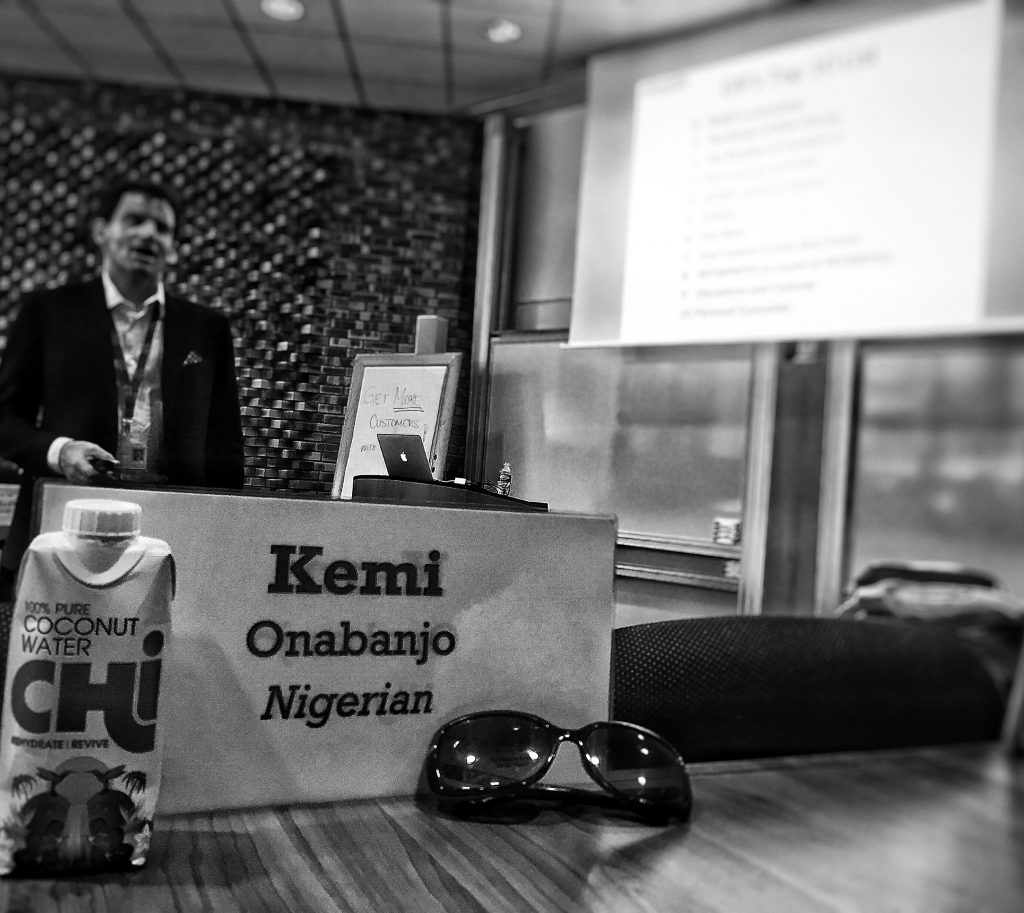 2. Speak up and add value in your class. Unlike your undergraduate program, where you were talked at mostly by the lecturer, these adult education programs have a strong peer-learning component. Class participation via discussions, asking and answering questions is the order of the day. Remember that you do have valid experiences to share. Several people in your class may have no Nigerian/African/emerging markets experience, and so, part of your value-add is giving them that perspective. If all you do when you open your mouth is abuse your country/continent, then you have lost an opportunity to change the narrative. That said, don't now make yourself Minister of Africa Affairs and start making up random facts about Nigeria/Africa in the name of just having something to say ALL THE TIME (Google will disgrace you, lol). Also, regardless of how hot your story/perspective is, please don't be a microphone hoarder – make your point in a crisp concise way and let other people speak too. If there is no point to be made, then silence is golden, as usual. No one wants to be around an ITK (I too know a.k.a. Mr/Ms Know It All) ?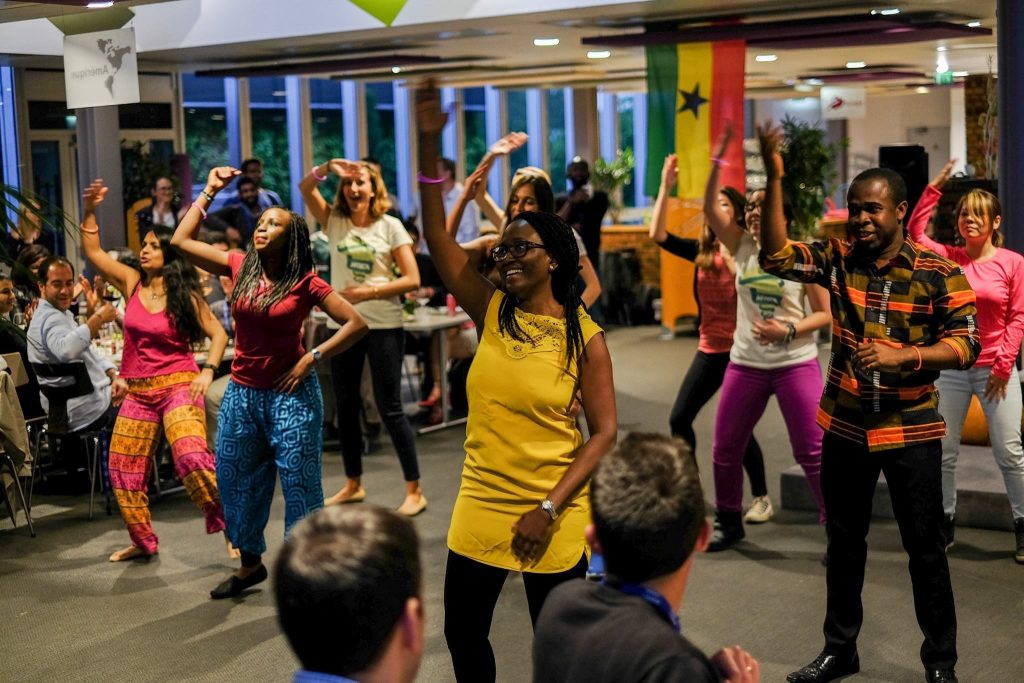 3. Focus on learning as much as you can and enjoying every moment of it. The academic element of these programs is just one aspect – don't rob yourself of all the benefits of the other aspects. If there is a field trip, join it. If there is a community outreach program, volunteer for it. If there is a talent show night, sign up for it and have a good laugh at yourself. Unlike your undergraduate program, this is not just about getting straight As, so ensure you are a well-rounded student developing all aspects of yourself.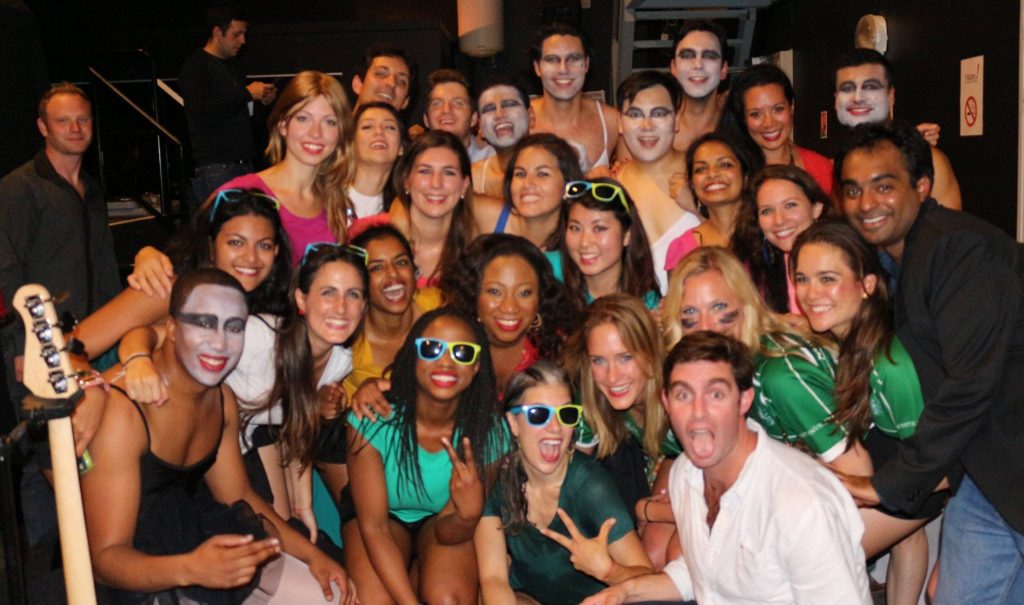 4. Invest in building a strong network. Please, please, please, don't spend all your free time on WhatsApp/Skype calls with people back at home – go and hang out with your classmates too. Don't get me wrong, you should still carve out time to connect with friends/family back at home (they are truly a support system through this period) but don't make yourself a hermit because of that. If the only time your classmates see you is during class, then you could have saved yourself a huge chunk of money and just signed up for an online degree. Think about it for a moment – you can learn most of what is being taught via online courses. In this era of open education, a lot of these Ivy League schools now have their MBA curriculum available on online platforms, sometimes for free, so you can easily learn all these things from the comfort of your home. So, since you decided to go all the way for a full-time program, then you might as well benefit from being physically present in school.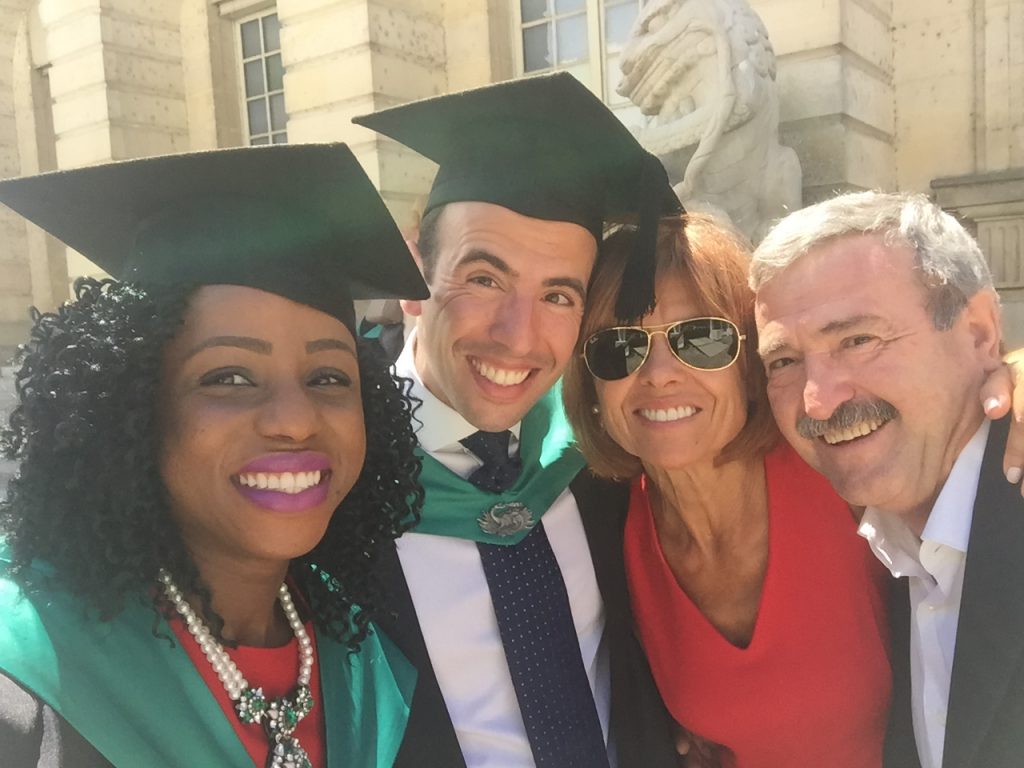 The richness of these in-person programs is the interactions with classmates and the opportunity to build strong networks. It is hard to build a solid network when you are absent, so I encourage you to be present and really show up. If you think attending classes is enough to help you build this network, let me break your heart. When you are in class, there can only be one person speaking at a time. If your lecturer is speaking, your side gist with your new-found friend is classified as noise. If you are not the one answering a question, any other sounds you make is classified as noise. If you have not been instructed to pair up with a classmate to have a quick discussion about a topic, any other conversation in class is classified as noise. And even though, they are not writing list of noisemakers, you surely don't want to be labeled as the noisy person from Nigeria (or wherever else you are from) who is disrupting the learning experience for everyone. My point is this, the strong bonds you want to build with your classmates will not happen in class – No! These bonds will be formed outside of the lecture room – when you are doing a group project together, when you are having lunch/dinner together, when you go on a group trip together, when you plan/host an event together, when you train for a marathon together, when you find yourself at the gym together. Notice how none of these activities can be done in absentia? Notice how you have to be physically present and truly present to be able to have the conversations that deepen/strengthen bonds? Being a hermit is not the way forward!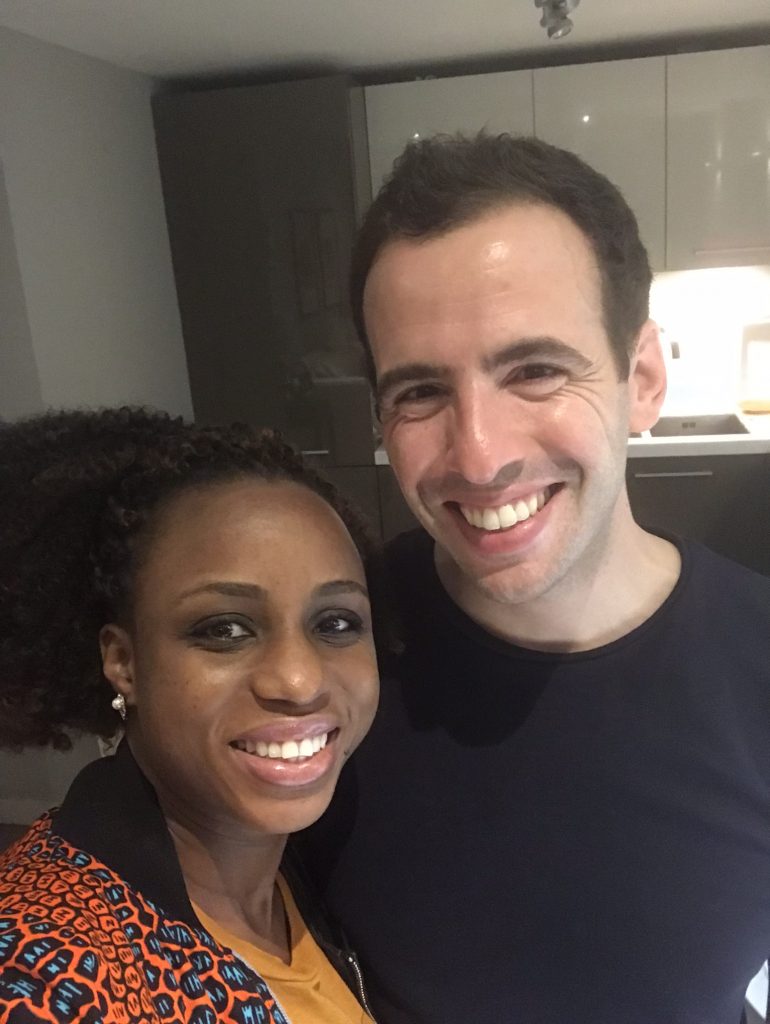 5. Say NO to parapo! For those of you who like 'parapo' and will only hang out with people who look exactly like you – you should have saved your money and gone to a school here in Nigeria. Again, this is an opportunity to EXPAND your network, so take advantage of it and meet people from other parts of the world. Don't neglect the fellowship of your fellow countrymen (I love my INSEAD 16J Naija crew to bits) but make sure you connect with other people – those friendships are equally valuable. Think about it as an opportunity to experience another country/culture without physically going there and securing free accommodation whenever you finally decide to physically travel to that country. There will always be space for you on a friend's couch in any corner of the world, BUT you have to make the investments in those friendships upfront.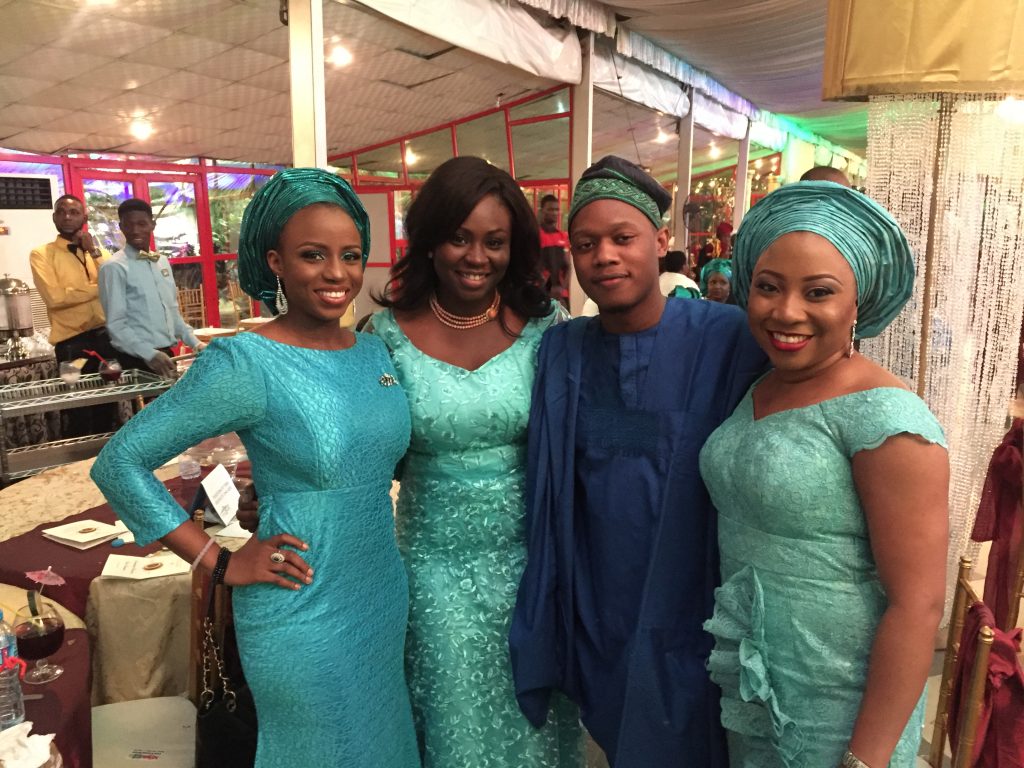 6. Actively seek new experiences (both in and out of class) This might seem obvious, but it is not. We are creatures of habit and our default is to stick to what we already know and are most familiar with. Let me start from the new experiences in class. Step out of your comfort zone to learn new things. Are you a finance guru? Then use the opportunity to learn about strategy and marketing. Are you an ex strategy consultant? Then this is the time to take elective courses in consumer psychology and organizational theory. I made a deliberate attempt to pick electives that were completely outside my comfort zone, and those were the courses where I learnt the most! I had been initially terrified of finance, so I took 3 electives in finance. I thought I hated/was no good at entrepreneurship (because back in the day, in my head, entrepreneurship was just buying and selling), so I took 2 electives in entrepreneurship and they completely changed my thinking. Of course, I scored my lowest grades in these courses because I was starting from a very low knowledge bases in those areas, but I repeat, those courses were the areas where I learnt the most and really grew professionally. Remember that grades are not everything at this point, so it's a great opportunity to take the risk to learn something new!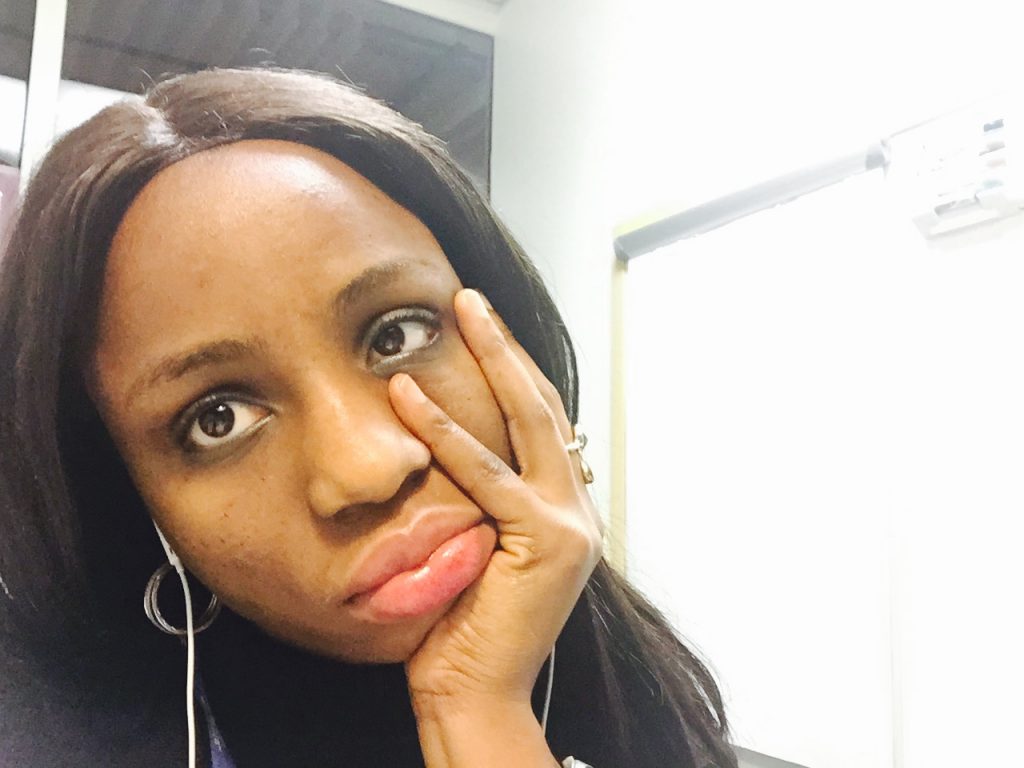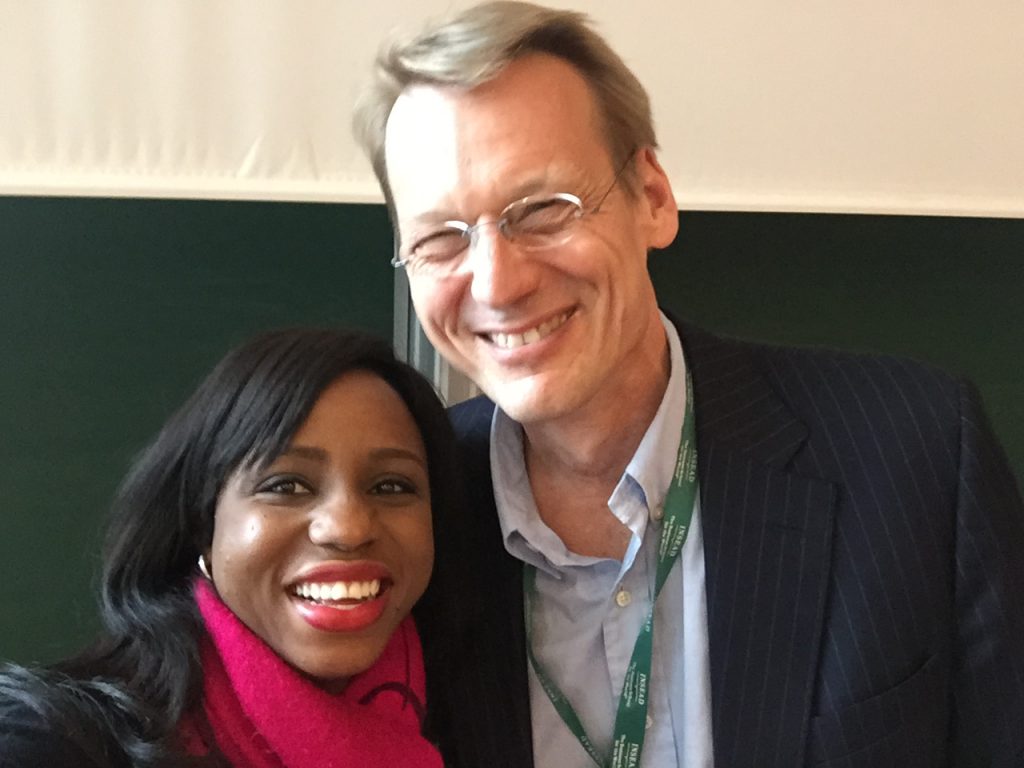 Outside of class, it is the same principle – meet/hang out with new people (not just your fellow Naija peeps you whine with about how much you miss party jollof and asun, lol), visit new cities or countries in the name of field trips or weekend getaways, get involved in clubs/societies (but still remember the child of who you are, lol), try new foods (not every time dodo), etc. If you are a super-planned person, do something spontaneous for once in your life (this is how I ended up jumping on a road trip from Fontainebleau to Amsterdam last minute – made the decision at 5am and was on the road by 7am). If you are always spontaneous, try planning something for a group – just to see how things work on the other side of life, lol. Test yourself, push the boundaries, experiment! Afterall, you are a student, and nobody can sack you from being a student (except you do something extreme).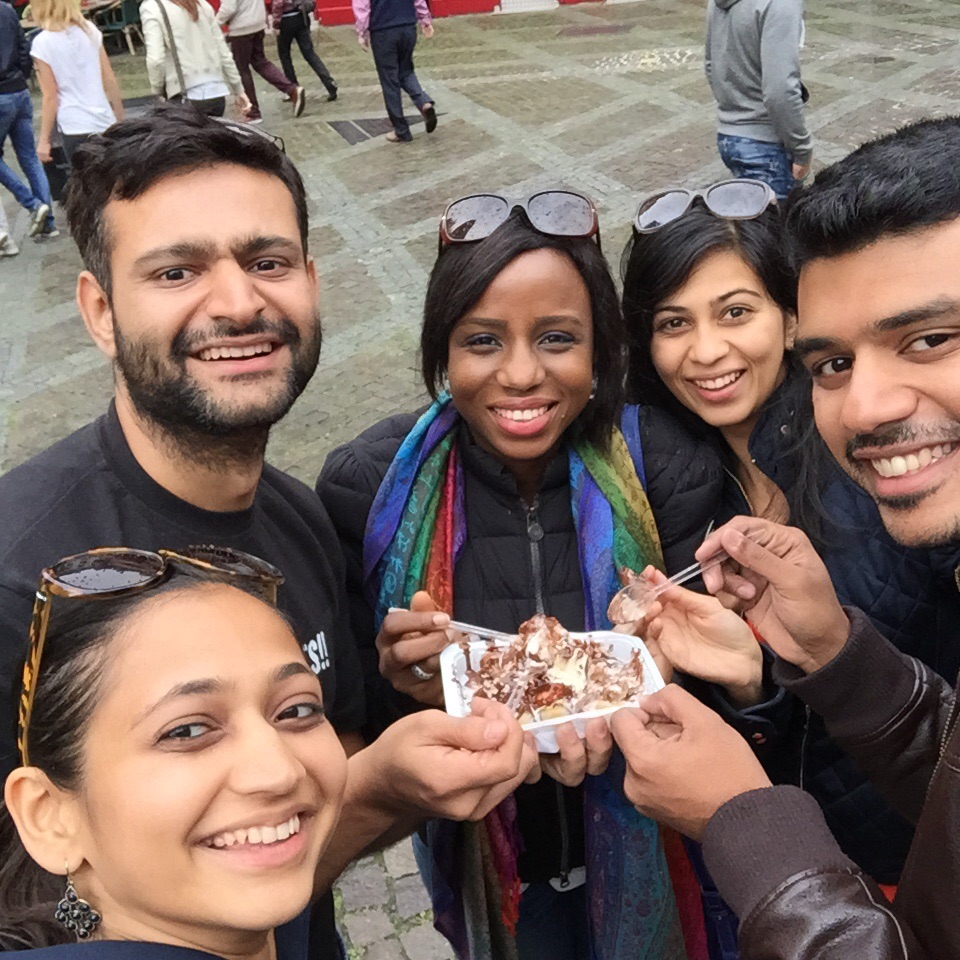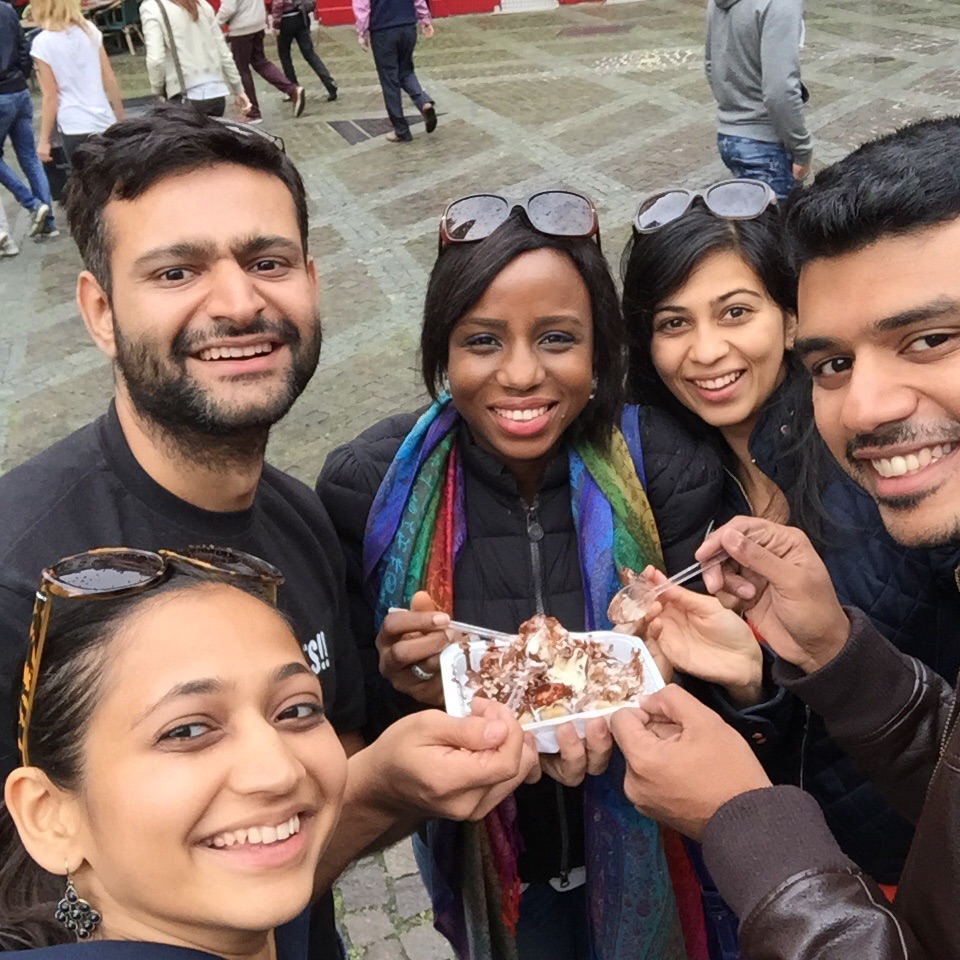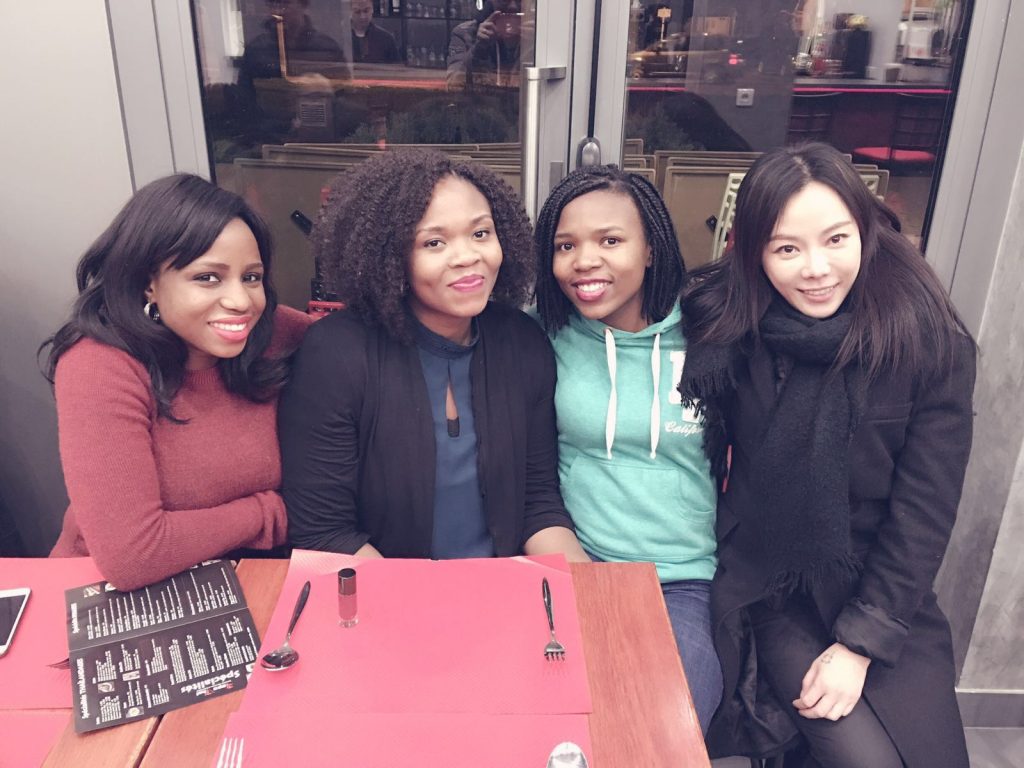 I can go on and on but let me stop here. Going away for my MBA was one of the most transformative experiences of my life. I met myself all over again (got the chance to live out some of my personal values and discovered some of my weaknesses and prejudices), rediscovered some latent gifts (I started writing again in b-school – see my first published article here), made some amazing lifelong friends/connections (local and international) and had a great time learning and living my best life (traveled to 9/10 countries while I was there and had some incredible cultural experiences).
In Japan with Anna

2016 Africa Club

Our Africa Week Conference

With Amaka, Debs and Serena's booty at Roland Garros

My core study group!

Hosting a Naija dinner

My surprise birthday on the eve of an exam

At Moulin Rouge

That time I became Desi

Movember to Remember with Mavra

Winter came for this Ijebu girl but I was ready!

With my twin – Timi!!!!❤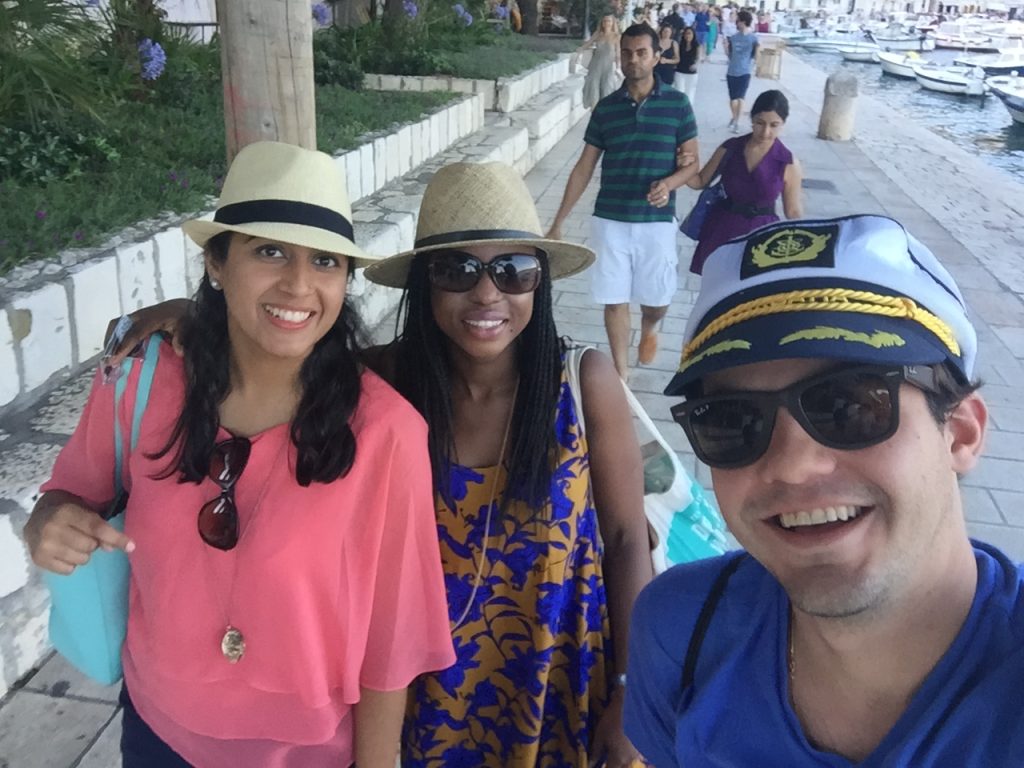 I celebrate you again for making it all the way to this point and I really encourage you to make the best of this experience you are about to have.

As always, I am more than happy to answer your questions (to the best of my knowledge) in the comments section.
Cheers to an amazing year (or two) ahead!
Kemi
(Visited 763 times, 1 visits today)