Hello my people! How dey go dey go? Like play like play, we are already in the second half of 2019! Where is time flying to, please? I still vividly remember December 2018 like it was just yesterday and now it is July!! Wow! Thank God that we are still alive and well and we have hope for a brighter tomorrow. It has been quite a year for me – some major stretching professionally – but it has still been an incredible year and for this, I am deeply grateful to God.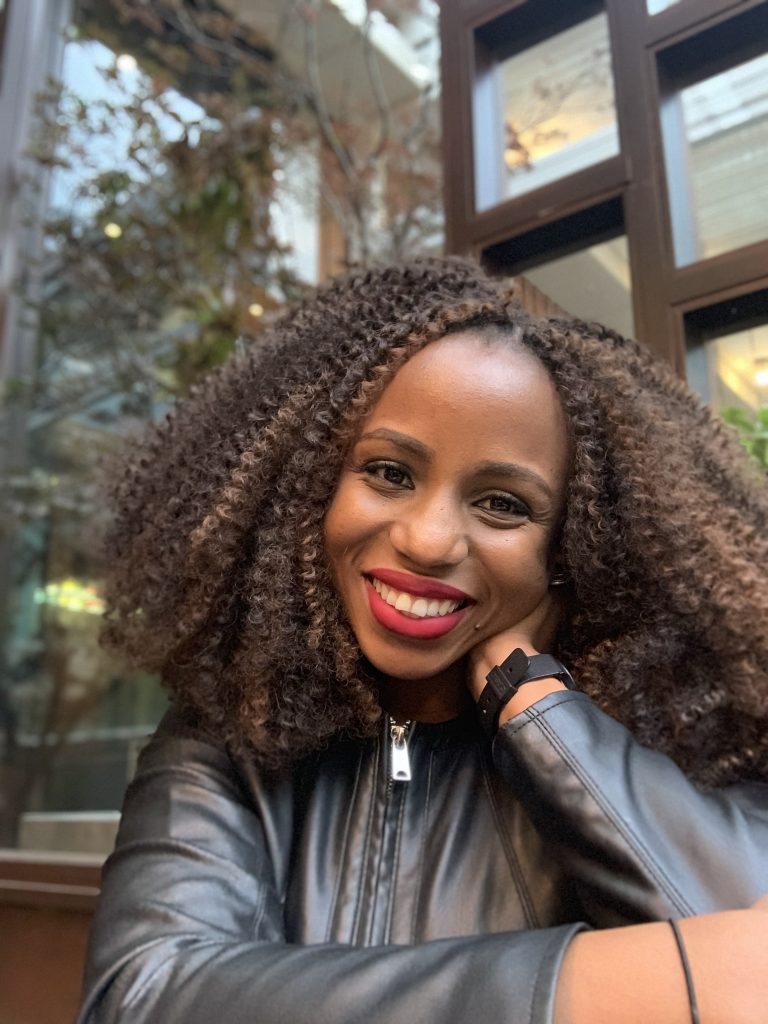 I wrote this post in the air – on a flight back to Lagos – and I was listening to Beyoncé's new album – The Lion King: The Gift. Btw, my MS-Word corrected my spelling of Beyonce's name by putting the apostrophe on the last 'e' – what a wow! When will MS-Word know how to spell my name properly o??? Anyways, I have added my name to dictionary on my laptop, that will have to do for now. Lol. Back to the album, I have listened to it back to back about 5 times over the last couple of days and I have a few favorites already – Bigger, The Stars (who would have thought I would love hearing skibirobo roborebe side-by-side James Earl Jones' voice, lol), Find Your Way Back, Ja Ara E, Mood 4 Eva, Brown Skin Girl (lol, before nko?), Keys to the Kingdom, Already (where Beyoncé tried hard to give us a Nigerian accent, hehehehehe) and My Power. Wait o, is that not the whole album already? *covers face*. It is a very solid album. There are 2 songs (I will not call any names please, lol) that I still don't understand how they made it to the album but what do I know about music? Lol.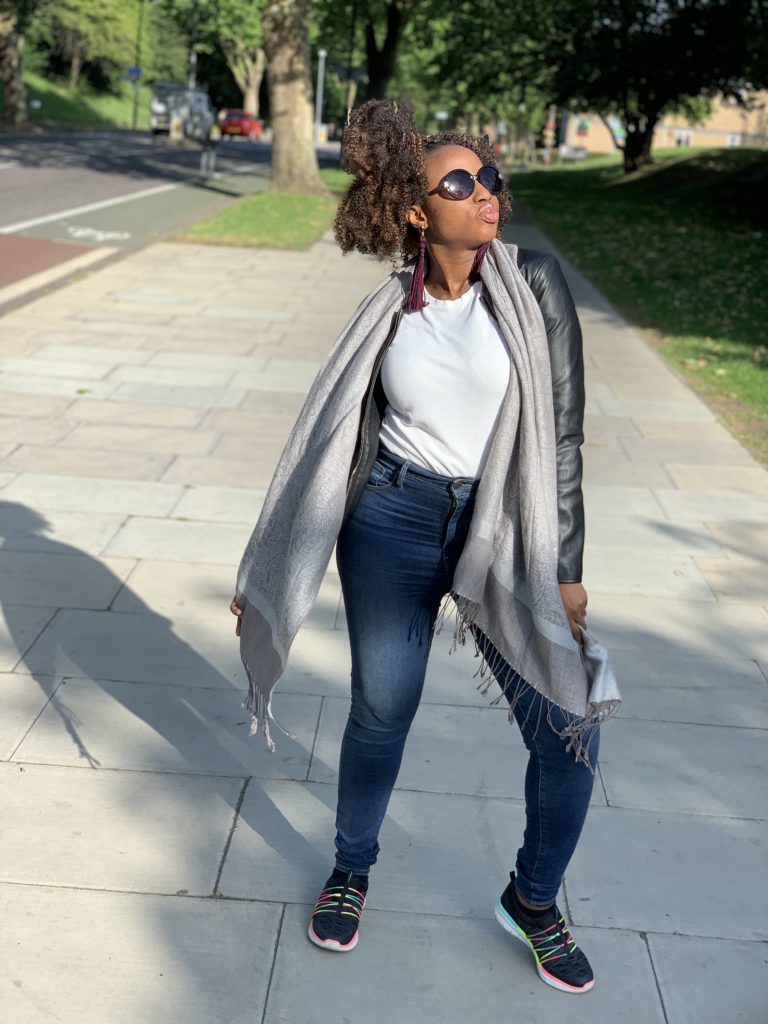 To atone for my silence, I am going to publish not just one but TWO blog posts this week! Did I hear you scream 'Yassssssssssssss'?? Hahaha! I am excited about it as well! This first post this Life Lately post where we will catch up on what I have been up to over the last 5-6 weeks, and the next post will be dedicated to our brethren who are heading to school this season. In my last post, I asked you for post suggestions and one of the ideas I got was to write about my MBA experience and so that is what the second post will be about.
Alrrrright, leggo! Hmm, where do I start? I have been super busy at work and my local work trips have become more regular. Given the rainy season and all the accompanying thunderstorms, I am particularly grateful for any flight that takes off and lands safely without any drama. I can't shout abeg. The airlines have also been quite well-behaved, but Air Peace did me strong thing 2 weeks ago! My 7:30pm flight got moved to 9pm (I forgave them for giving me advance notice, so I did not get to the airport too early) but that flight did not leave till about 11:20pm. Initially we were all making jokes about the flight being delayed because the airline did not want us to miss any part of the Nigeria vs South Africa AFCON match but by 11pm (when the match was over, the post-match commentary was over and the players sef had gone to sleep), it was no longer funny o.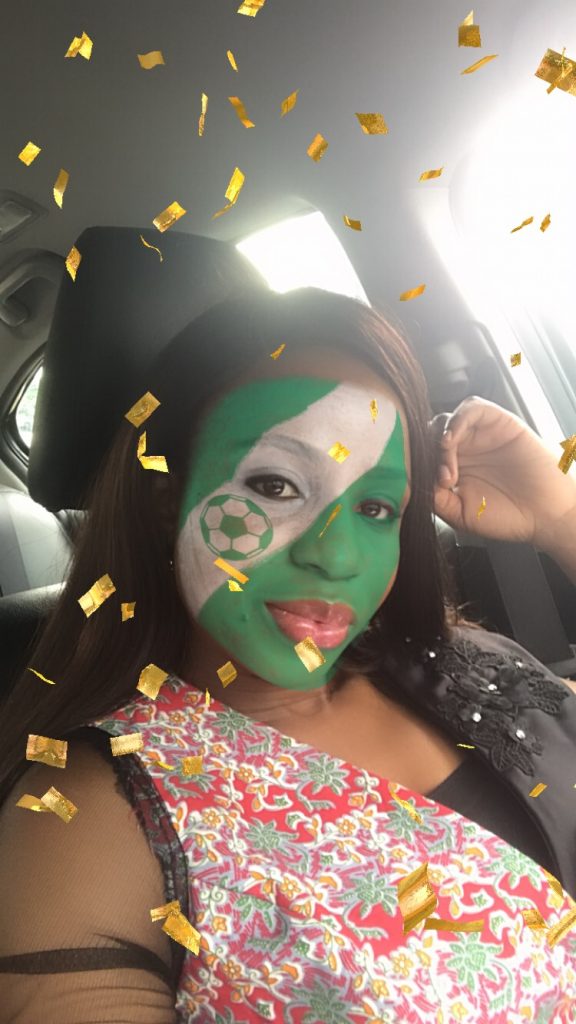 We got to Lagos past midnight and I only got home like an hour later. I was tired to my bone marrow, but I still had to wake up early for work the next day. Local woman was not the happiest bunny that day. I think the worst part of this experience is that our bags were left in the rain for hours while we waited for our flight to arrive, so by the time we got to Lagos and picked our bags, they were soaking wet. EVERYTHING in my box was soaked and dripping in water. I was just weak.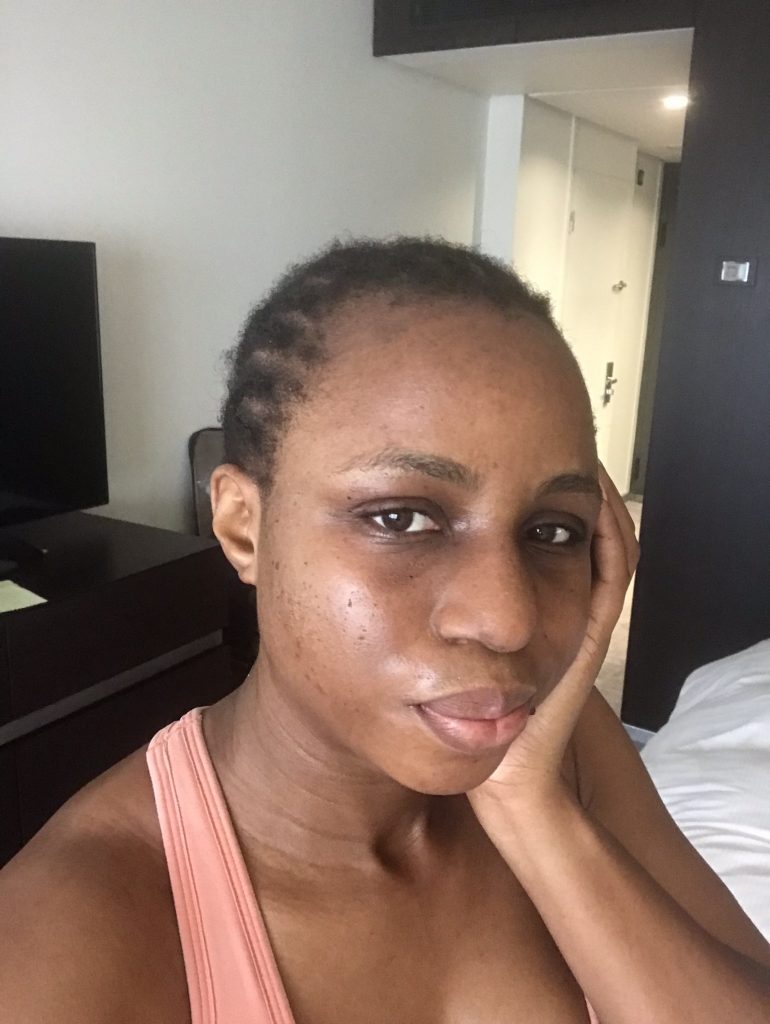 Can you imagine if I had kept some important documents in my box? Ehn? Air Peace, please do better next time. T for thanks.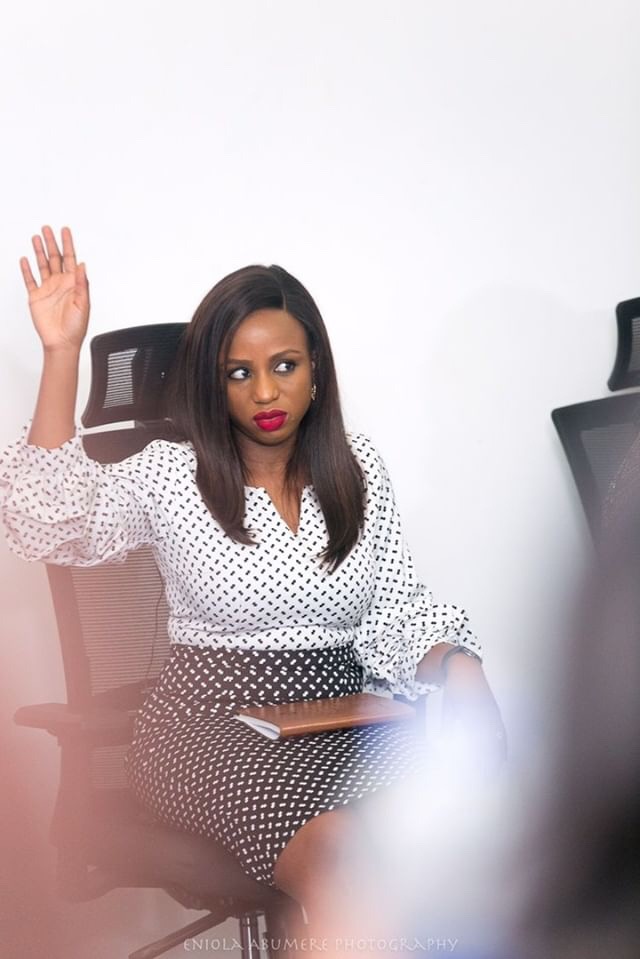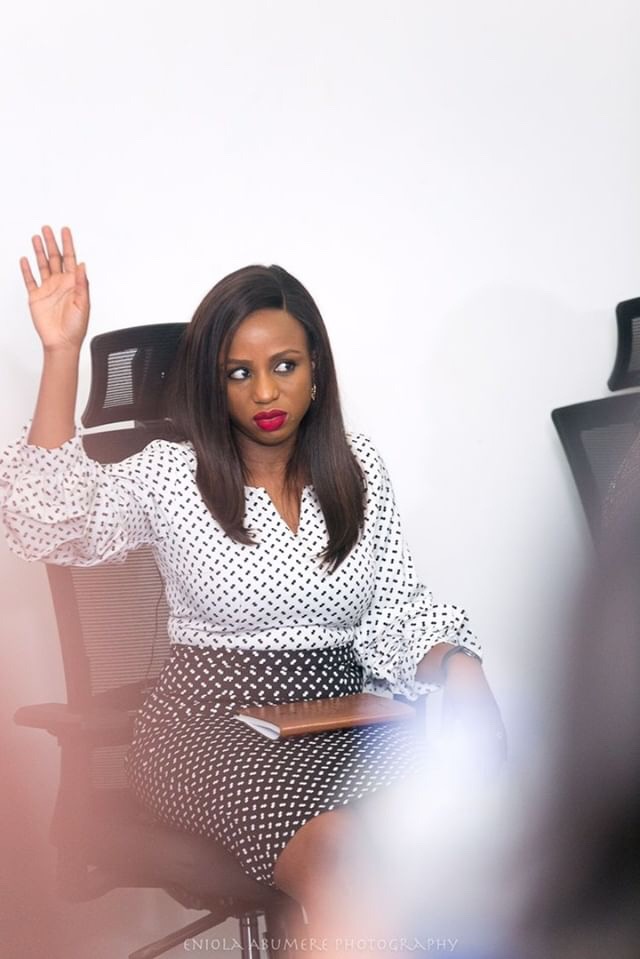 Speaking of local trips, I also went to Enugu to celebrate the life of my dear friend's father. It was a true celebration of life and the amazing legacy he left behind, and I was grateful that I could be there for my friend and her family. We are not only friends for the jollof times, we are also friends for the not-so-jollof moments. The Enugu that I went to was not the city Enugu o, it was a proper little town about 2 hours away from the airport. I had braced myself for an adventure, but nothing prepared me for the hotel I stayed at. Hahahahahaha. Just thinking about it now is making me crack up again.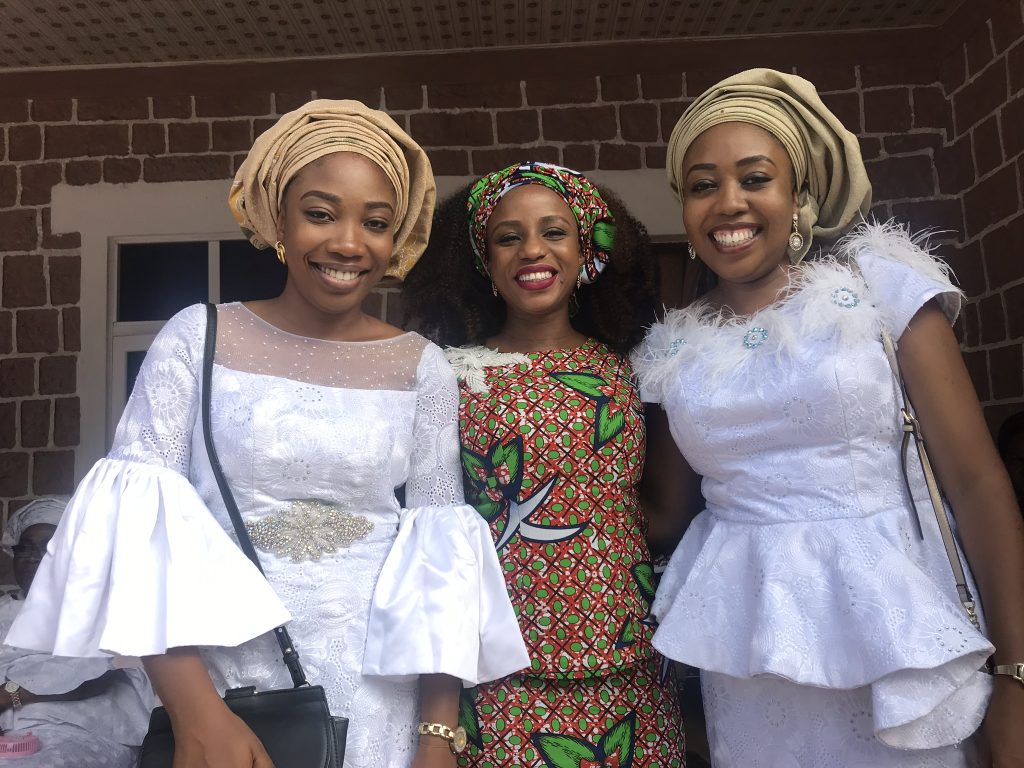 When I checked in, I noticed that the slippers provided in the room had 2 different designs. I thought it was a mistake, so I asked the lady with me about it. She responded and said it was intentional. She explained that guests had been pilfering their slippers, so they paired 2 different legs to discourage people from stealing the slippers. I thought it was pretty genius! I mean, who wants to be seen walking around town in 2 different slippers? What will I not see in this life? Lol.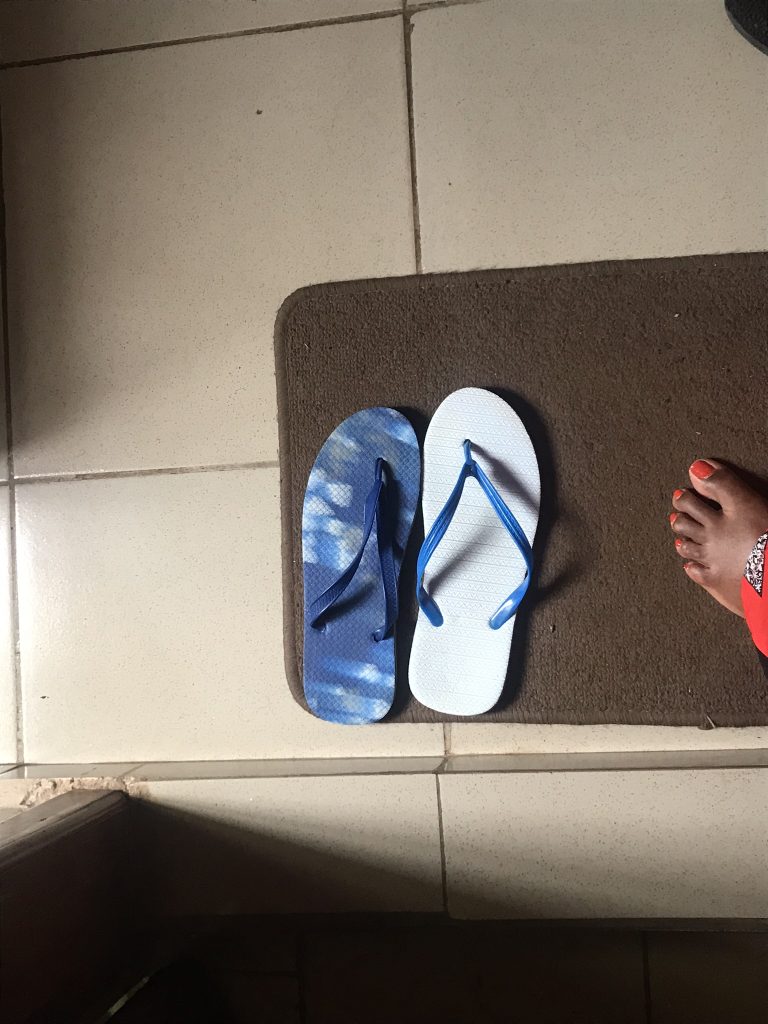 I also got to ride in a vintage Peugeot 504 car, alongside Akaoma, Tobi and Omo. We were so intrigued by it, we did a whole photoshoot with the car, lol. Shout-out to the driver of the car for not getting impatient with us while we took photos.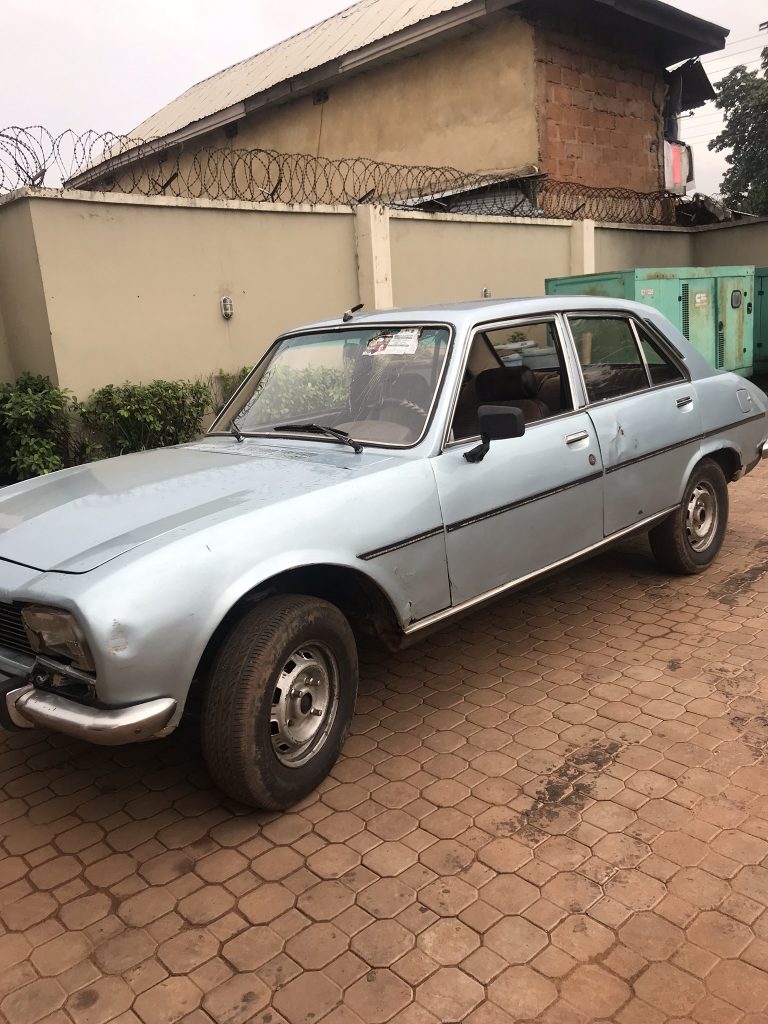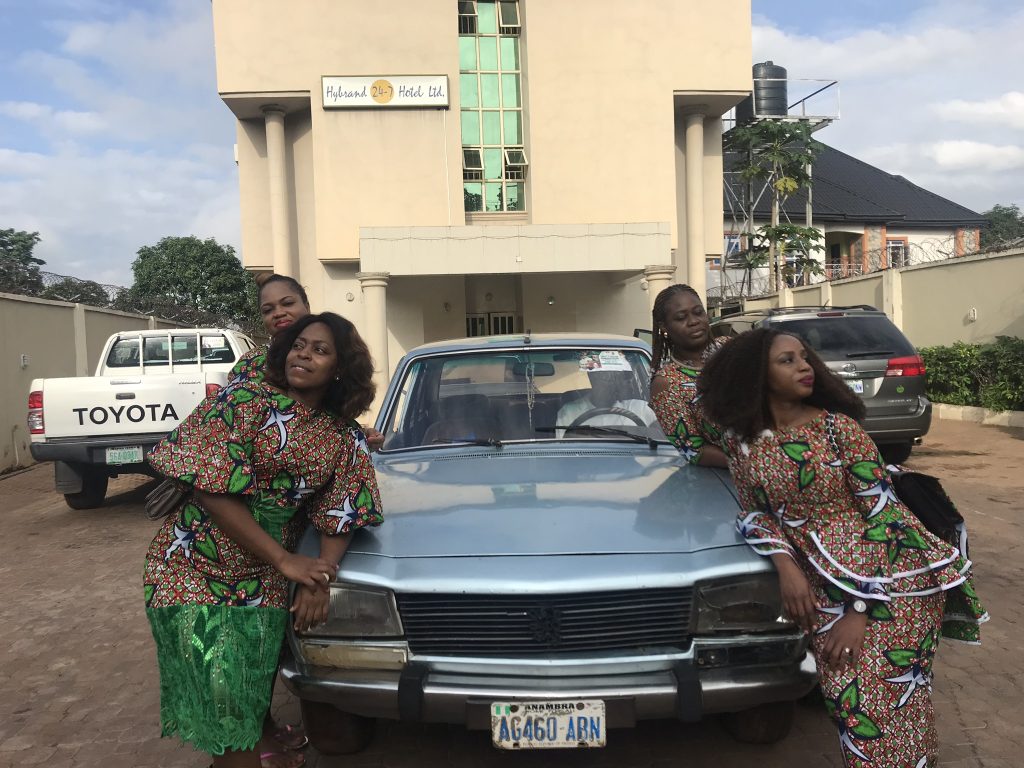 Still on flights, I almost missed a connecting flight last week. Same culprit as the last time I almost missed a flight – sleep! But this time, I had a good reason, lol. I had taken some cold/flu medication and it knocked me out completely. I figured someone would sha wake me up when we got to the last stop, and indeed, the air hostess woke me up to adjust my seat and prepare for landing. What I didn't realize was that the medication hadn't finished its work on me, so while I waited for my connecting flight, I dozed off without setting an alarm. My flight was at 8:30am and the next time I opened my eyes was 8:00am.
If I was in Murtala Mohammed International Airport, it would not have been a problem. However, this was almighty Heathrow that is so big, they have trains within the airport. Oh boy, see race! I raaaaaaaaaaaaaaan like my life depended on it. Unfortunately for me, the place where I slept off was in a different section from where my boarding gate so I had to run FAST. In my defense, they had not announced the departure gate for my connecting flight when I slept, so I couldn't have known where to go earlier. Anyway, I ran into the transit train, ran out of the train, started running up a long escalator and then boom – I fell! Jesus take the wheel! Brethren, I did not have time to feel pain, I got up and continued running. Remember that I had a cold, so my chest was working overtime, but I could not afford to miss the flight, so I just kept running.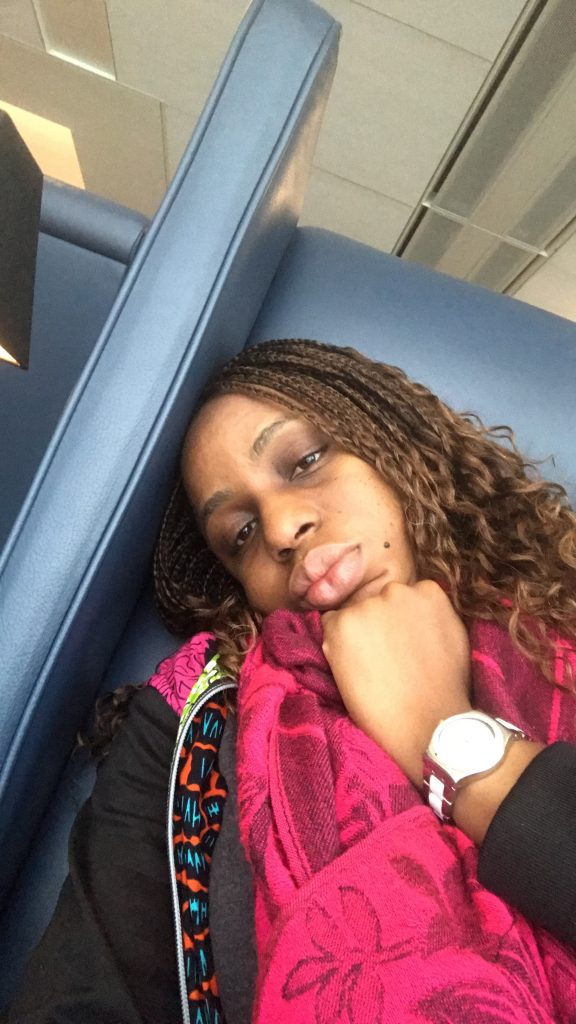 I finally got to the boarding gate at 8:22am and thankfully, they let me through. Pheeew. It was when I sat down I realized I had a cut on my left leg and my right palm was bruised from my escalator fall. That scar on my left leg is my thanksgiving memorial o – what if I had woken up 15mins later? I would have missed the flight, missed the training I was going to facilitate and just looked irresponsible to my colleagues. I mean, how do I explain that I missed my flight while I was at the airport 4 hours early? I am not sure what the moral of the story is, but it must be somewhere between set an alarm before you doze off and ask your family and friends to call you until you wake up especially when you've taken medication that makes you sleep, lol.
Another random thing happened to me on one of my many flights – I have been on not less than 15 flights in the last 6 weeks so you can understand how hectic things have been and why most of the gist is flight-related. I needed to change into warm clothes, so I went into the toilet as soon as I boarded the flight. I guess because I was rushing, I didn't notice that someone had forgotten to flush properly after they did a sticky number 2. It was after I had changed that I saw it. Kai! I was about to bounce out in disgust when I realized that there might be someone waiting to use the bathroom and if they came in after me, they would think I was the one who messed up the bathroom. Chai – what kind of wahala is this? My fine girl reputation would be destroyed!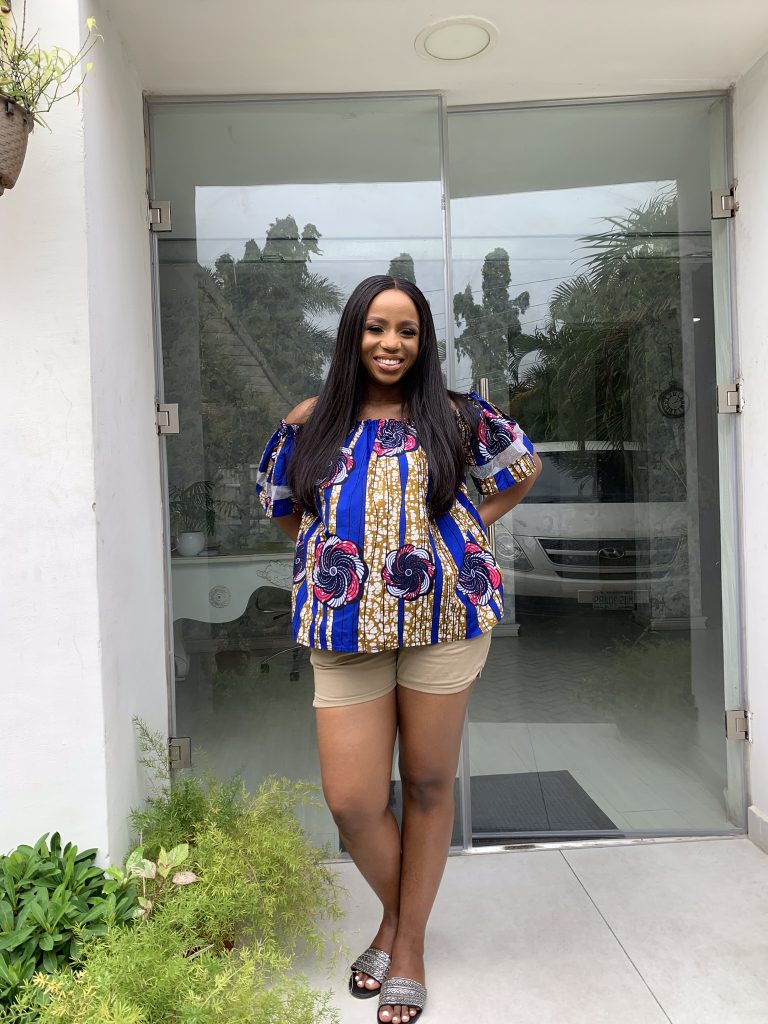 I tried flushing a few times, but this sticky business was beyond the power of the flushing pressure. *hot tears* I won't go into details of how it got sorted but what I can tell you is that I walked out of that bathroom with my head held up high feeling like I had done something for the black race. You see, the flight was not from Nigeria and black folks were in the minority, so you understand why it was so important to me that I didn't destroy our rep! I didn't want to perpetuate any stereotypes of black people being dirty and blah blah blah. We are all ambassadors of our gender, ethnicity, race, faith affiliations, etc., and it is important that we leave a good impression all day, every day. Next time you see me, please give me my badge of heroism for taking one for the team, lol.
I think the most exciting update is my meeting with Mrs Ibukun Awosika. *runs around the room again in excitement* The backstory to this is that I had done an interview with Leading Ladies Africa and mentioned that if I got the chance, I would like to have lunch with Mrs Awosika. I just put it out there in the universe and left it there. As I always say, a closed mouth is a closed destiny o! (Credit goes to Bishop Oyedepo for the original quote).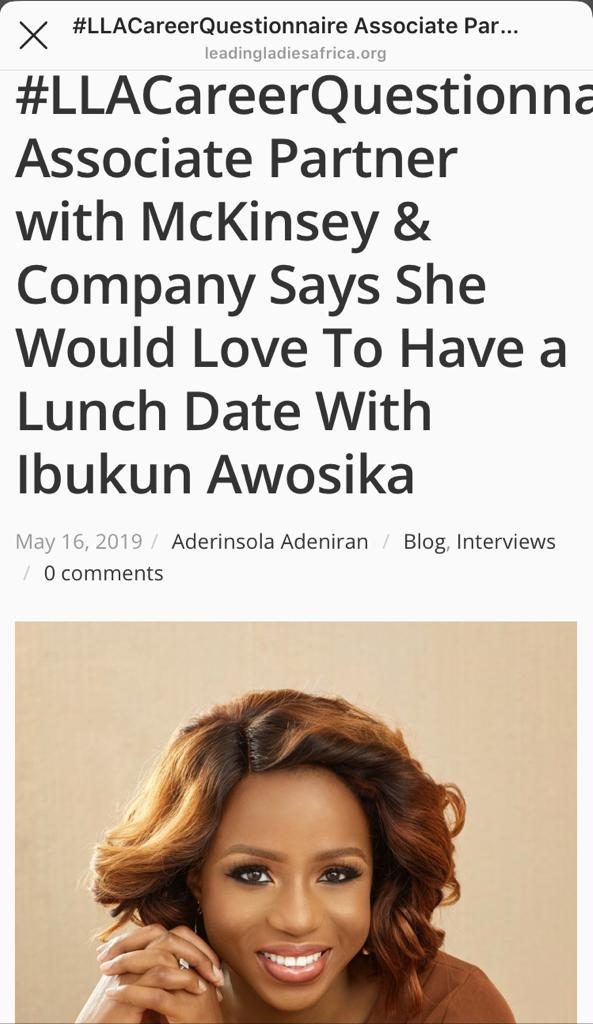 Someone ( Hi BukStar ?) picked it up on my IG story and then orchestrated a connection to Mrs Awosika via her EA. A few weeks later, my flight got canceled so I couldn't travel to Abuja as planned. That same day, I got an impromptu call to meet Mrs Awosika within 4 hours. Guyssssss, I couldn't believe it! God had orchestrated that flight cancellation just to ensure I was in Lagos to make that meeting. I met with her and it was A M A Z I N G. She spent more time than planned with me, answered all my questions honestly and then prayed for me from the bottom of her heart. It was much better than I could have imagined. That woman is LIGHT and POWER and HUMILITY and WISDOM and GRACE all wrapped in one. I can't even adequately explain the experience of meeting and spending time with her.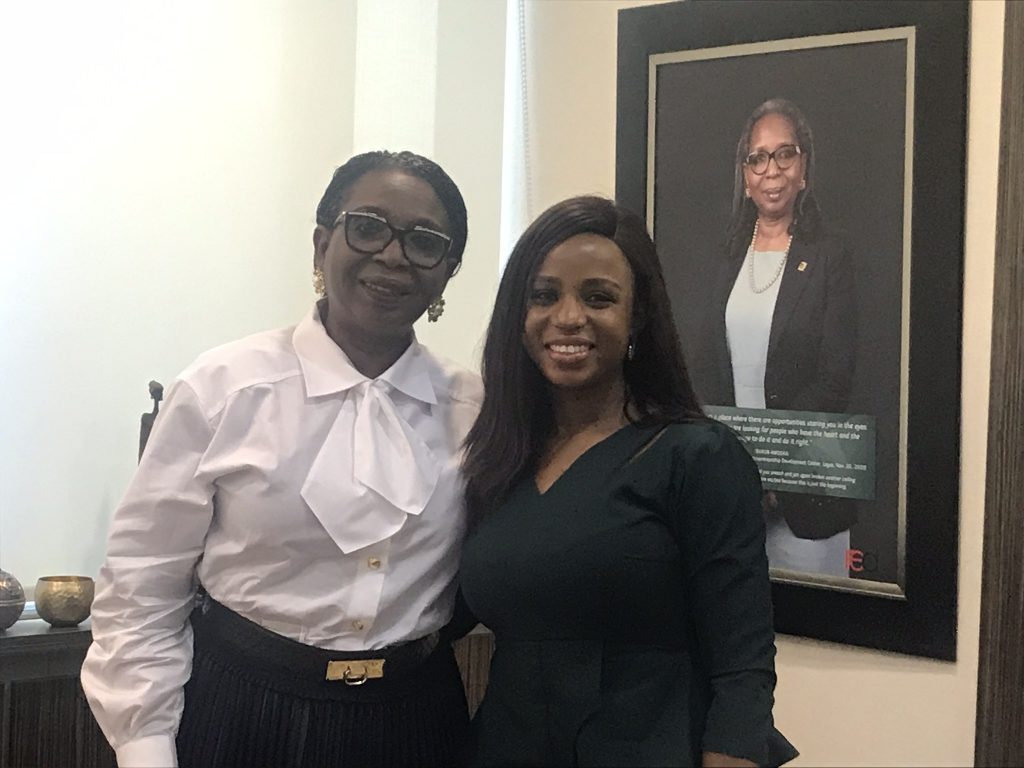 After the meeting, I went straight to the bathroom to do a happy thanksgiving dance and calm down, lol. I needed some time to just breathe and recover from the awesomeness that I had experienced.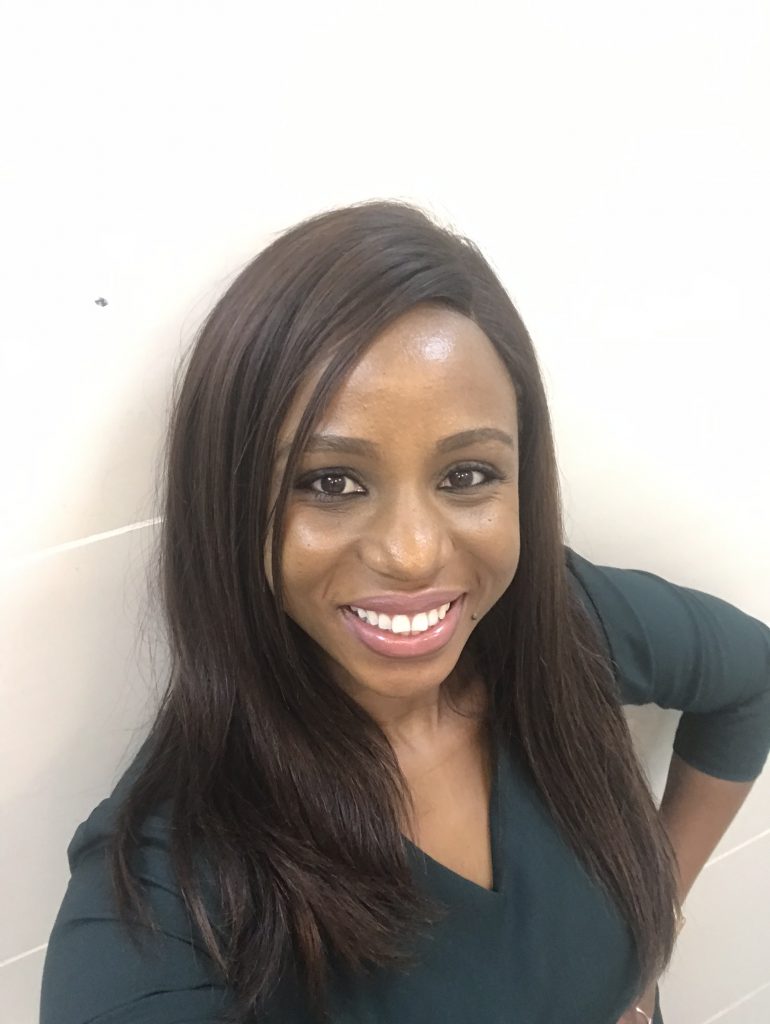 The best part of this story is that our meeting inspired her to begin a Life Series program for young women. The first edition held a few weeks after we met, and I was so bummed that I couldn't attend because I was out of town. She spent 7 hours on her feet speaking with over 60 participants and I got messages from folks that attended saying it was life-changing. I am just so humbled that my meeting with her inspired her to reach out to more people, and those people are now so blessed just because I shot my shot! It is such a beautiful feeling and I am grateful to God.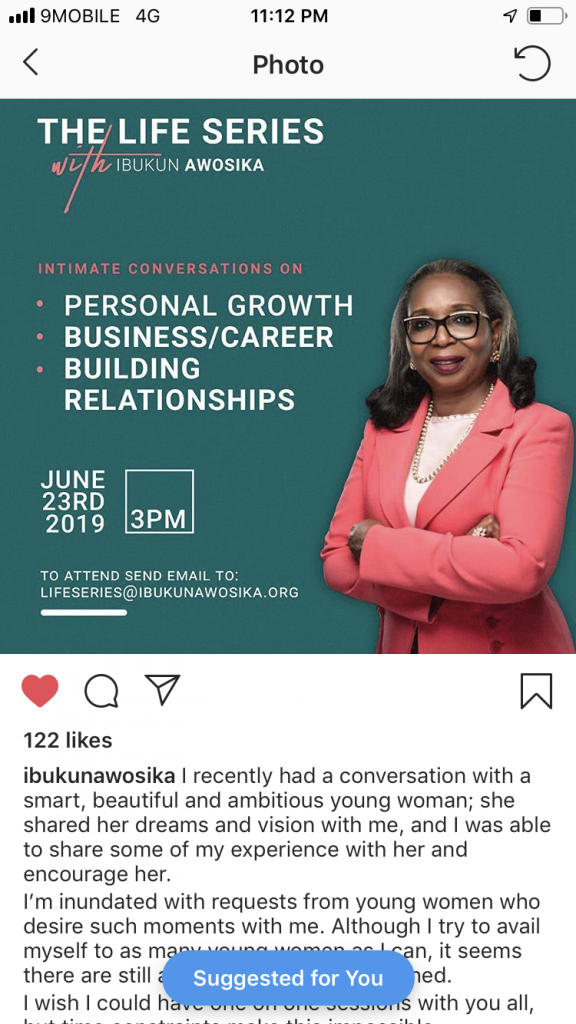 Whooooooosssssh!!!!!! Let me just use this opportunity to remind you that your dreams are not just for you. Your desire to become should not just be for your own pocket – our destinies and journeys are interlinked and each of us must play our parts to ensure we don't shortchange each other. What dream are you still sleeping on? What gifts/talents are you sitting on? What are you holding yourself back from doing? Get up and get moving NOW! I (and all the people whose destinies are tied to yours) need you to do your thing so that we can rise and jollof together, abeg!
Remember to be a good ambassador wherever you find yourself – either in an airplane toilet or in a meeting with your role model – we are all counting on you!
Cheers to our rising and becoming!
Hugs,
Kemi

(Visited 269 times, 1 visits today)