*long post alert*
Hi guys! Thanks for the overwhelming response to my last post – WOW! I looked at the number of views and I was just humbled. Thank you for making vulnerability easier and for sharing your own stories of growth in the comments section. Another BIG FAT THANK YOU for all the birthday wishes, prayers, calls and messages. God bless you.
*long emotional post alert*
Hmm, on to this post. I won't lie, I am really struggling to put my thoughts together. I had been so excited to share about my trip to New York (and to the U.K right after) as I mentioned in my last post. However, while on this trip, I got some super painful news about the passing away of my beloved cousin/big sister who I actually saw on this trip and that definitely changed everything.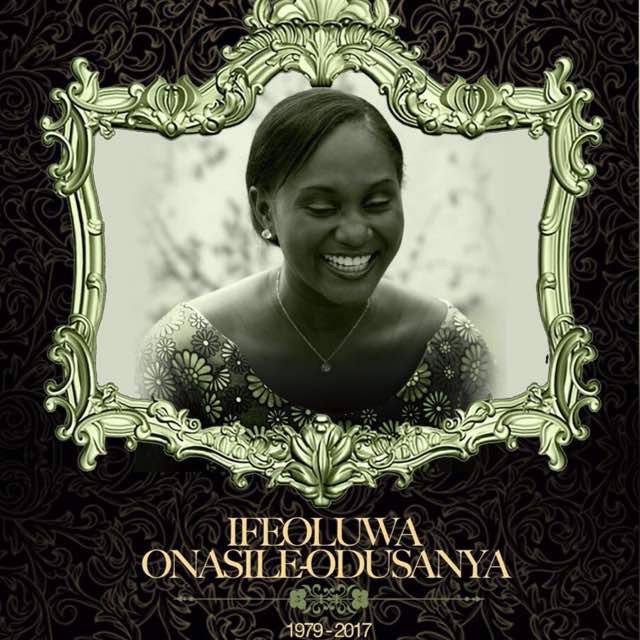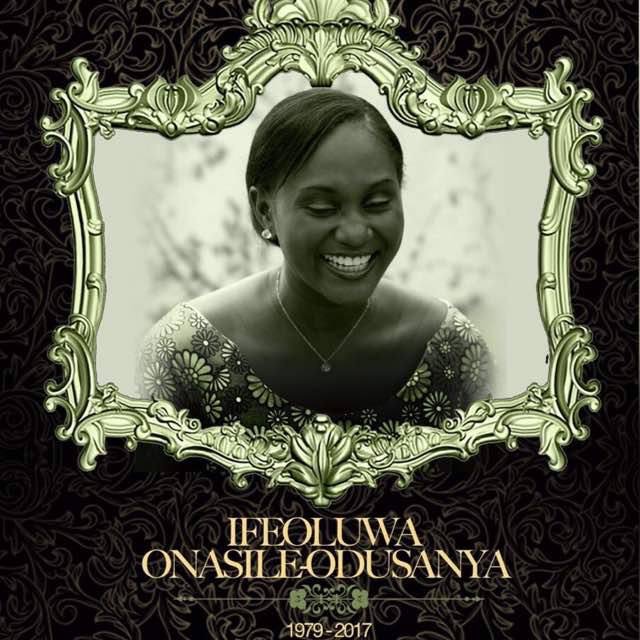 You know, before this time, I had never lost a very close relative/friend/loved one (Father Lord, I thank You again for the gift of life for me and all my loved ones). Apart from my grandparents, I have never really lost anyone close to me, so this one hit HARD. I think what made it even harder was that I had seen her just 9 days before she passed on. In fact, her last Instagram post was the picture we took where she was thanking me for surprising her and making her year.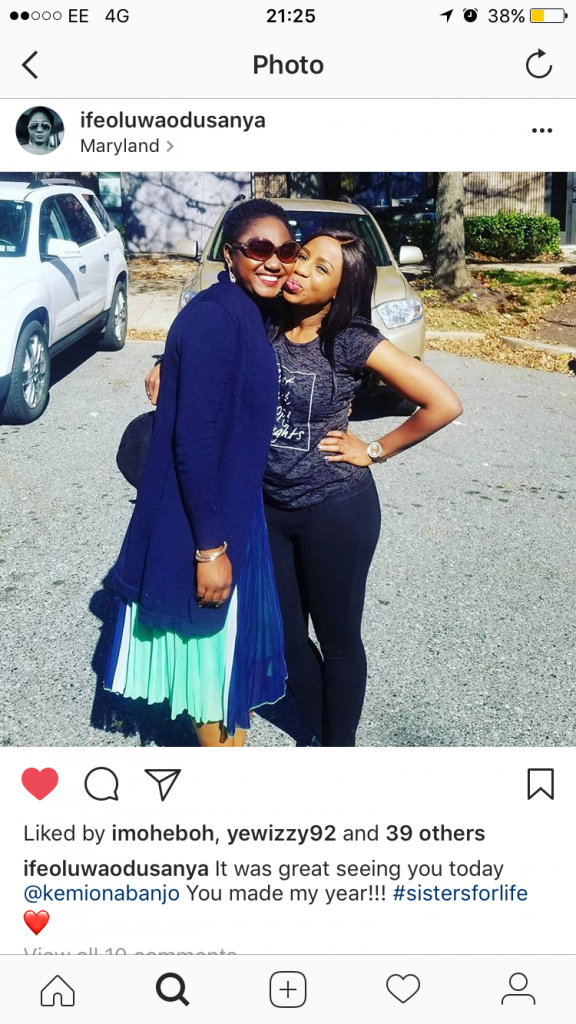 As you can see from the picture, she was in perfect health, all smiles and PERFECT! So imagine my shock when I got that WhatsApp call while at a train station in London. I did not know when I crumbled to the floor and wept. I just sat there on the floor and cried and cried and cried and cried until my chest could not take it anymore.
After sitting on the floor for a while and getting only a few weird stares (London people know how to mind their business, lol), my bum started aching and I realized I needed to go home. By this time, I was aware enough to know that I had lost my sense of coordination and could not trust that I would remember the correct train stop, so I just gave myself some brain as we say in Nigerian parlance, temporarily forgot about the British Pound to Nigerian Naira exchange rate and ordered an Uber. And for the rest of the trip, I kept taking Uber rides because I was just drained and did not have the energy for London's 'change train line thrice, switch buses twice and walk for 10minutes' way of life just to get to one destination.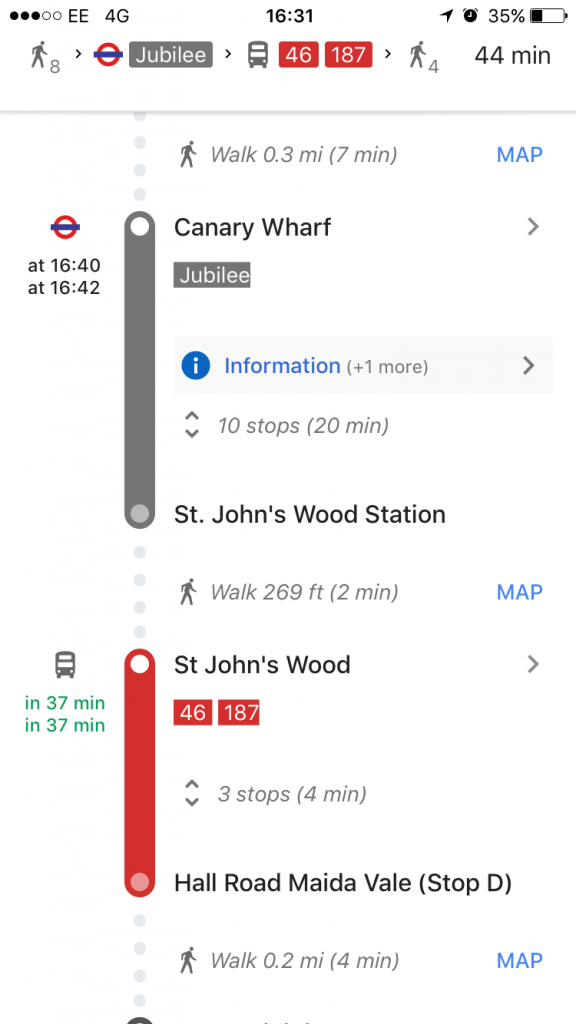 I had some grand plans for the rest of the trip, but I was too broken to execute. I was mentally planning a birthday photoshoot, some shopping for the shoot, some exotic dinner, visit a few people, see a play at the West End, blah blah blah but everything (except food) just seemed bland and bleh. I was not in the mood for anything – I just wanted to lie in bed, eat and cry all day.
But God gave strength!  
Once I got back to Nigeria, I went straight into admin mode and started organizing stuff. I wrote the biography, collated tributes, attended to guests at the house, formed as much activity as possible, and kind of put off the reality of it all until the day of the burial. And then I WEPT again.
But God gave even more strength!! 
My cousin 'Ofe' (our pet name for Ifeoluwa Onasile-Odusanya) lived a rich, full and victorious 38 years. We shared a room for about 3 years before she relocated to the U.S. to be with her lover-husband (I usually referred to him as Uncle Honey). I was even her maid of honor at her wedding. We had so many dance parties in our room and when we started laughing about something, it was a riot! She was so full of life! Ofe was also the one who forced me to start wearing more color (I cannot explain my love for black and Mama Kemi does not understand it either) – after harassing me endlessly, she started buying me colored brooches just to help my matter, lol.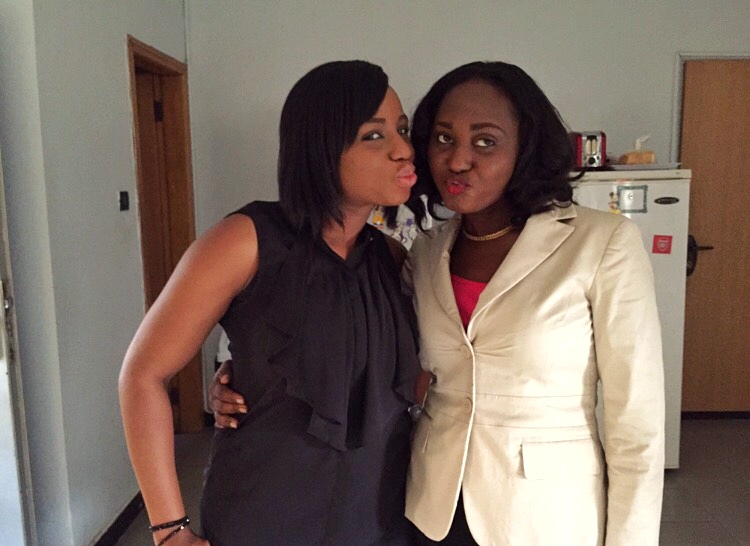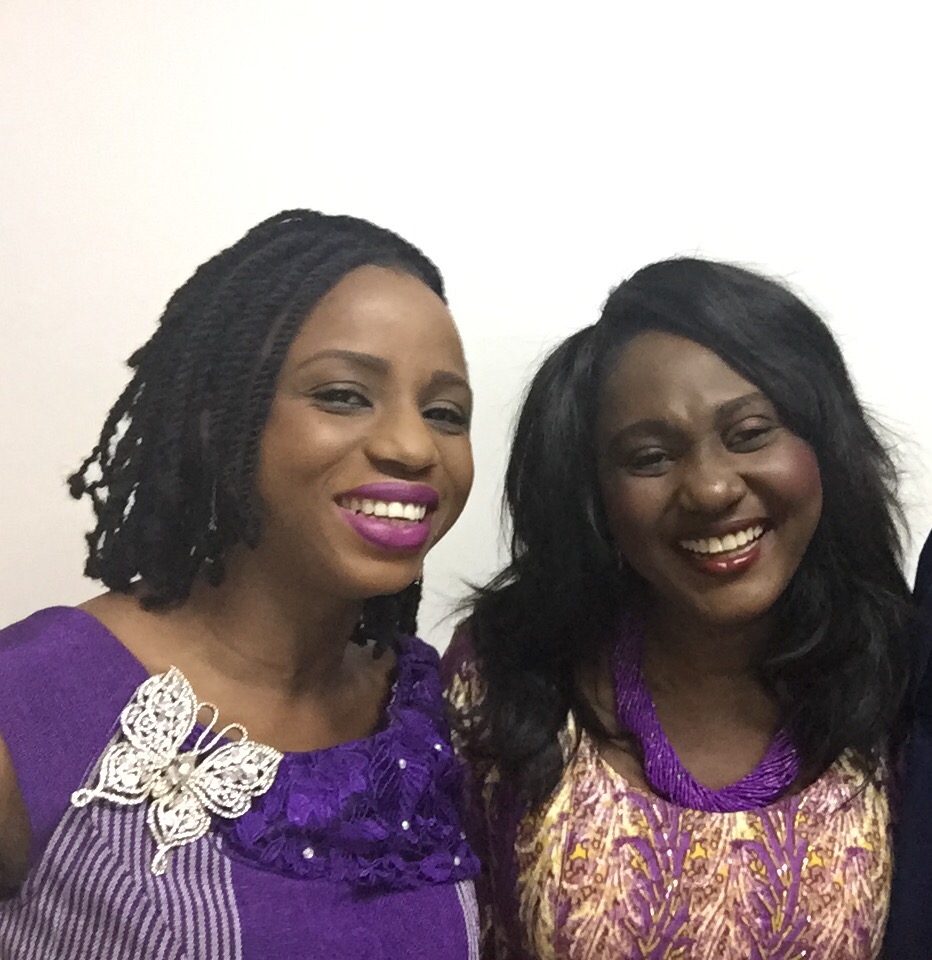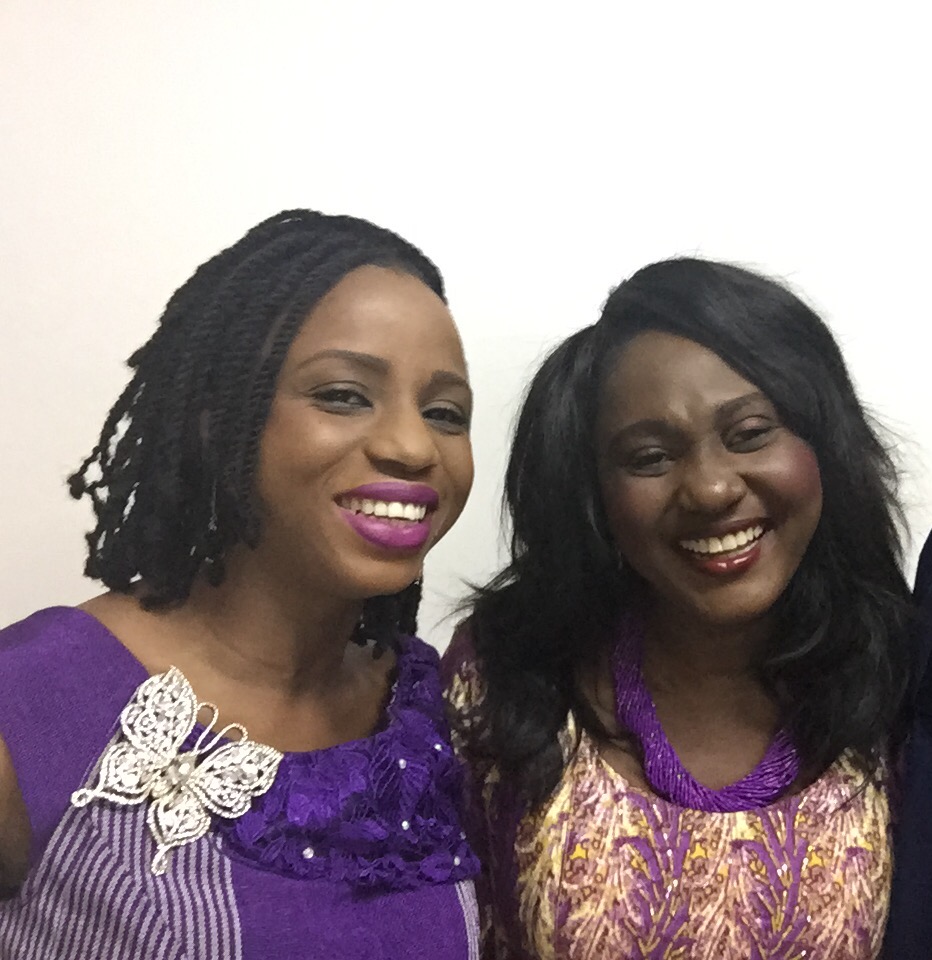 And because I know Ofe would have wanted me to do this, I will share some of the lessons I have learnt over the past couple of weeks, from my trip and the time since she relocated to heaven.
+ Giving is the joy of life: As I collated Ofe's tributes (all 50+ of them), I fell in love with her all over again. The testimonies were the same – she was a giver, she was selfless, she was so generous and always went out of her way to give and give and give. She gave of her time, her love, her warmth, gifts, card, and so much more. She gave to family, friends and colleagues. She gave to the young and the old. She was a GIVER! Everyone in the house had something she had given to them – earrings, a bag, shoes, etc. I still have brooches, some shoes and a tunic she got from a medical trip to India. Like who goes to the hospital and buys something for you on their way back? It made me ask myself, 'Oluwakemi, how much of a giver are you?'  Do we only give to people who give us back in return?
How many lives are we really touching beyond our immediate family? How many people will thank God for your existence?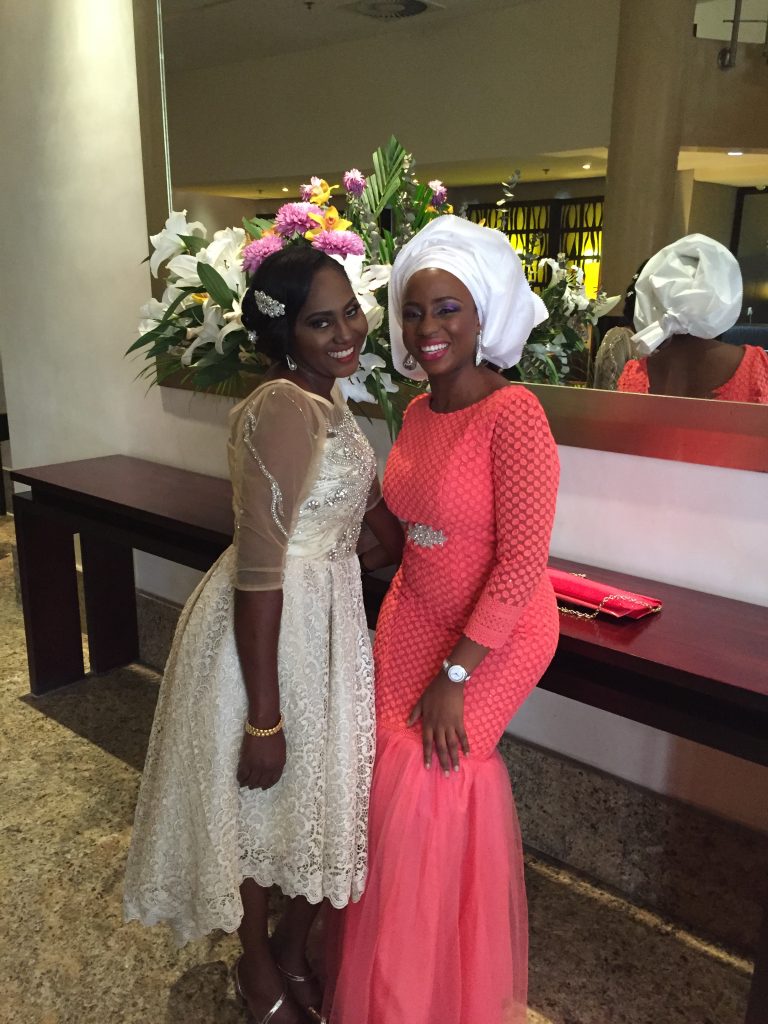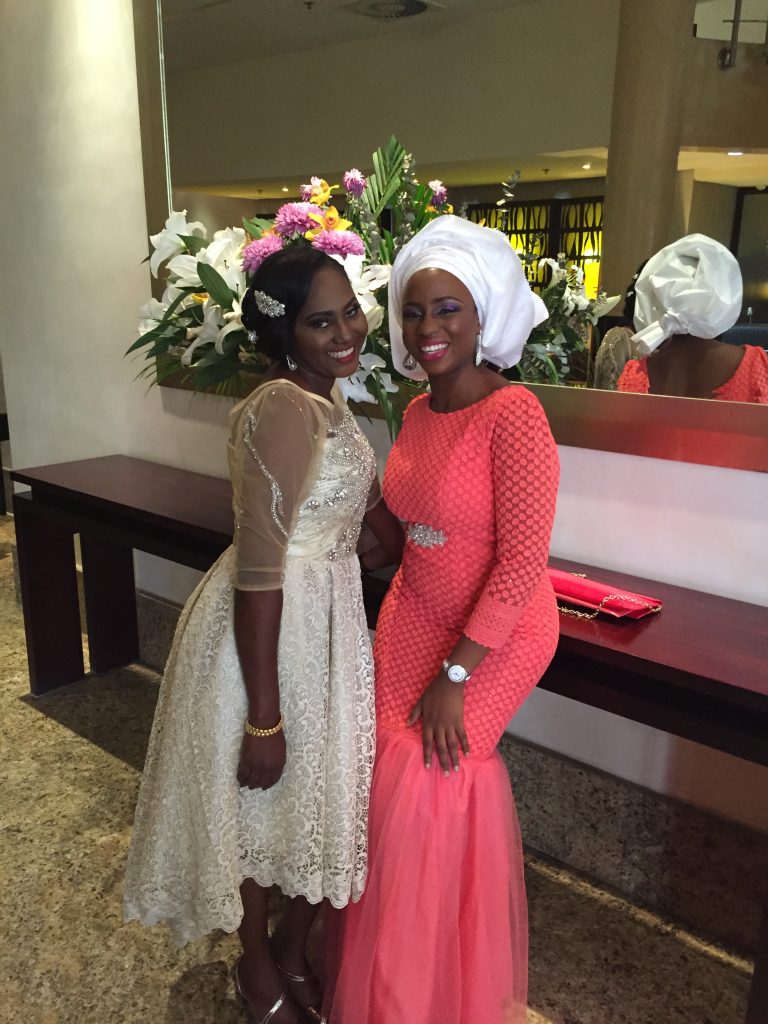 + Don't pass up on any opportunity to show/tell people you love them. My trip to see Ofe in Maryland was quite random and unplanned, but I told myself I could not possibly be 90 minutes away in D.C and not see her. The morning I went to see her, I got only 3 hours of sleep (I was actually finishing the last blogpost – putting pictures, etc), woke up  super early to drive to Maryland to hug her and get back to D.C in time to get my 1230 train back to New York. Sounds exhausting, right? It felt exhausting on that day but I definitely would not have it any other way now! Can you imagine how painful it would have been to know I was so close but too lazy to be the last relative from Nigeria that saw her? I would have wept blood! I probably would not have forgiven myself for a long time.
I literally had to drag her out of church (thankfully, she was not ministering in the choir that morning) to catch up quickly, take photos in the car park, smother her with kisses, and promise that I would be back to visit her properly. She was soooooo surprised and just kept shouting, 'Kemi, you this child and all your waka waka. Is this you I am seeing just like that?' Well, this is one waka waka I am most grateful for!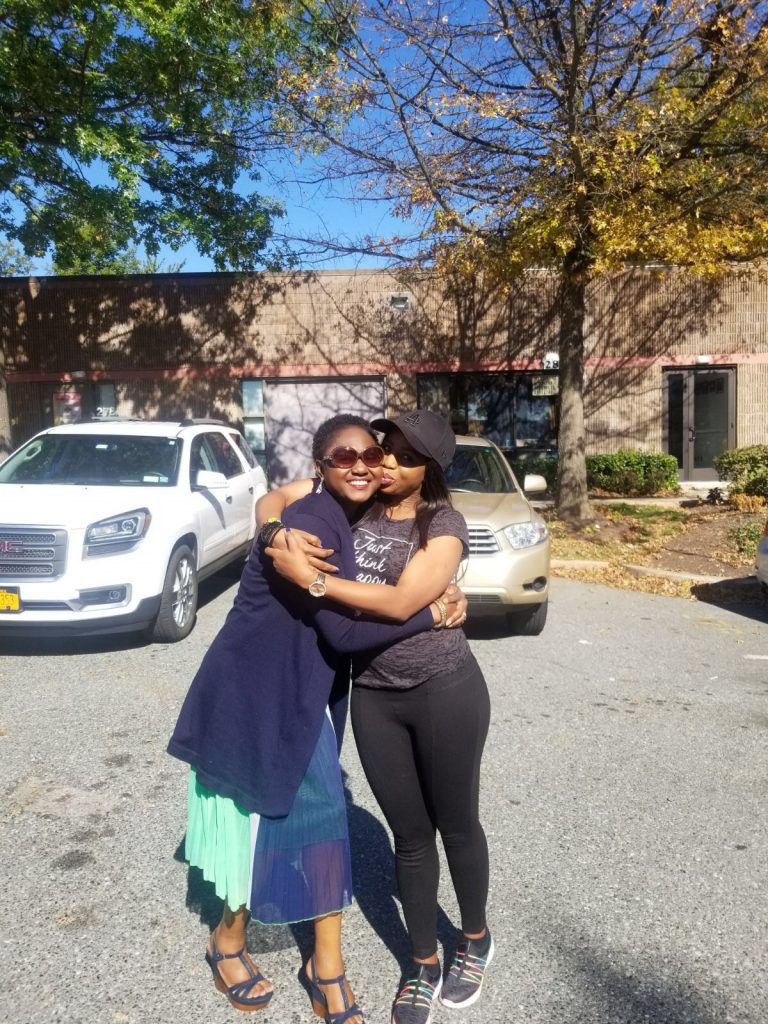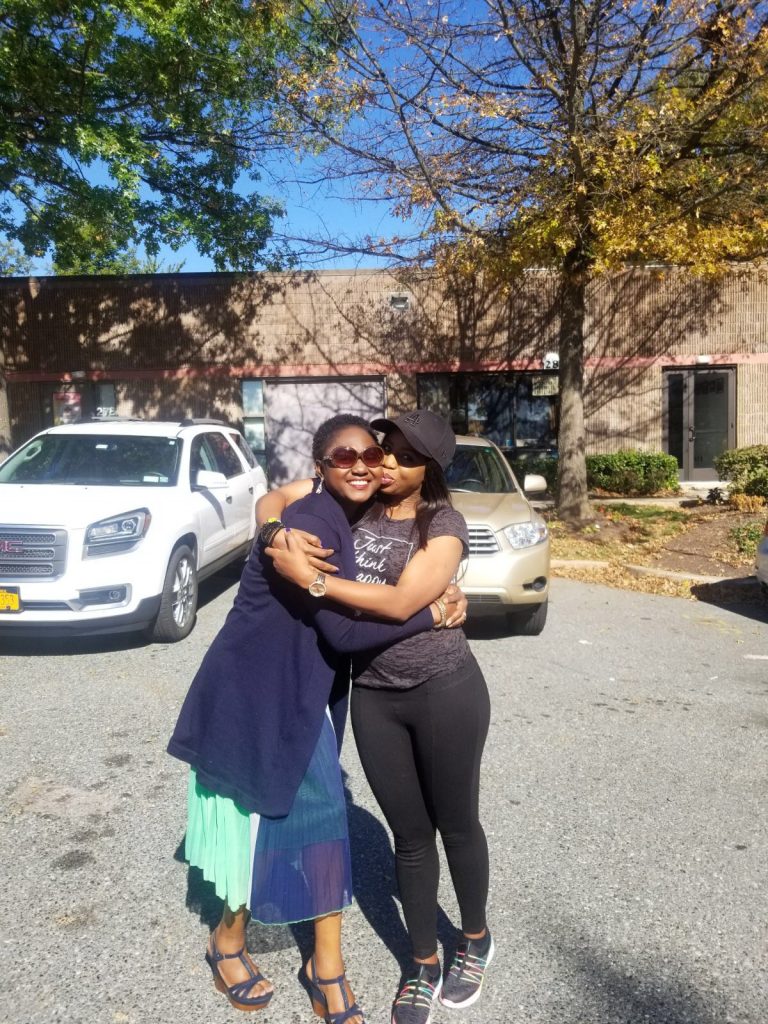 Sometimes it will not be convenient, but do all you can, whenever you can, to let your loved ones know just how much you love them. Seize the moment to show love, or as the fancier ones amongst us say, "Carpe Diem, no matter how short. The 15mins I spent with Ofe in the parking lot that Sunday morning are priceless.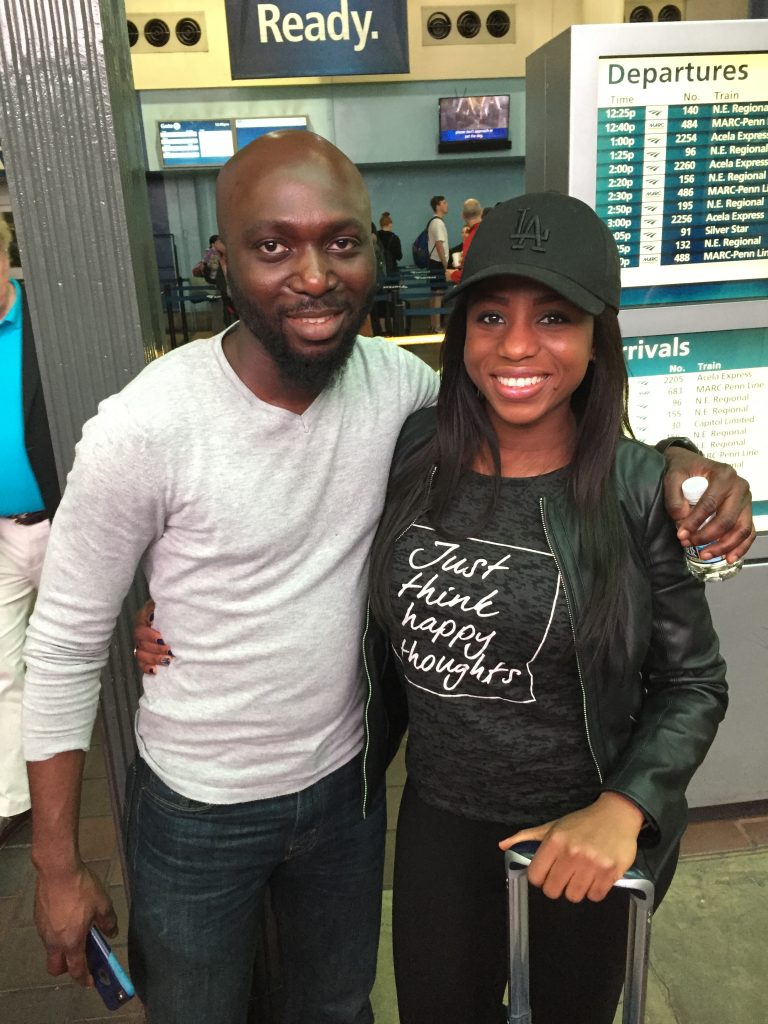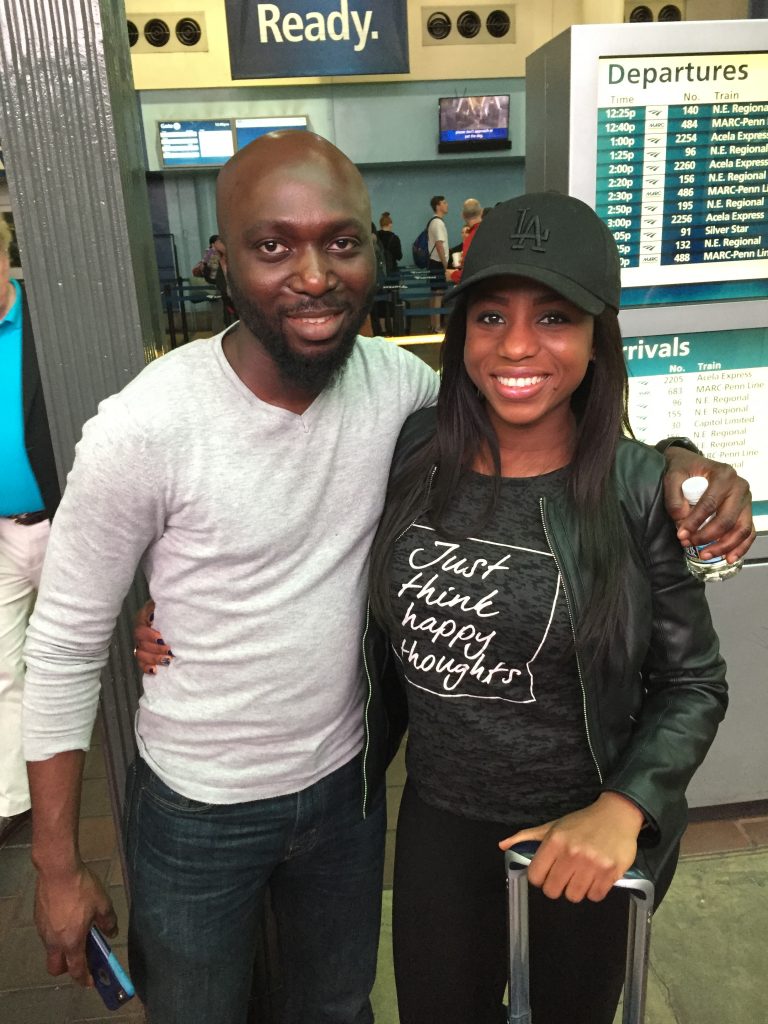 + At the end of the day, everyone in Nigeria is your family friend a.k.a we are all 1-2 degrees of separation apart. I cannot count the number of my friends/acquaintances that DM'd me after I put up Ofe's picture on IG & Whatsapp, telling me they knew her. From the various churches she attended, her secondary school, her university, some choir somewhere, etc.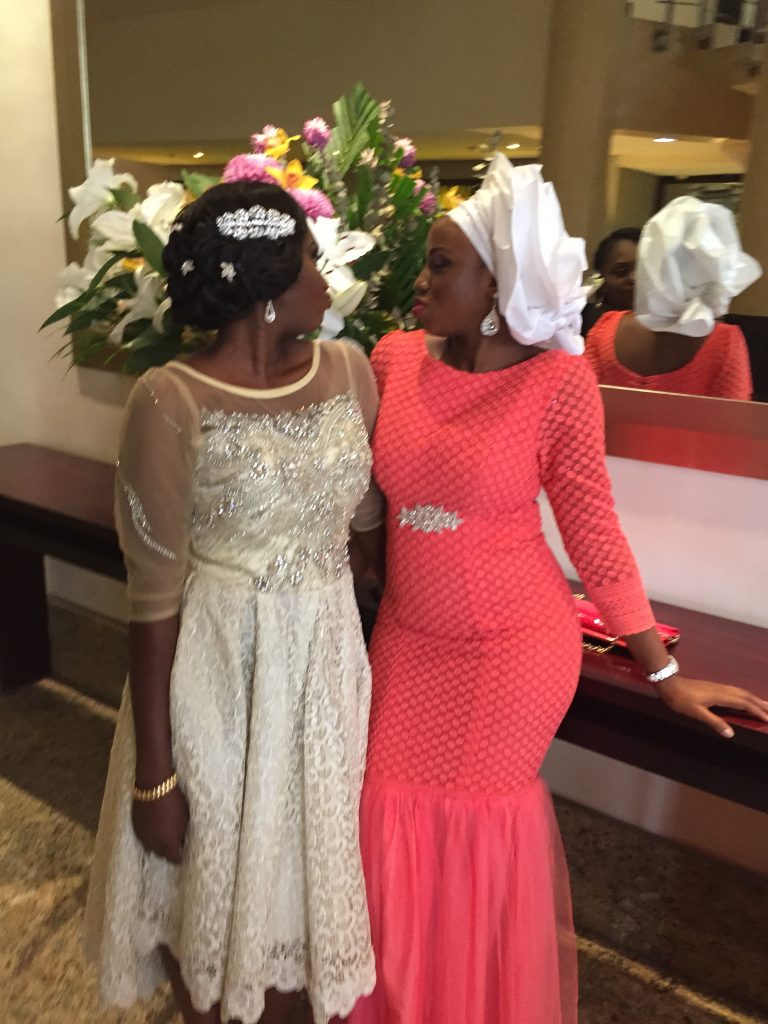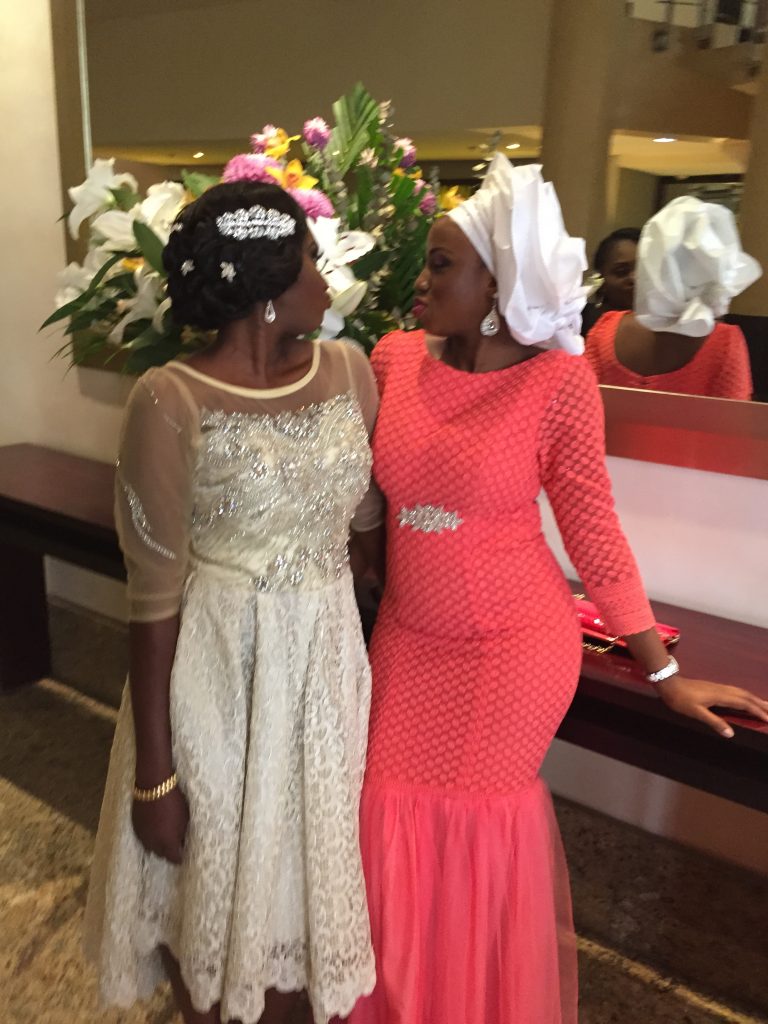 I even went to see a friend of mine and his family before heading back to Nigeria and in the middle of consoling me, he went to IG to see the picture and screamed, 'Oh my goodness, Ife is my sister from church in Abuja!' Apparently, they were in the same department back then and were quite close. I'm like 'UHN!!". Some folks in my fitness group also knew her from church in Maryland.  And the testimonies about her are all consistently the same!
I have told you before, the world is shrinking! Someone cannot afford to be badly behaved in this world o!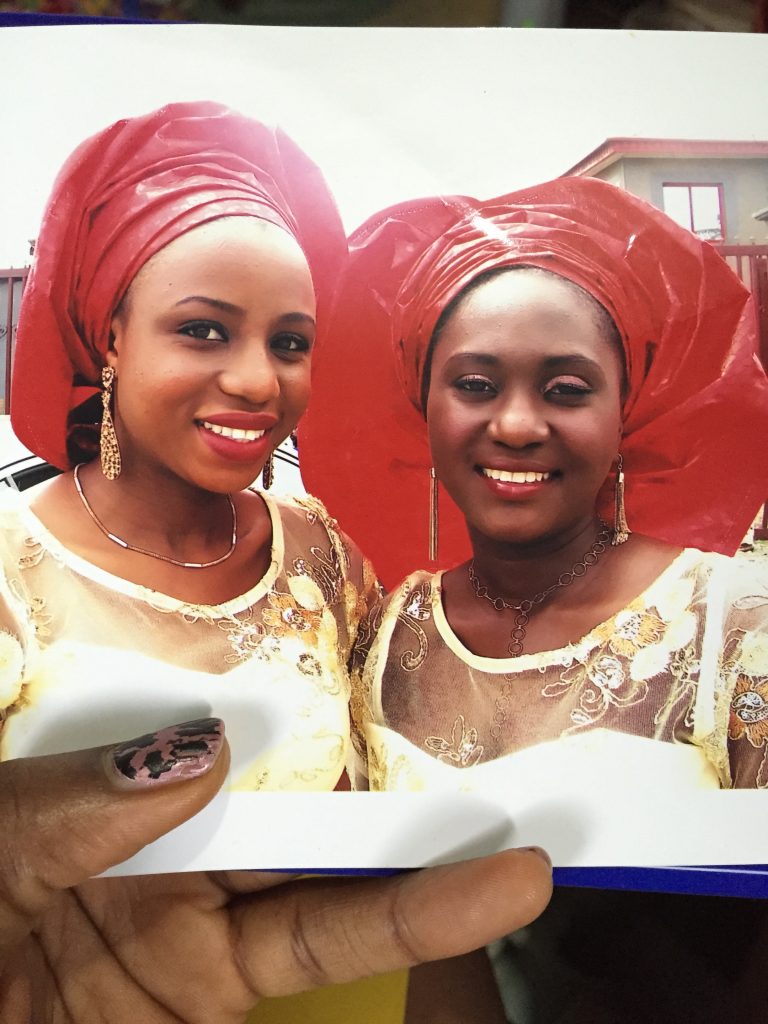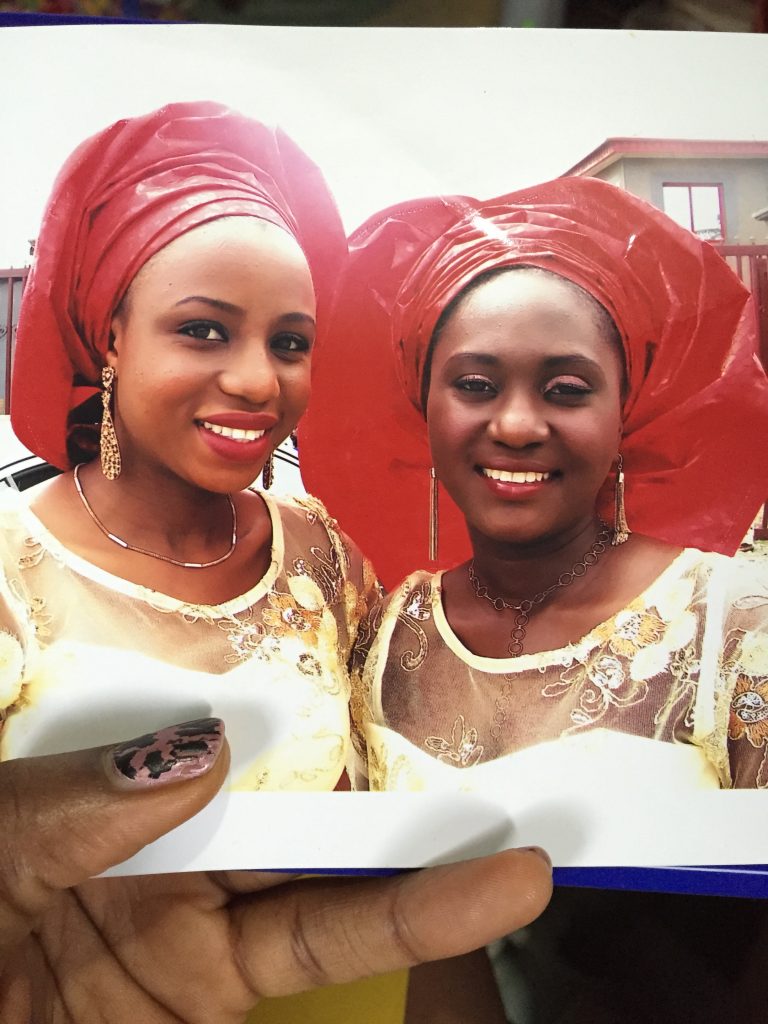 + Don't take yourself too seriously, find ways to make yourself laugh. On this trip, there were a few moments where I cracked myself up big time!
Trying to shoot another music video for Jay-Z and Alicia Keys' Empire State of Mind at the top of the Empire State Building was hilarious! My music video director (Jennifer of Life) was playing the song via her airpods and somehow both of us did not realize that the sound was not going to miraculously be heard in the video. Imagine how silly I looked just dancing to no music, lol.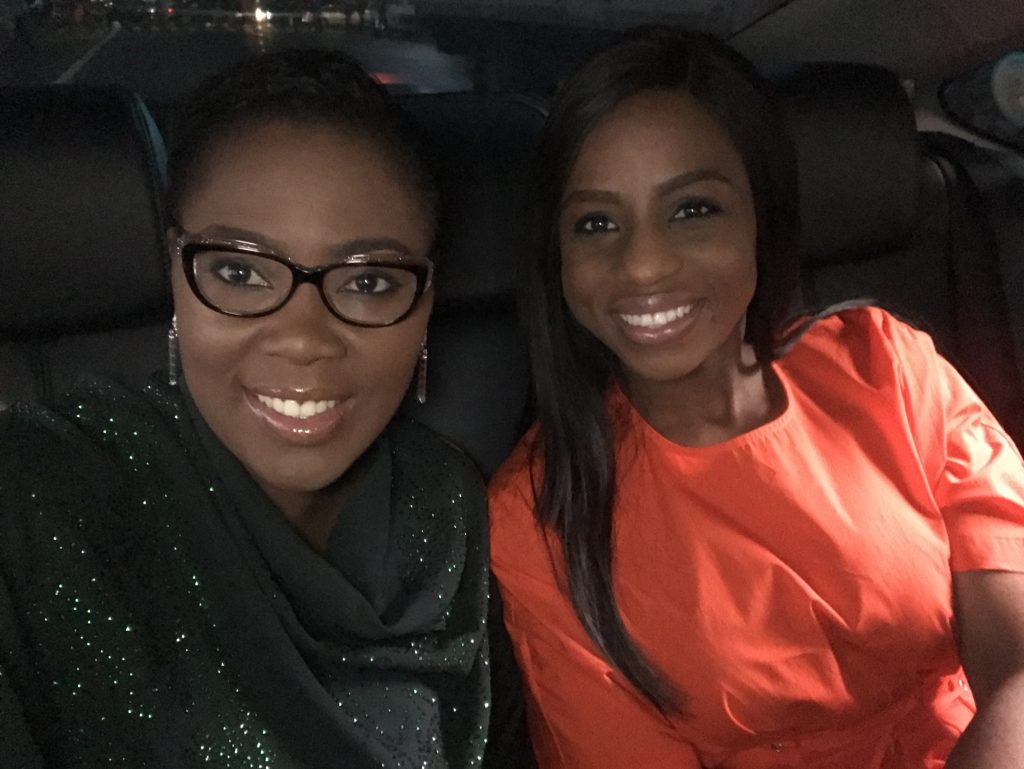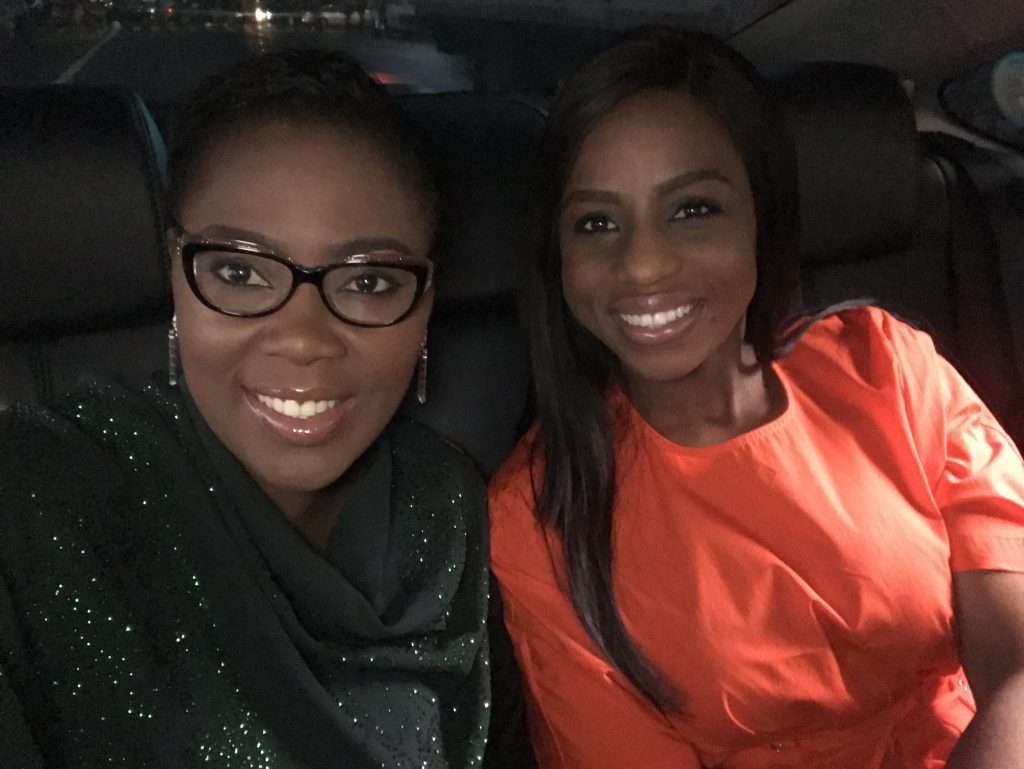 Music video or not, the views from the top of the Empire State Building were quite lovely.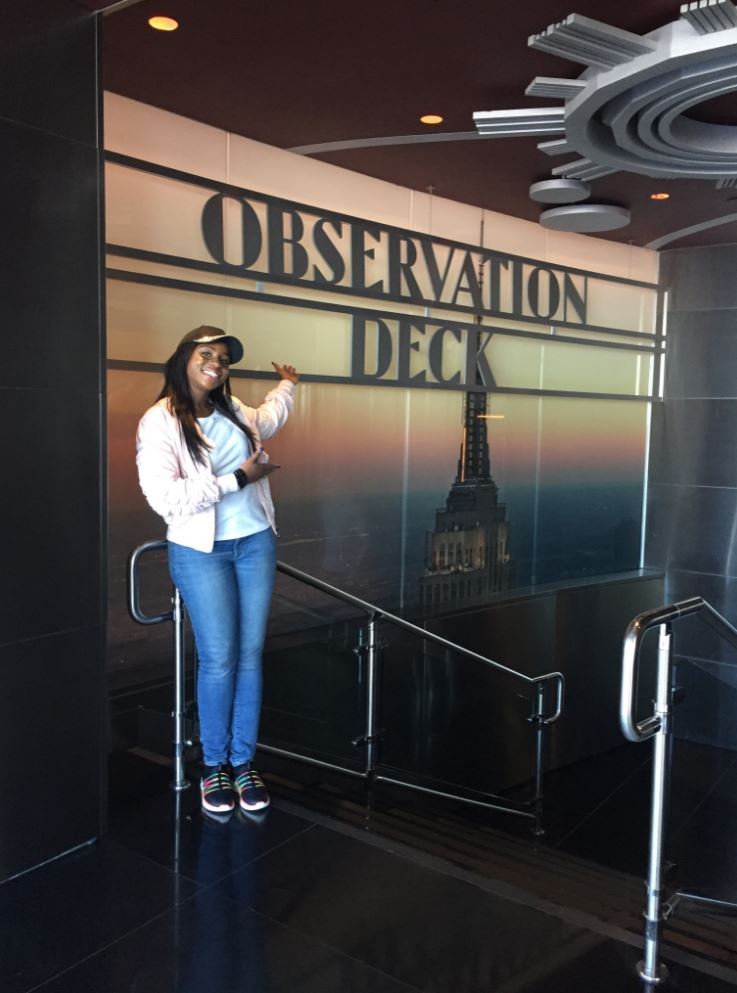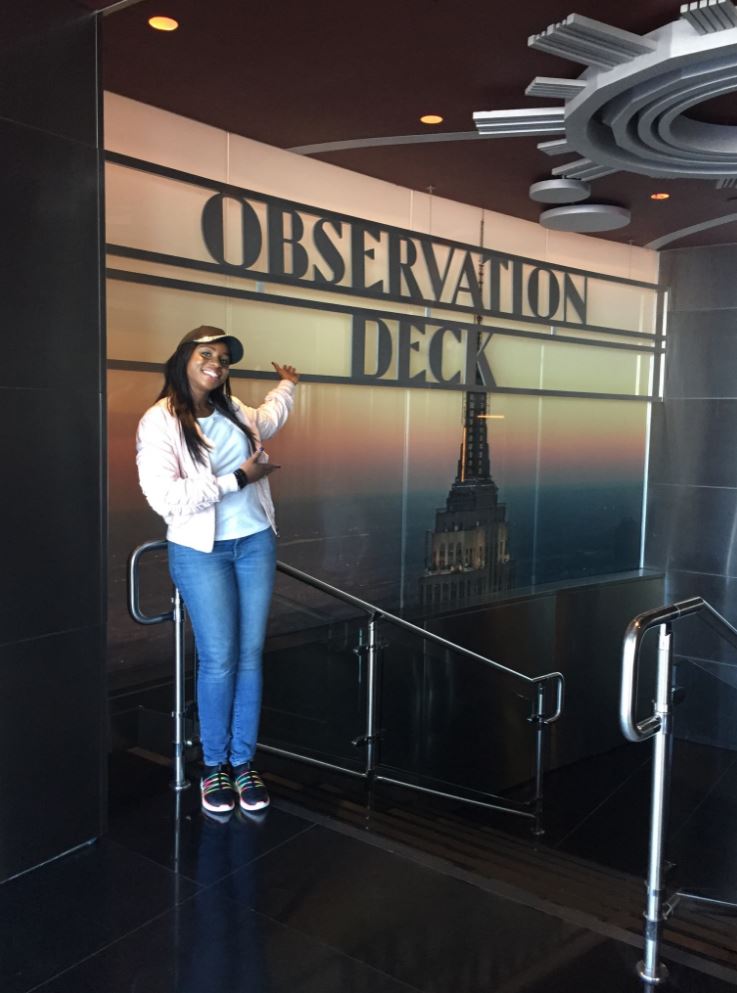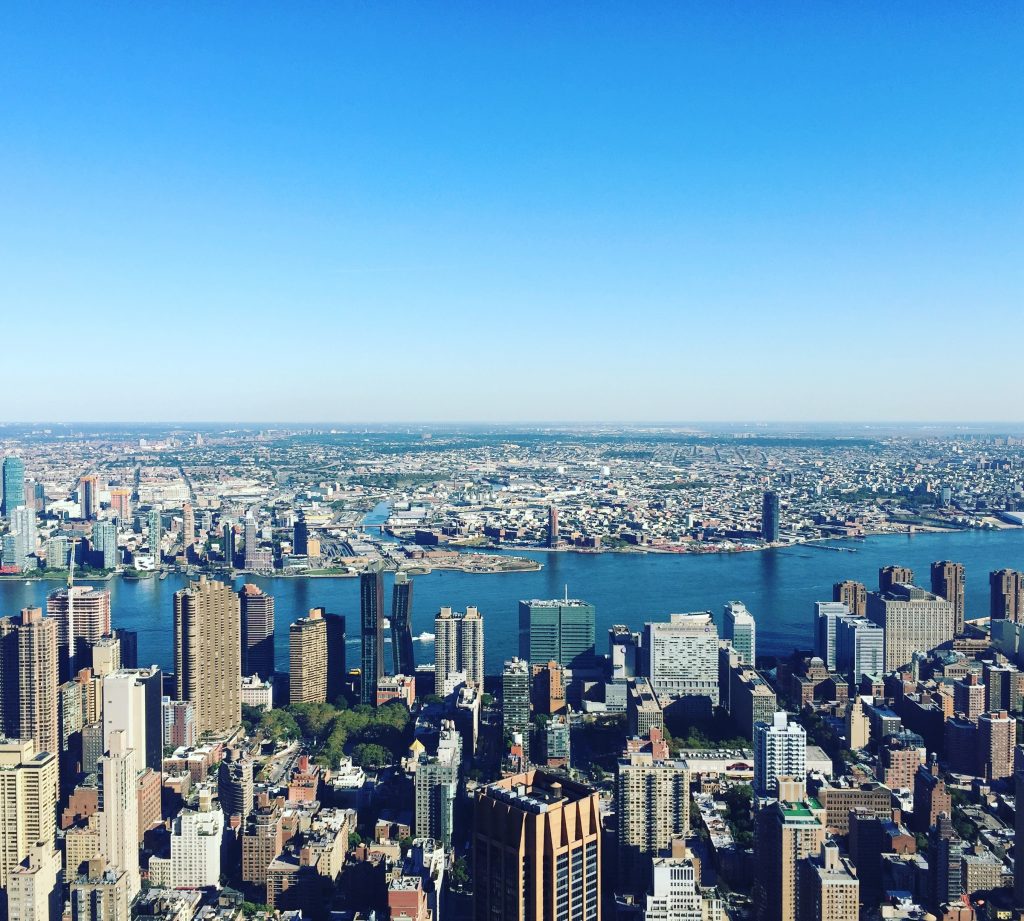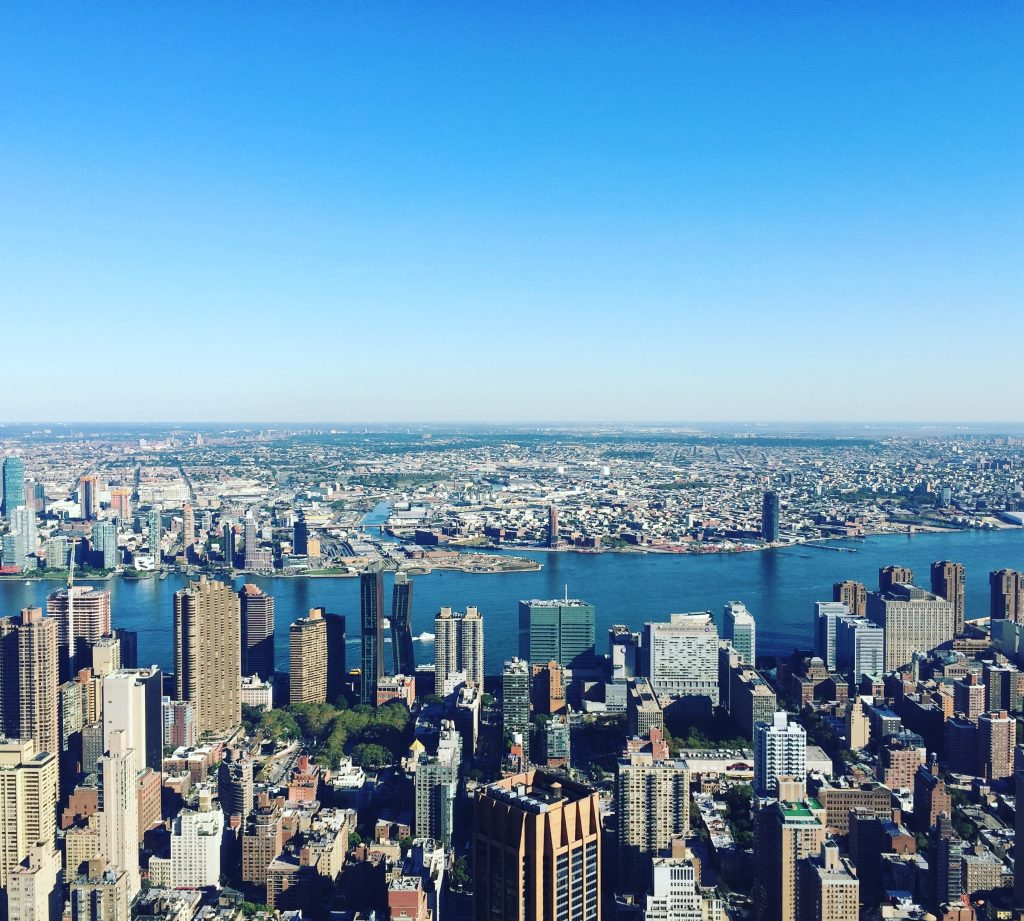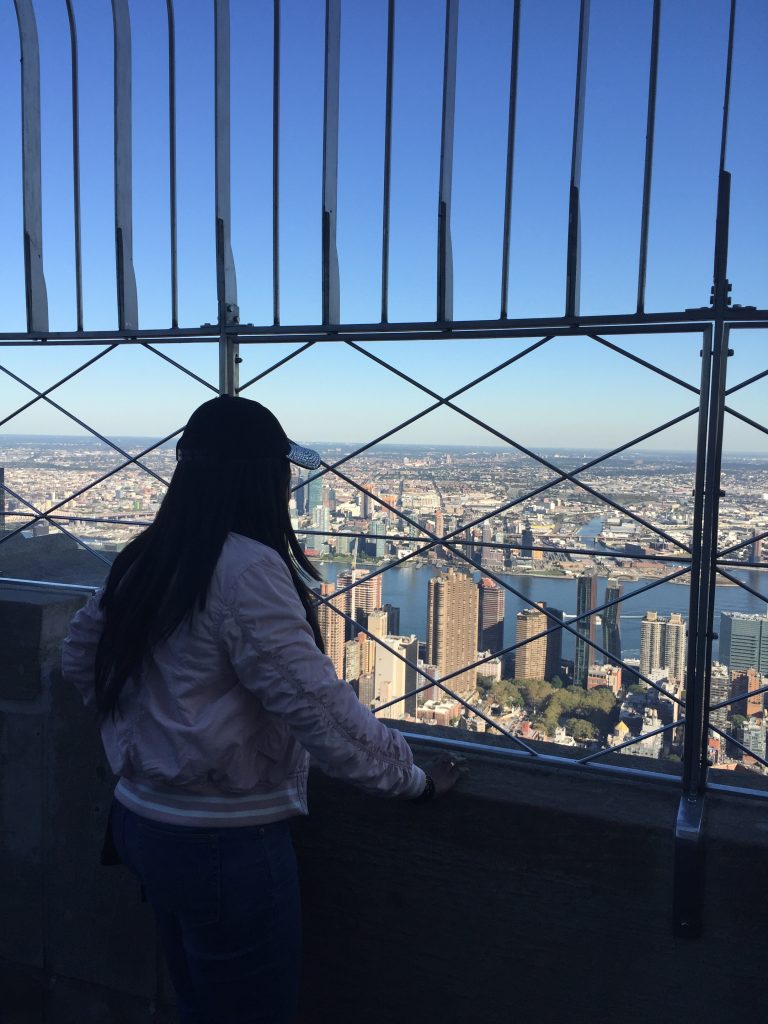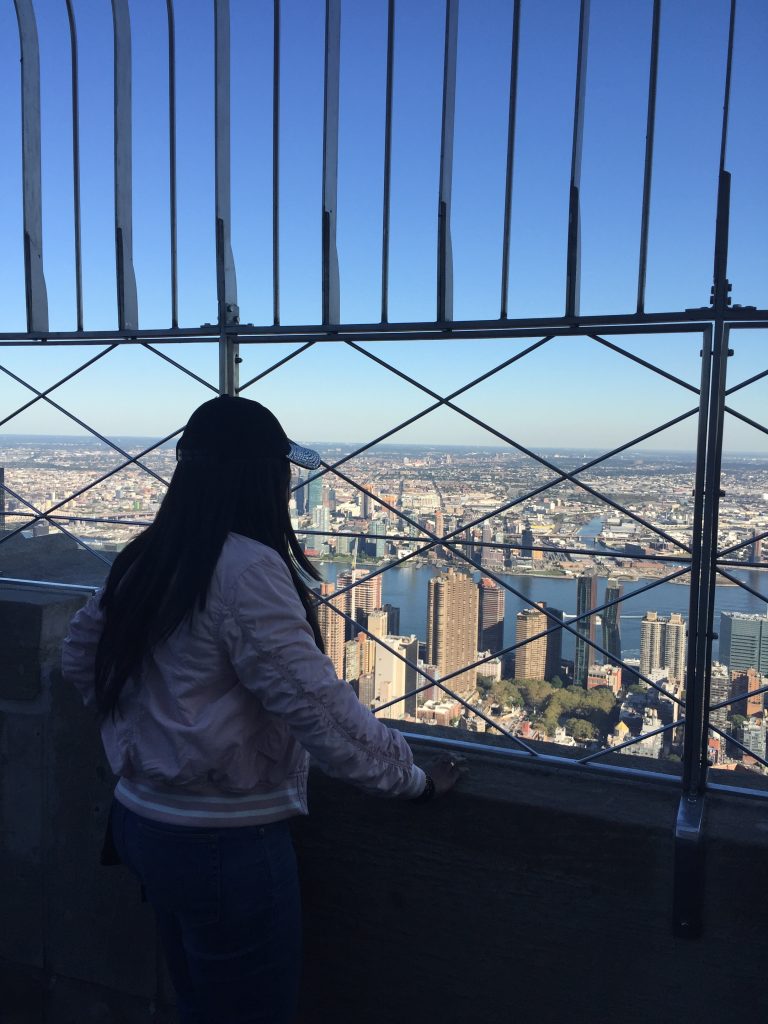 The worst has to be the wedding guest photo-shoot I did in Bradford. Hahahahahaha. I was attending the wedding ceremony of my study partner and buddy from business school, Yoel (aka Yo-Yo) in this quaint little town in the U.K; somewhere 3 hours away from London by train.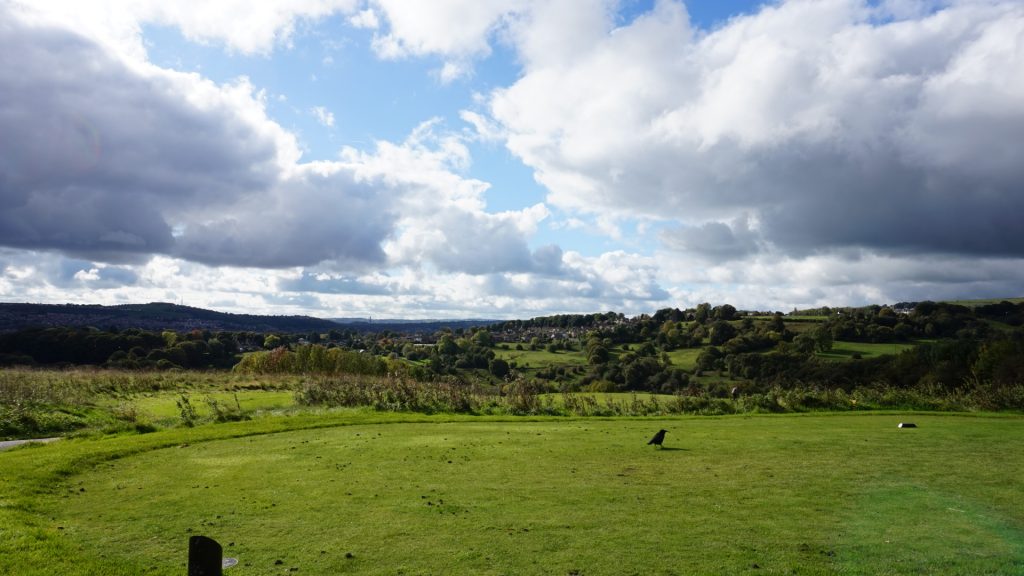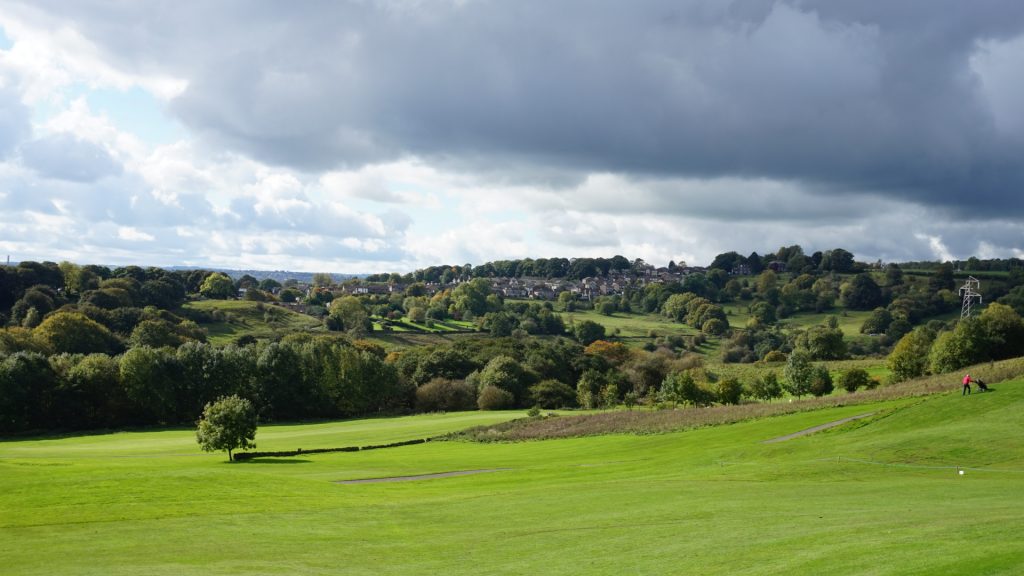 The ceremony was scheduled to start at 3pm and given that we were far from the city, there was not much to do. After working out, styling my hair and generally faffing around, I still had more than enough spare time before the ceremony started. So what did I do? I did a photoshoot similar to what they do for brides, lol. As I was taking the photos, I was laughing and shaking my head wondering how I even thought to do such a thing. Lol. Don't judge me guys, blame it on boredom, lol.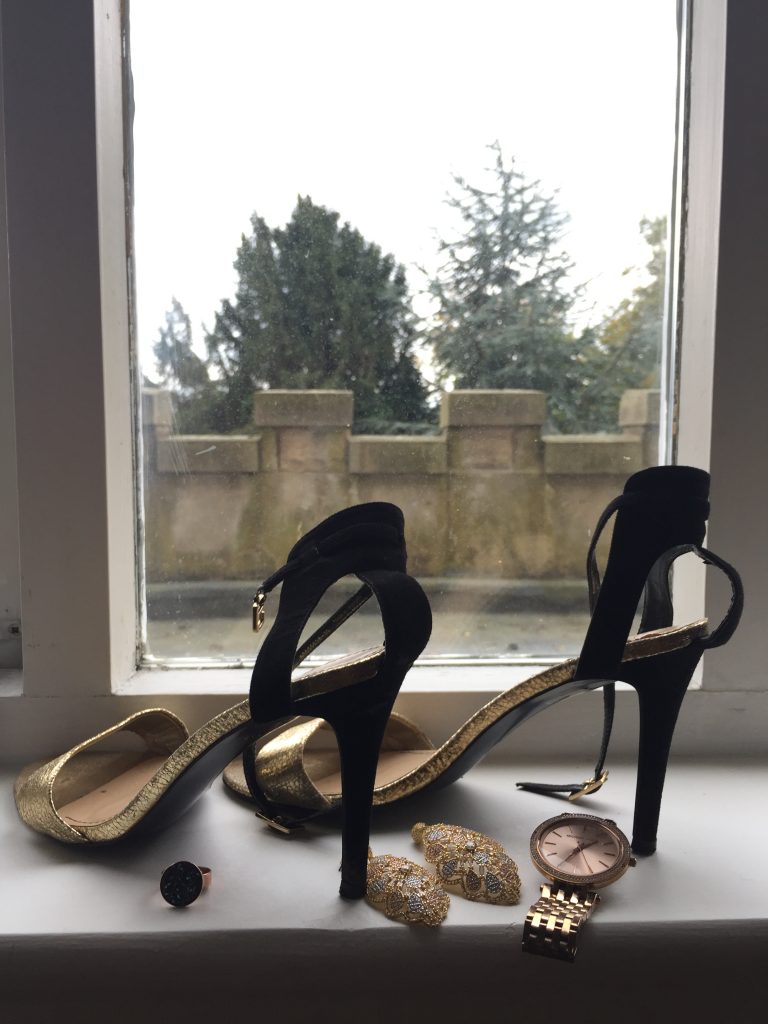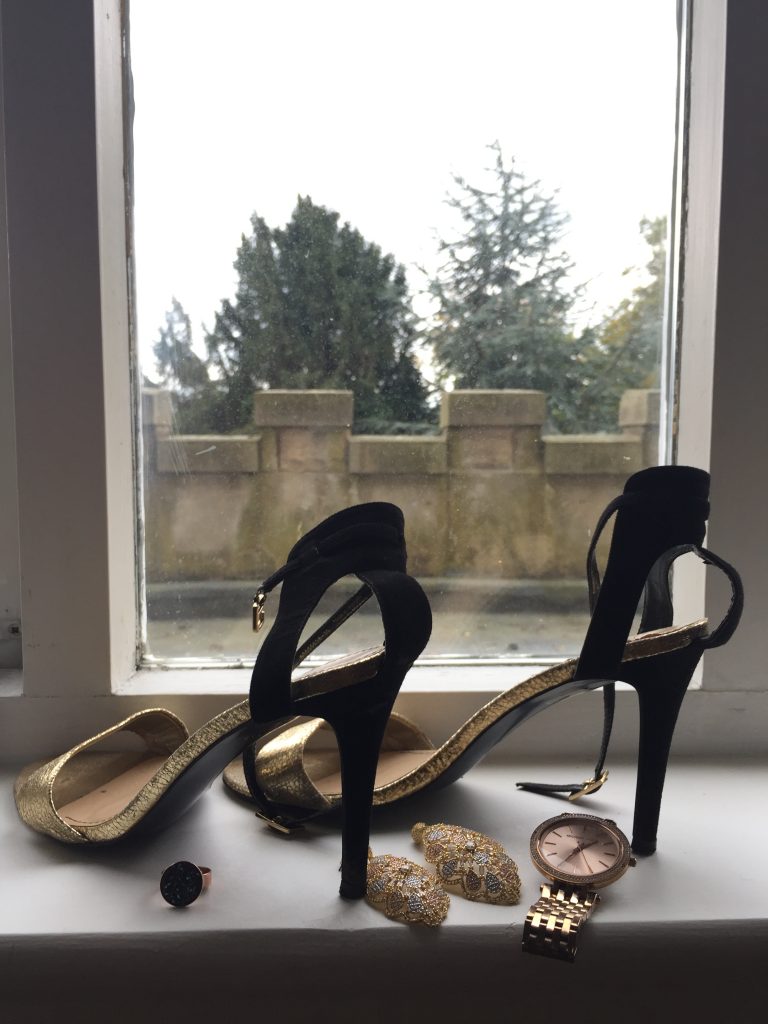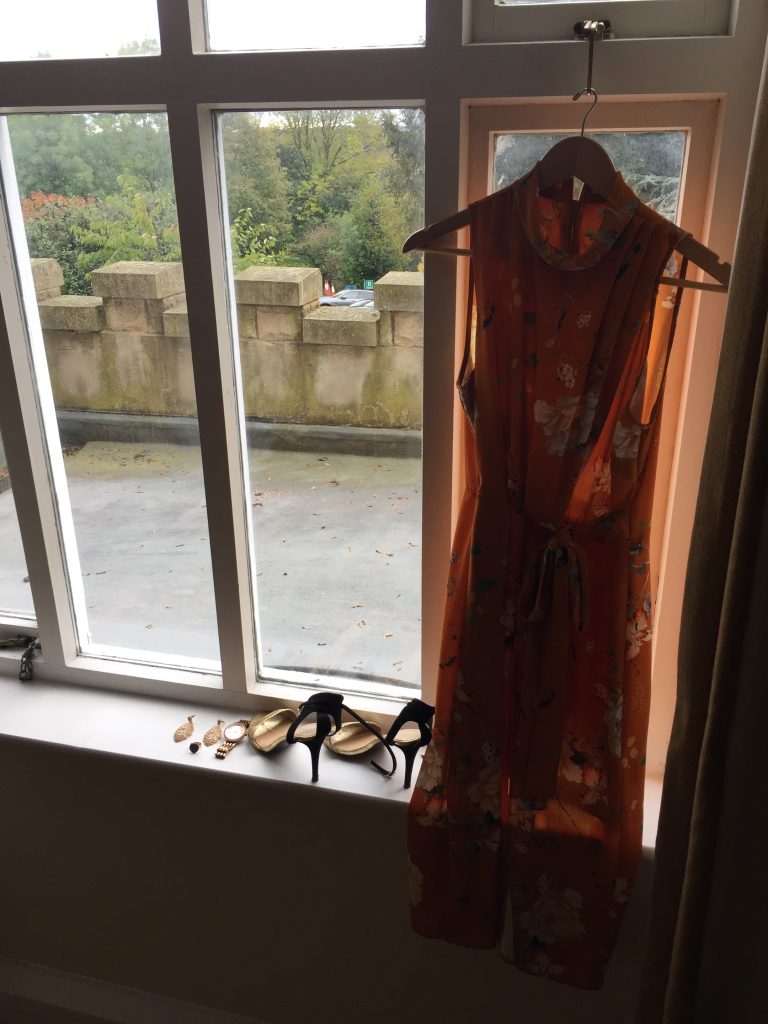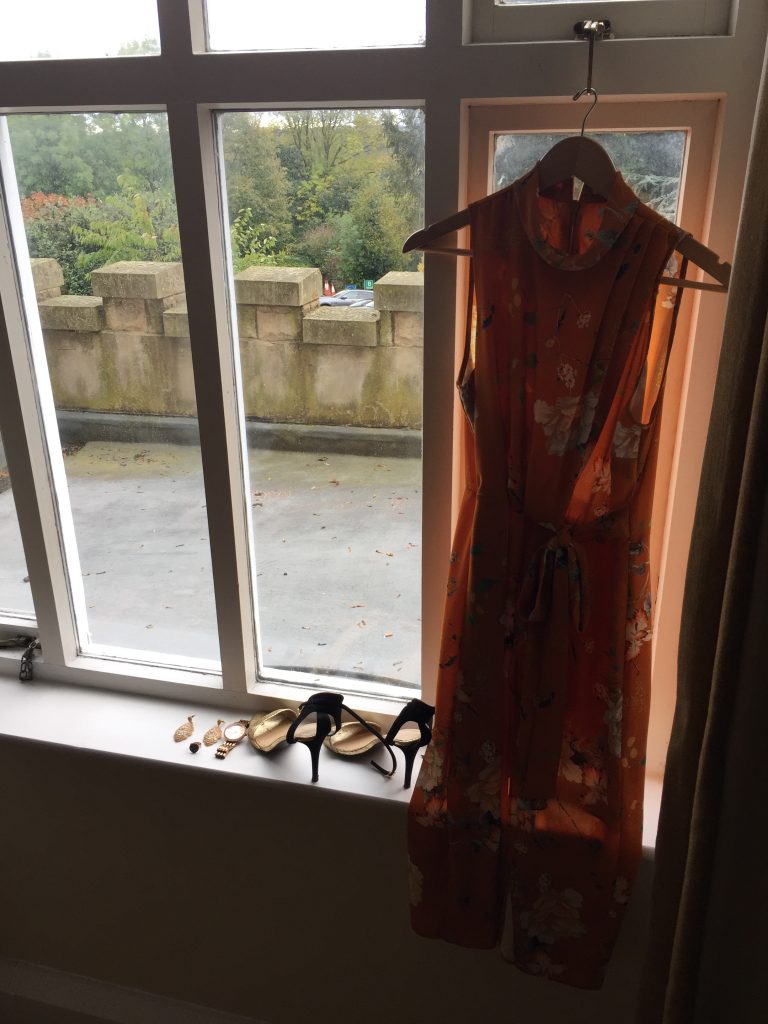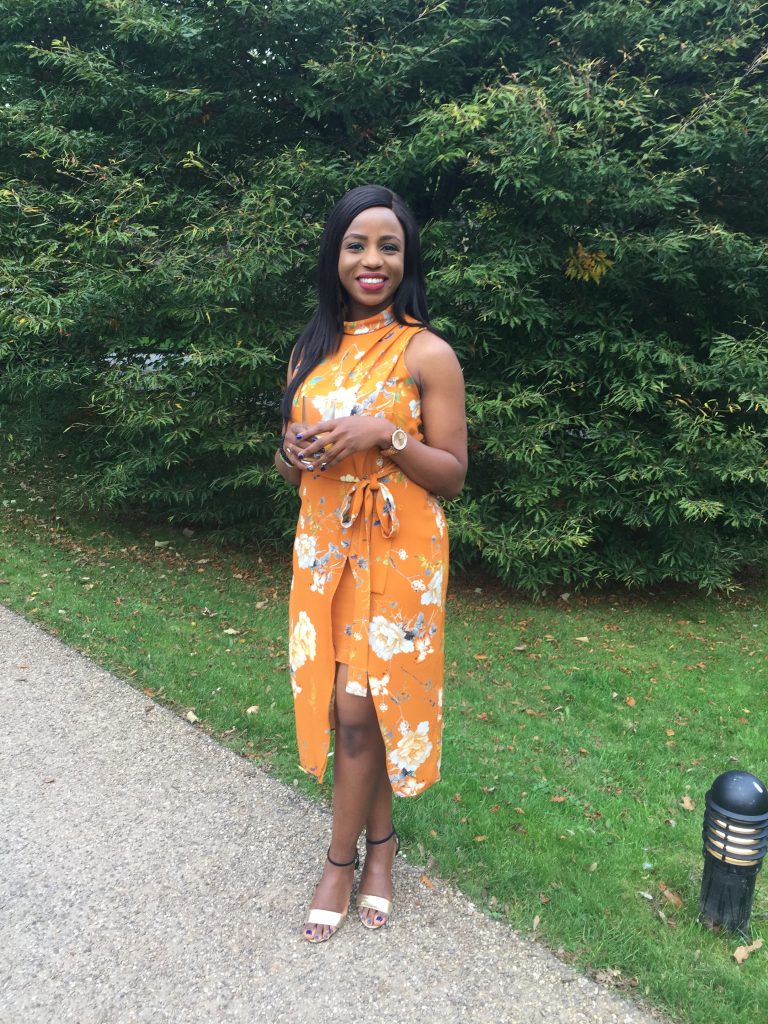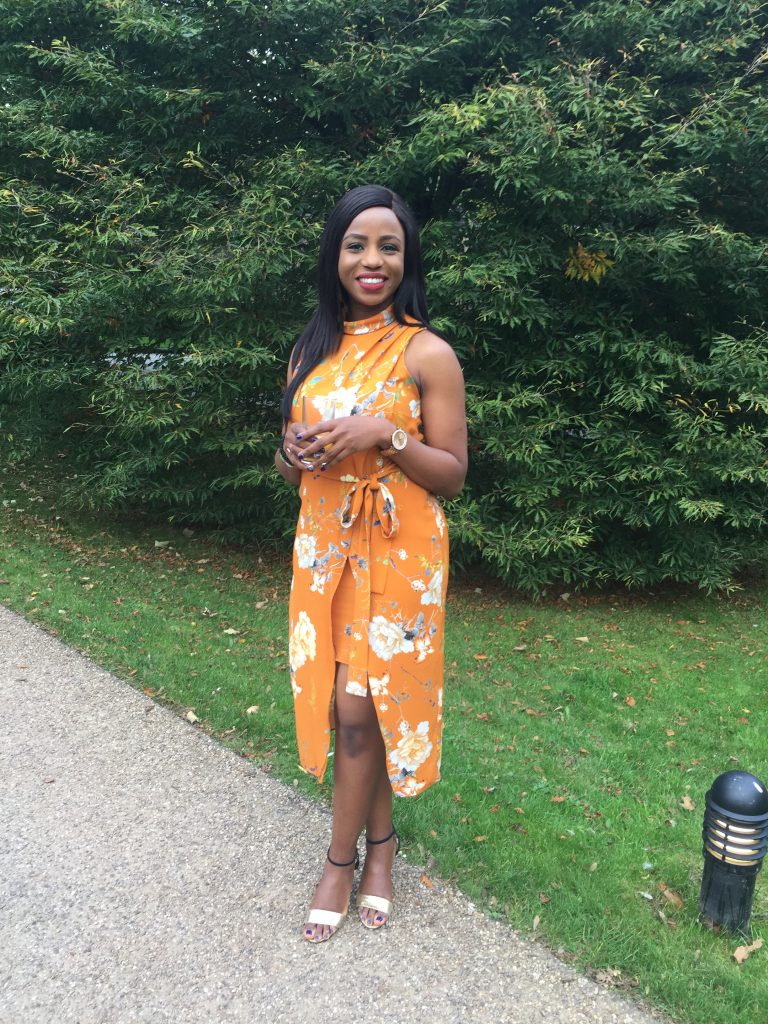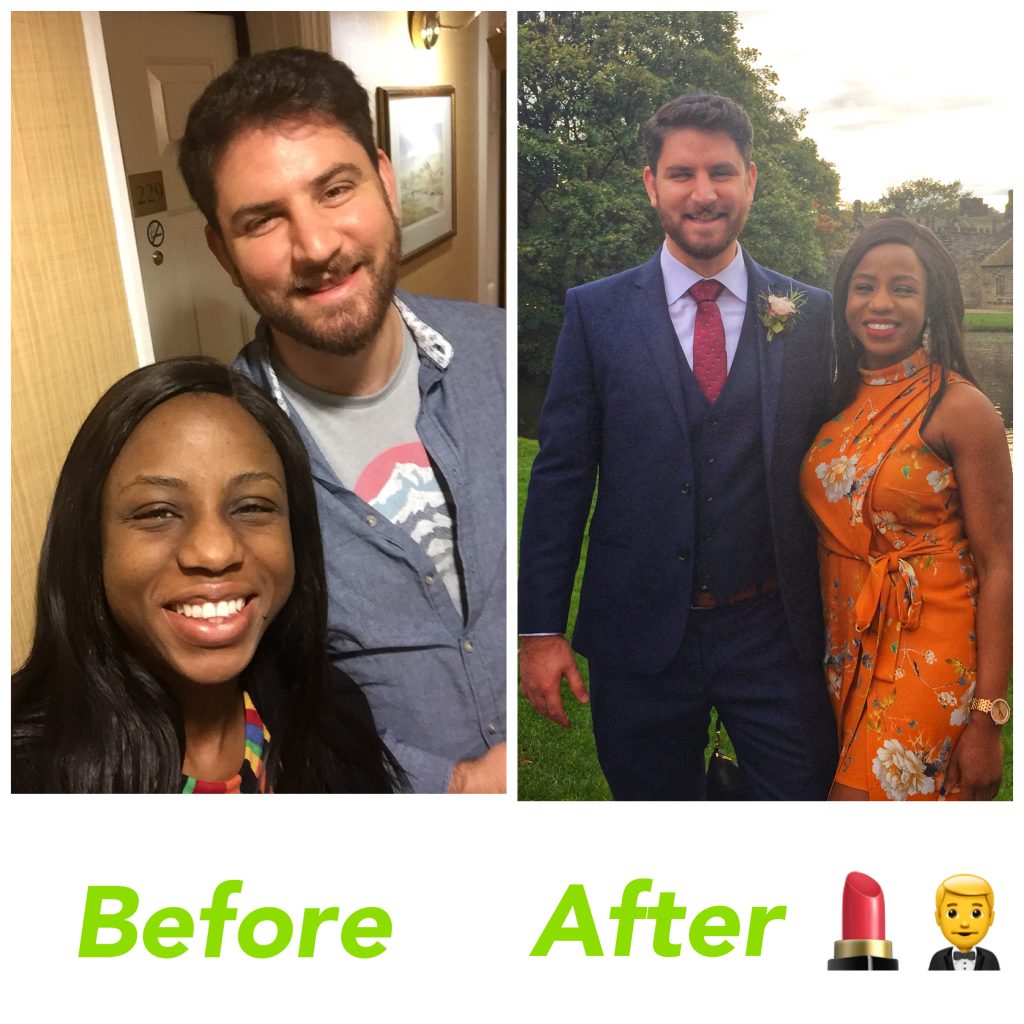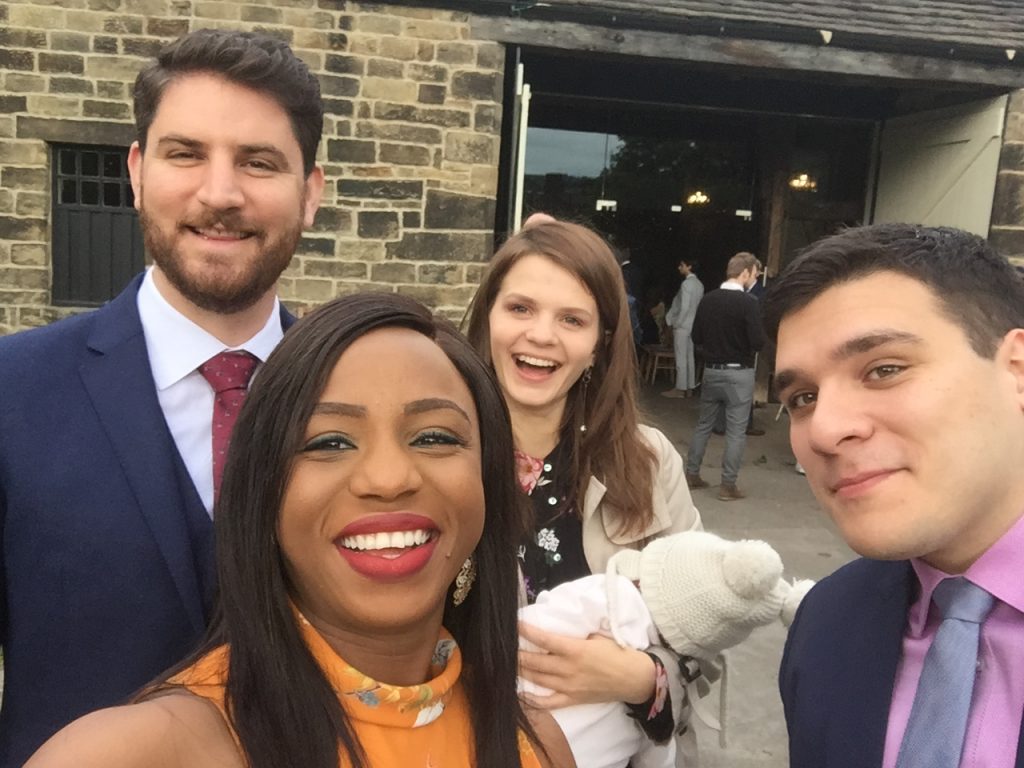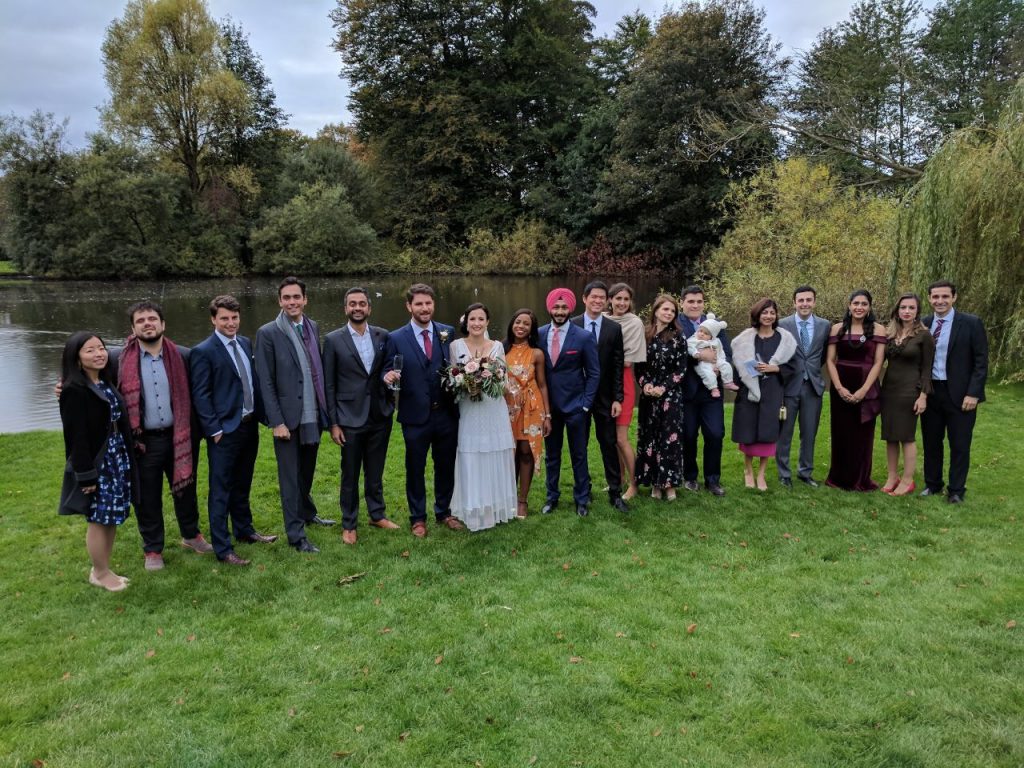 I also had a lot of rib-cracking moments while reading Trevor Noah's 'Born a Crime' during this trip. Trevor Noah is not well, lol. I would be on the train and be giggling to myself. Sometimes, I would literally laugh out loud. Given that I had just spent a few months working in South Africa, it was such an enlightening read and helped me understand the social construct of the country a little more. I absolutely enjoyed reading it and it made me smile and laugh a lot.
+ Time with people, not things, create the best memories – On this trip, it was less about being a tourist and more about being a friend (going to places that have a high concentration of Nigerians does this to me, lol). I spent most of my time reconnecting and catching up with some of my old friends and also meting up with some of my new online friends. I hardly had any meals alone – catch-ups were structured around mealtimes (breakfast, pre-lunch, lunch, pre-dinner, dinner, post-dinner drinks, etc) and I absolutely enjoyed spending time with these lovely people. I am not sure when next I will see these folks in person, but until then, technology (WhatsApp, IG and Facetime) will serve its useful purposes.  Apologies to anyone (also known as Ms Shalom) I dragged on my walking/shopping runs – God bless you for your patience with me, lol.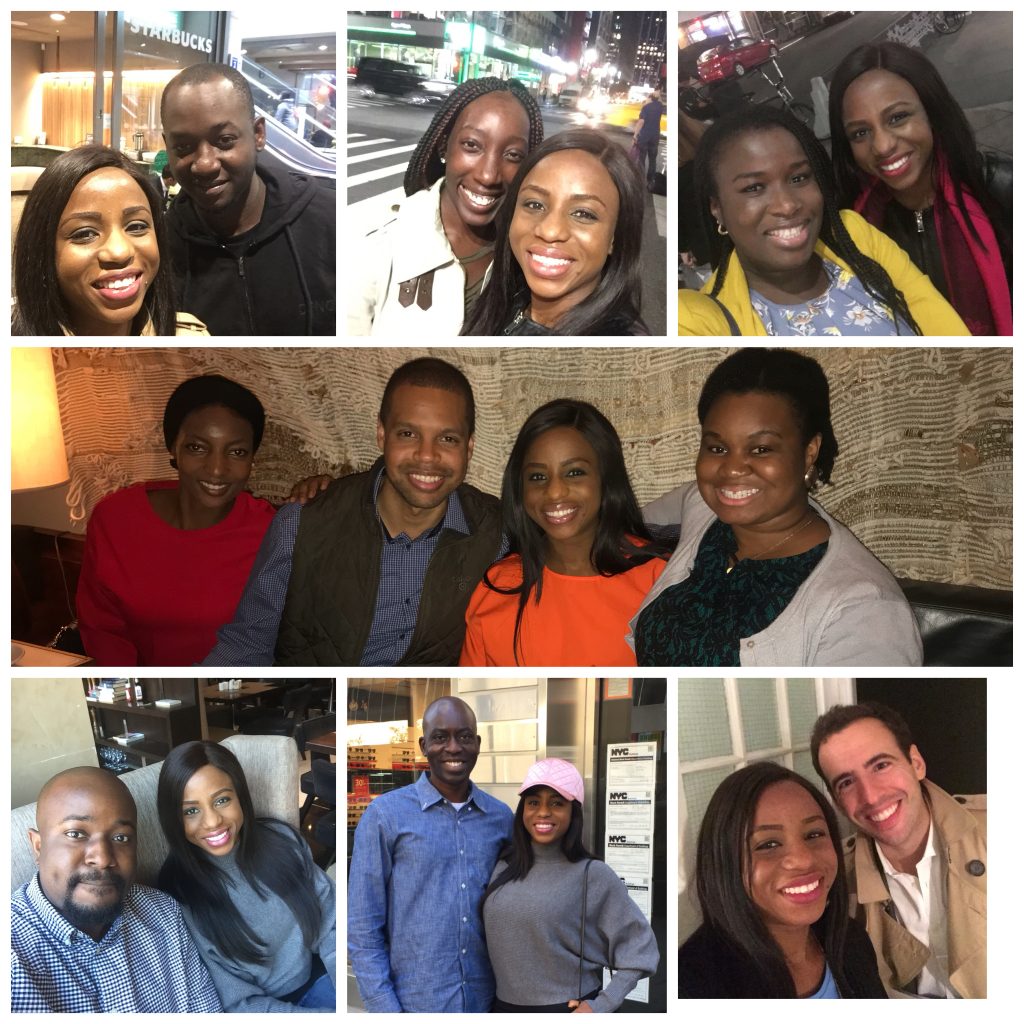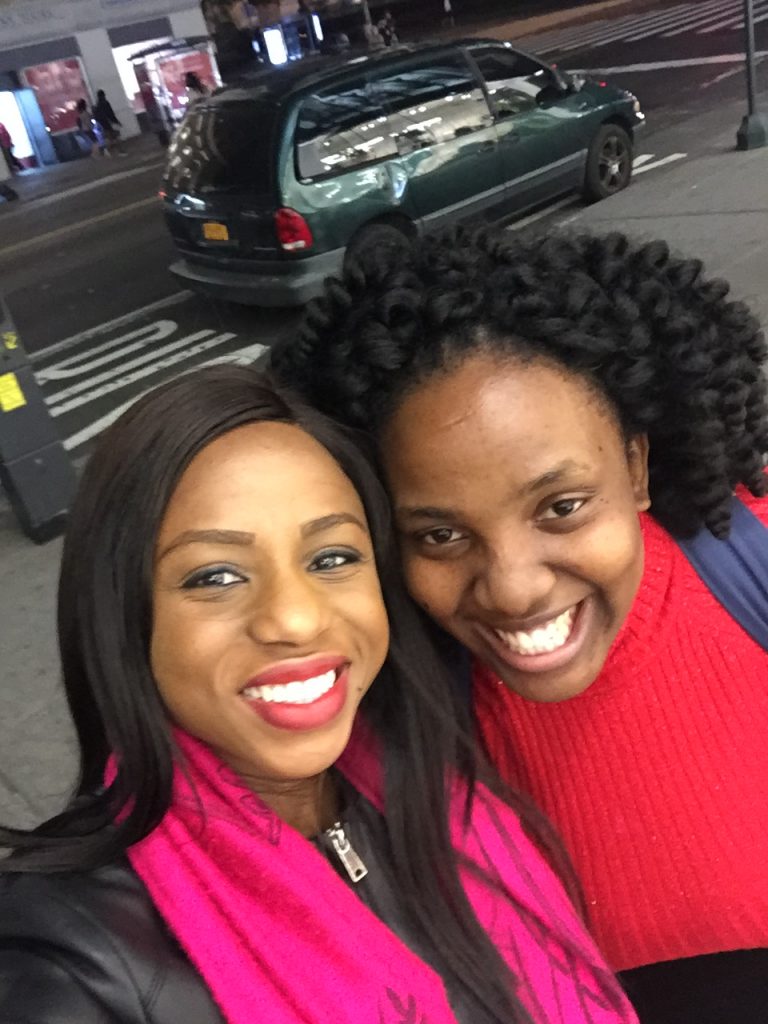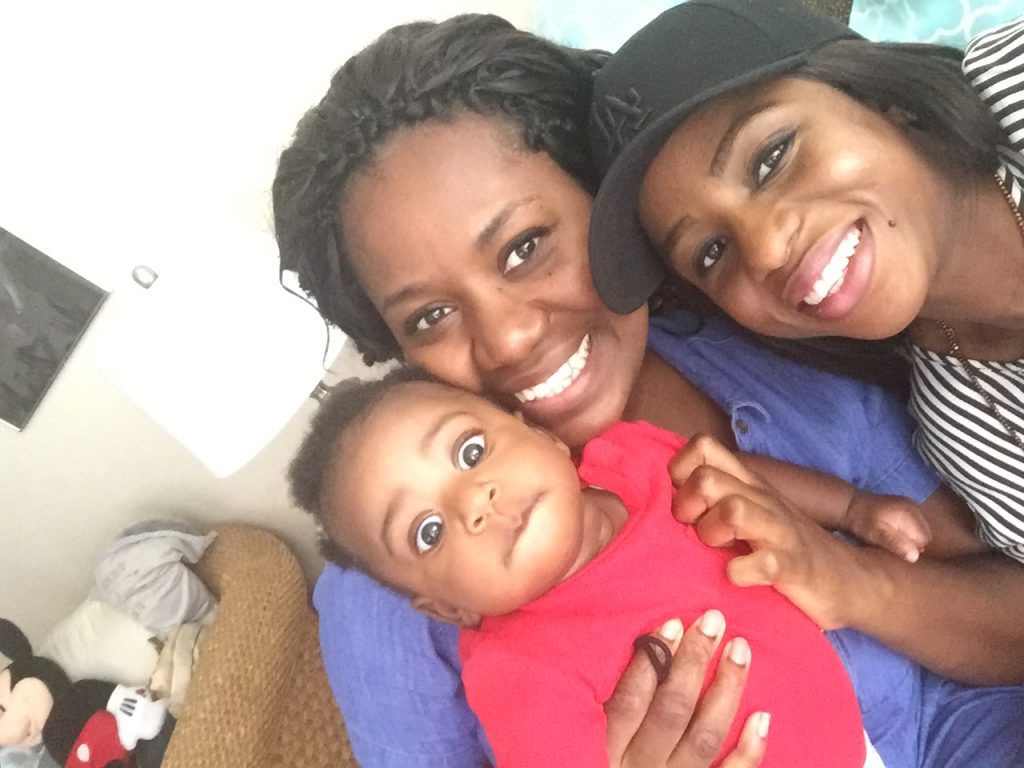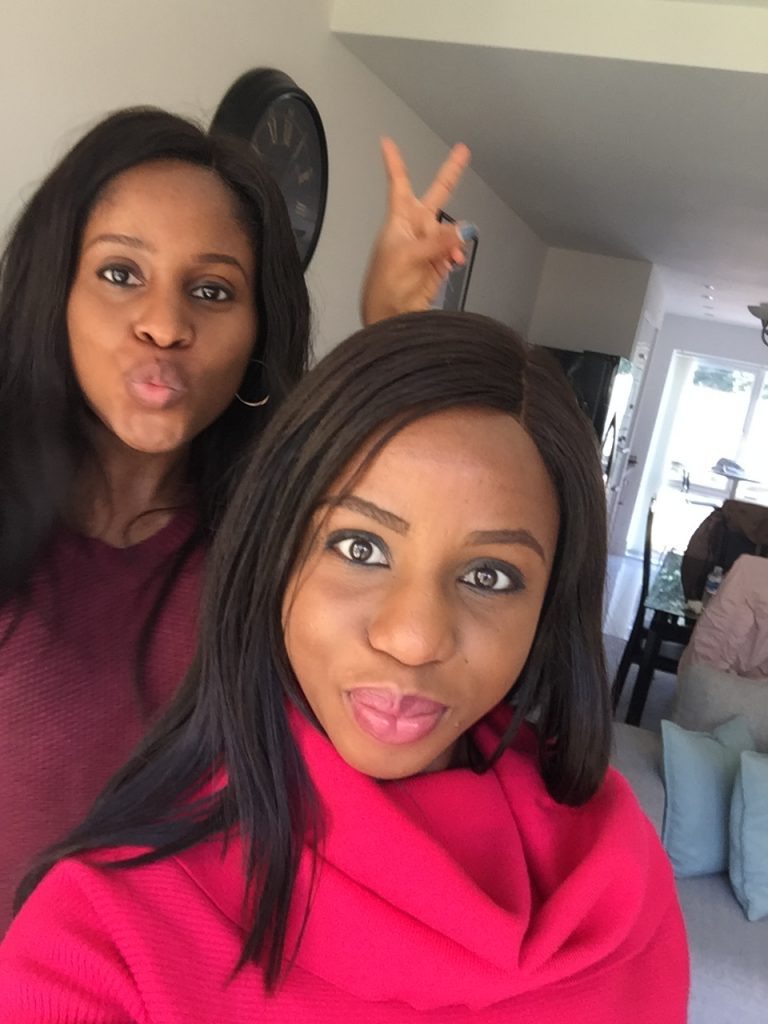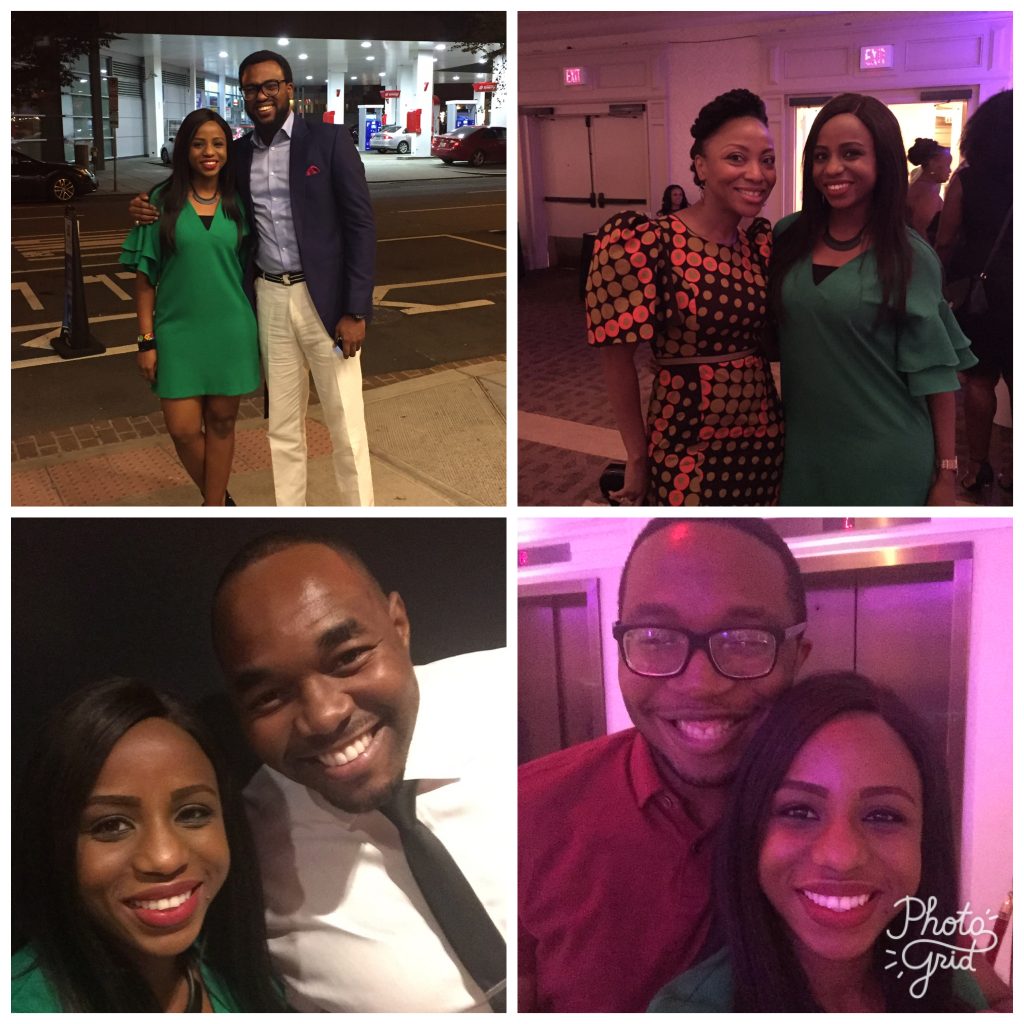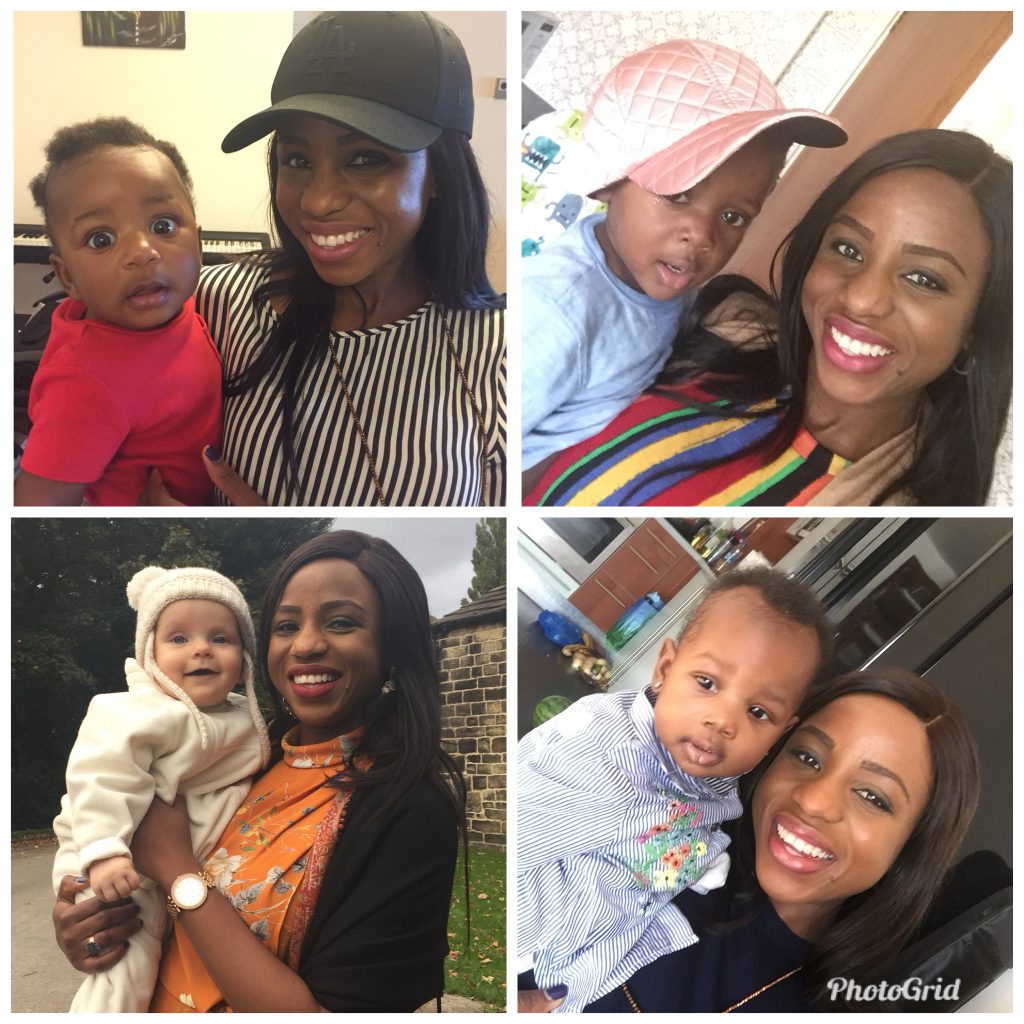 + Give kindness (and reply your DMs, lol), it will come back to you.  Back in March, a beautiful young lady called Abi slid into my DM (sorry folks, not all DM sliders are boys, lol) to get some information about Tanzania as she had an upcoming work trip. I responded happily and even offered to give her my Tanzania tour guide's contact. It cost me nothing but time, but I did not mind at all. She had a great time in Zanzibar and everyone was happy.
Fast forward to when I was going to New York, I completely forgot that Abi lived there. However when I posted a pic from NY, she messaged me again and offered to hang with me and show me around. I took her up on the offer and planned to spend my last day in NY with her. This last day coincided with the day my beloved bank's systems decided to crash. Oh boy, see me sweating at the check-out counter of the store when I realized my cards (Naira and USD denominated) were not working. Internet/mobile banking was not working either. I was royally stuck!
Guess who bailed me out and gave me cash to run my last minute errands (plus taxi fare to the airport)? Abi!!! I also had a fabulous time hanging with her – she was my personal hotspot, tour guide, navigator and photographer for the day. Thanks, Abi! God bless you babes.
I am sure with this one story of mine, I have been able to convince you that your seemingly tiny seeds of kindness will pay off sometime. It might not even be for you directly but trust me, the good Lord does not forget.
Bonus tip: When going abroad, please go with different bank cards (and some cash) – only Jesus is 100% dependable in this life!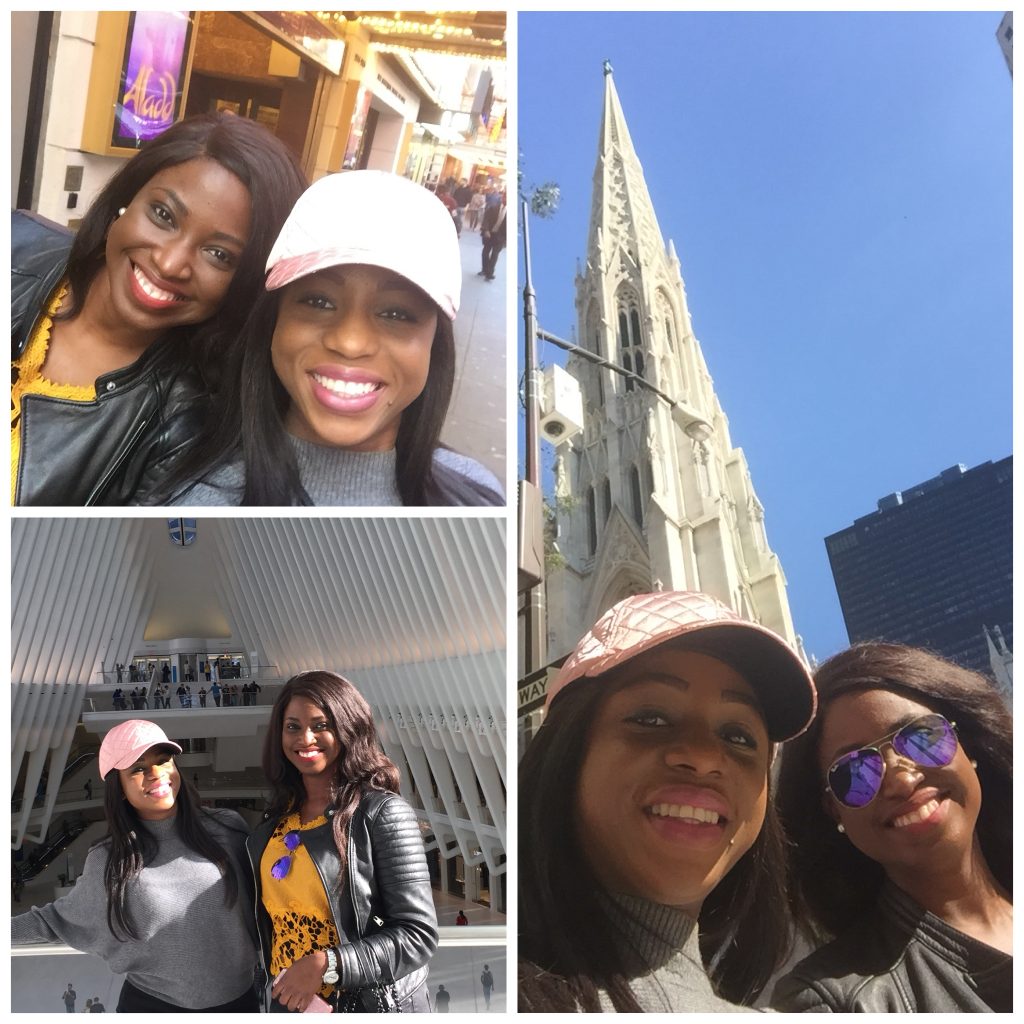 + When in Rome, dress like the Romans. When in New York, wear face caps. When in London, wear trench coats, lol. I am not sure how I came up with this but I know that the 'hip-hop hurray' spirit came upon me when I was in New York and I wore a face cap every day when I was there.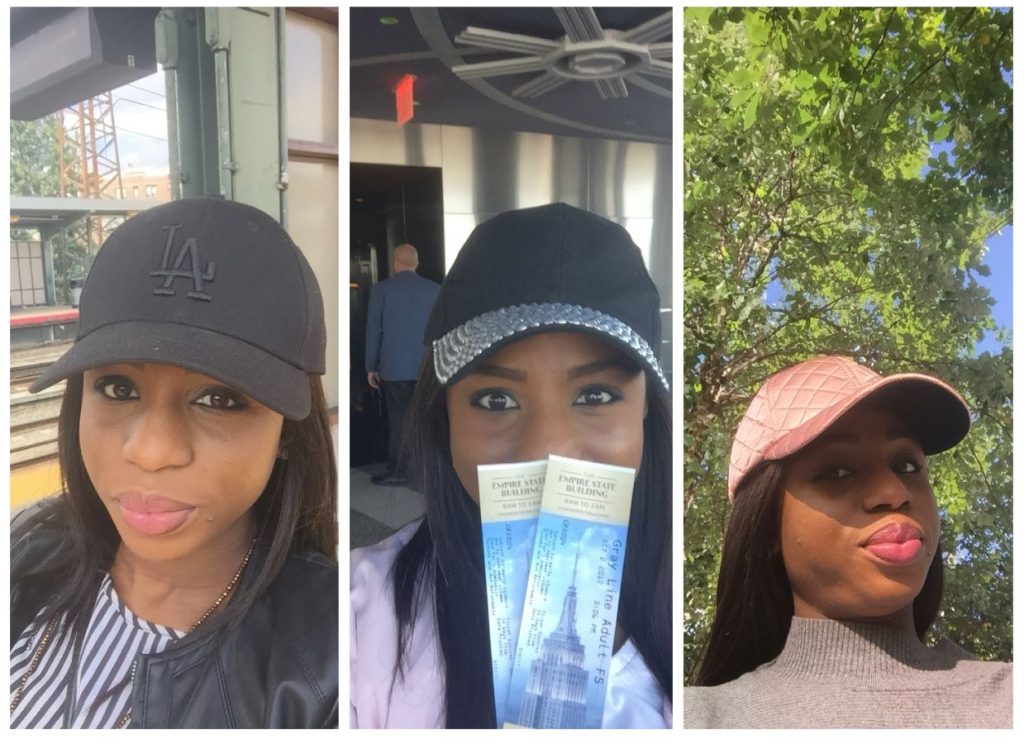 Once I got to the U.K, wearing a face cap just did not feel right. Even wearing a bomber jacket felt weird, and I switched to a trench coat, lol. Don't ask me why, I am still trying to figure it out. If you have any deep explanations, please share with me in the comments section.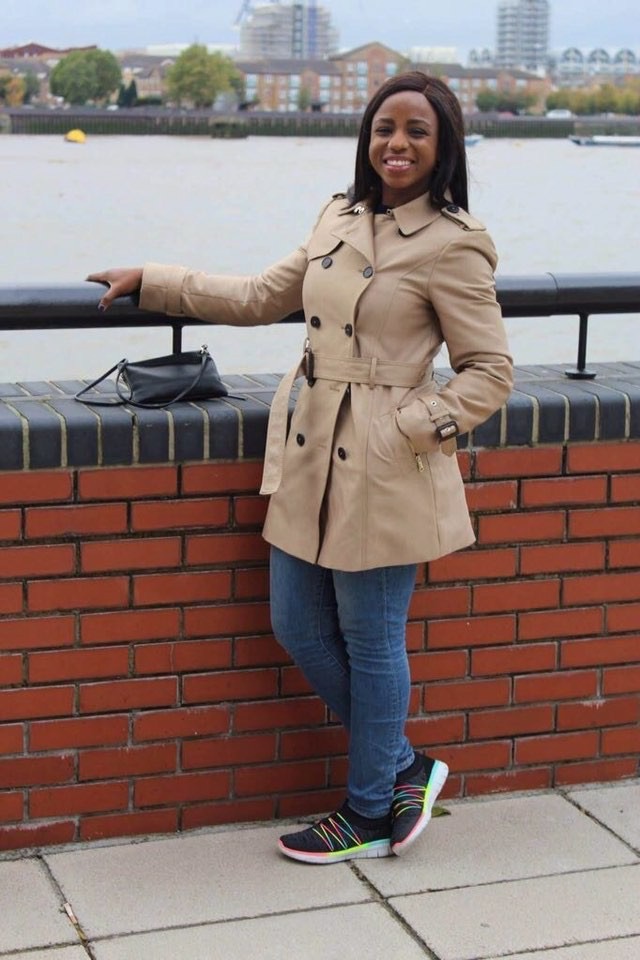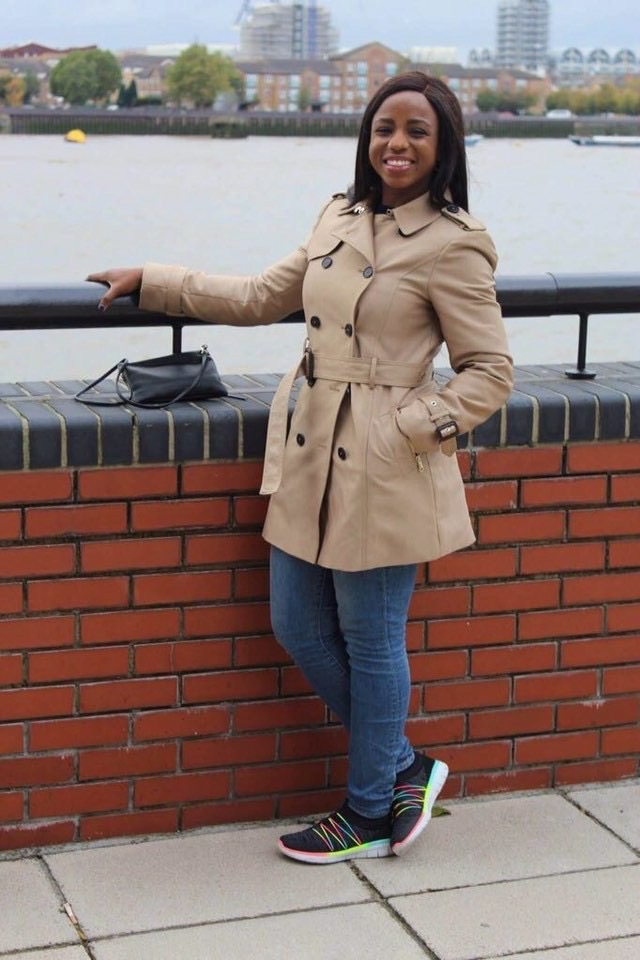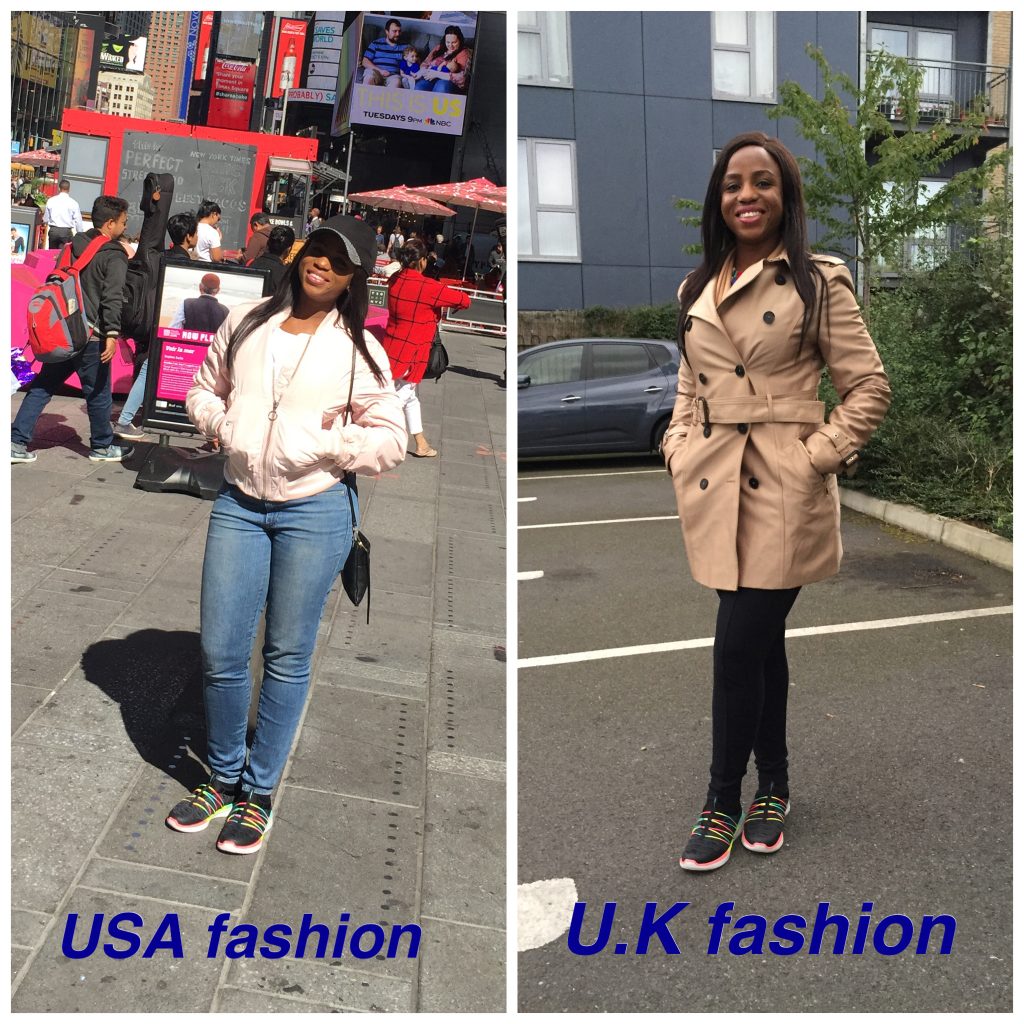 + The Fam in 'FitFam' can mean something more. On the trip, I also had the good fortune of meeting up with some of the lovely ladies I had connected with on the fitness group I belong to (http://www.aprillaugh.co.uk/). Sometimes it's hard to believe I had only met this people on WhatsApp as they have grown to be such solid friends and family in some instances. It was an absolute delight to meet them in person and to give them real physical hugs! It felt like pen-pals meeting for the first time – so exciting!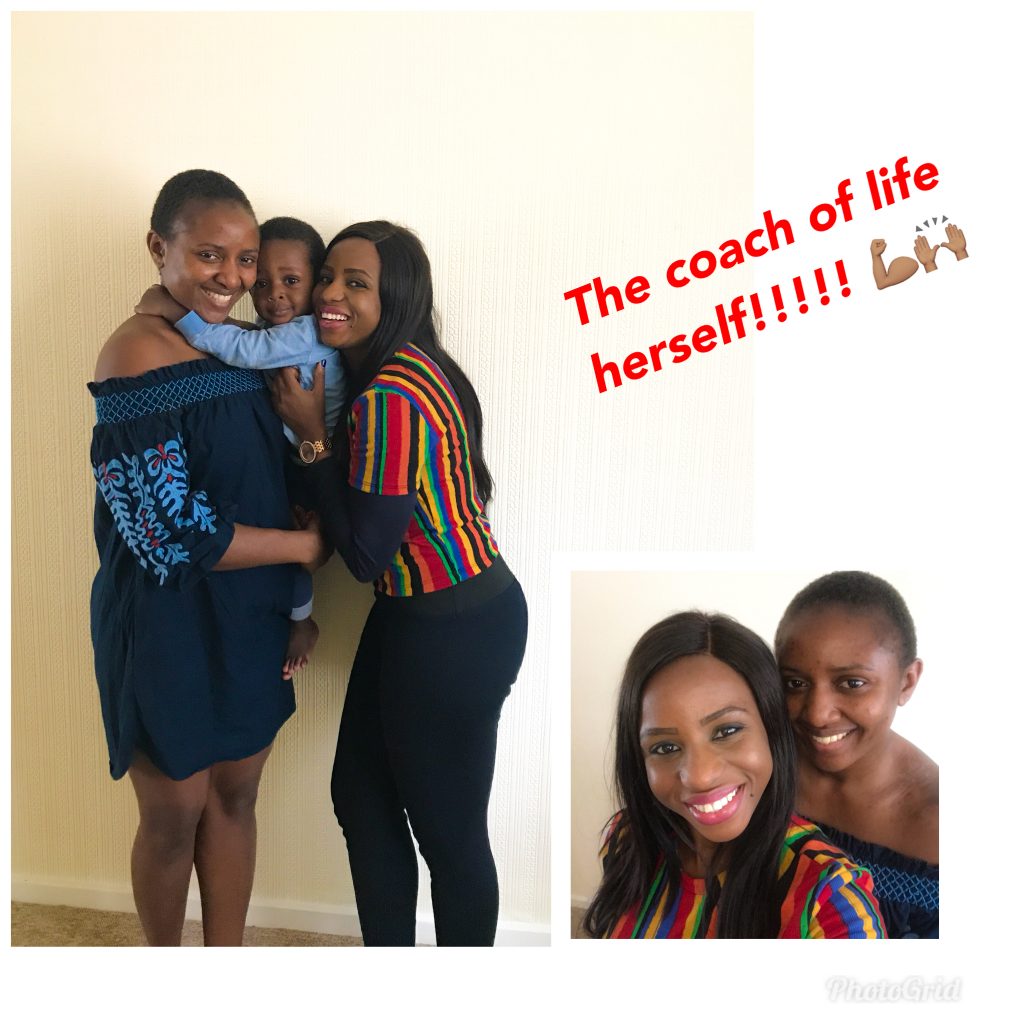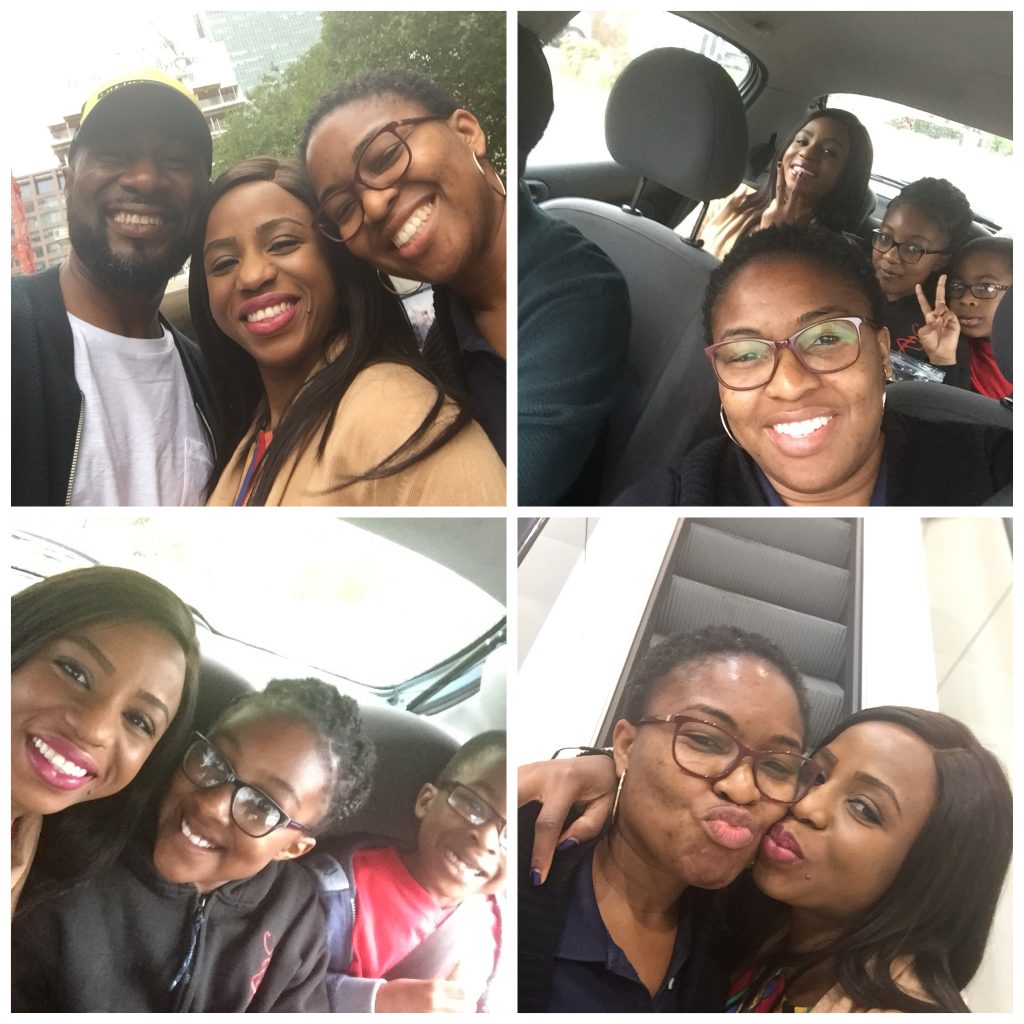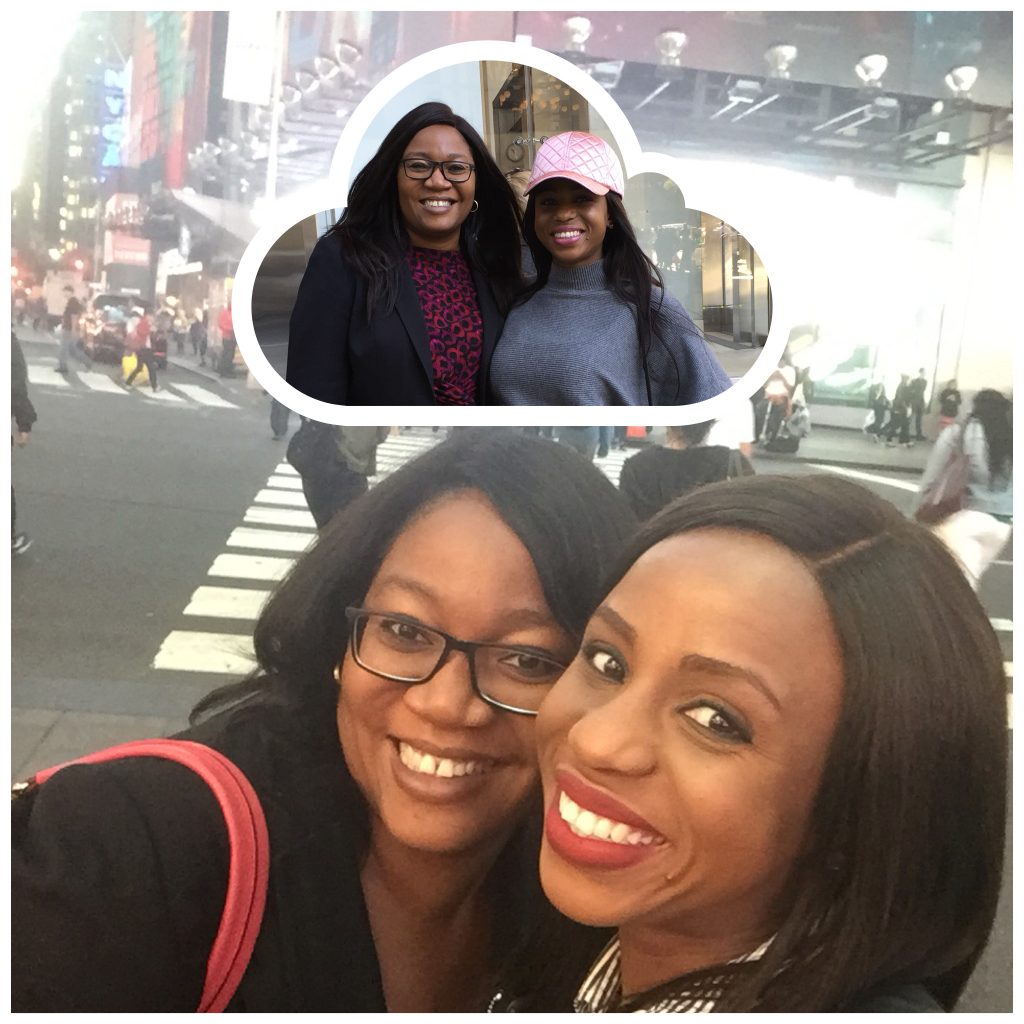 By the way, it has been one year since I embarked on my fitness/lifestyle change journey and it's been absolutely rewarding. I am stronger, more confident and definitely healthier. My clothes fit better and I sleep better now. I no longer spend money on Spanx or have terrible breakouts on my face (I know my dermatologist misses me, lol).
Puff-puff, dodo and chocolate cake are still problems in my life but I am much more controlled about how much of them I eat now. It's a journey and I remain committed to it.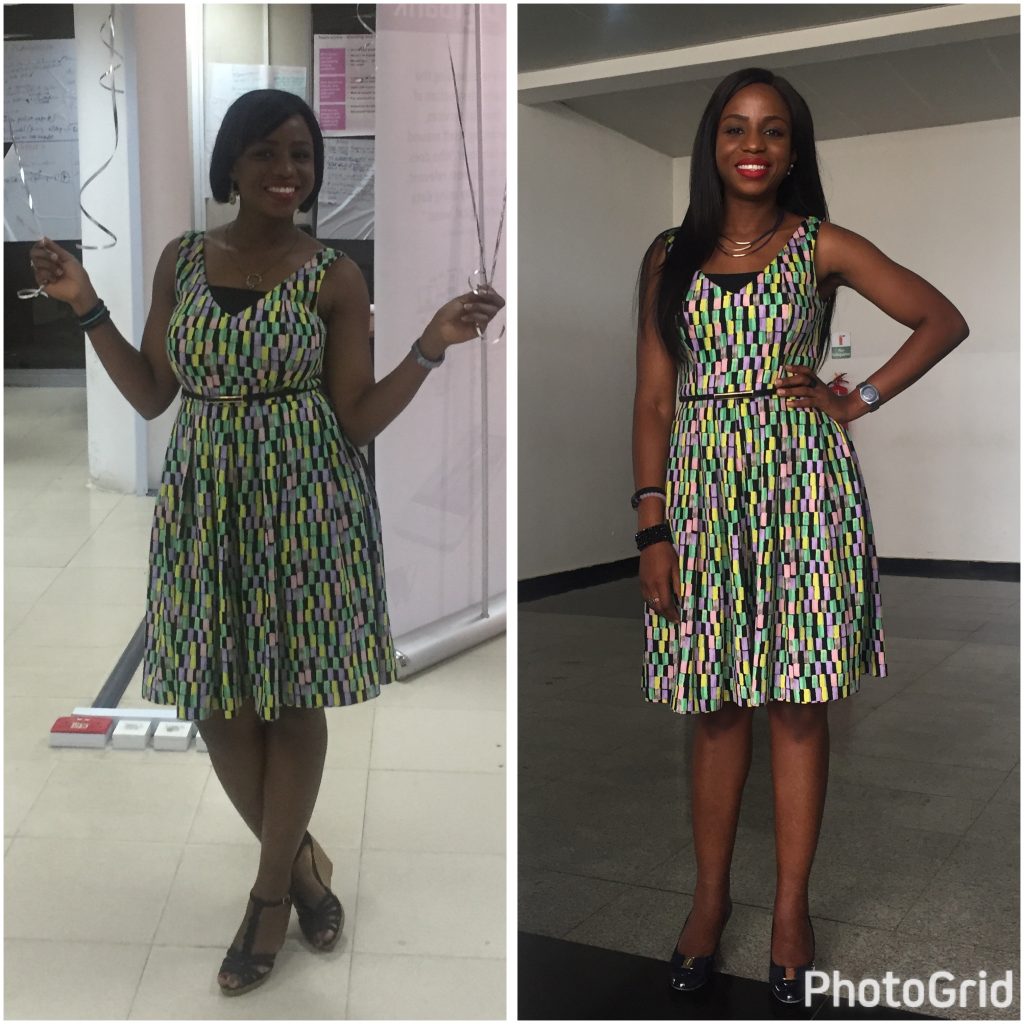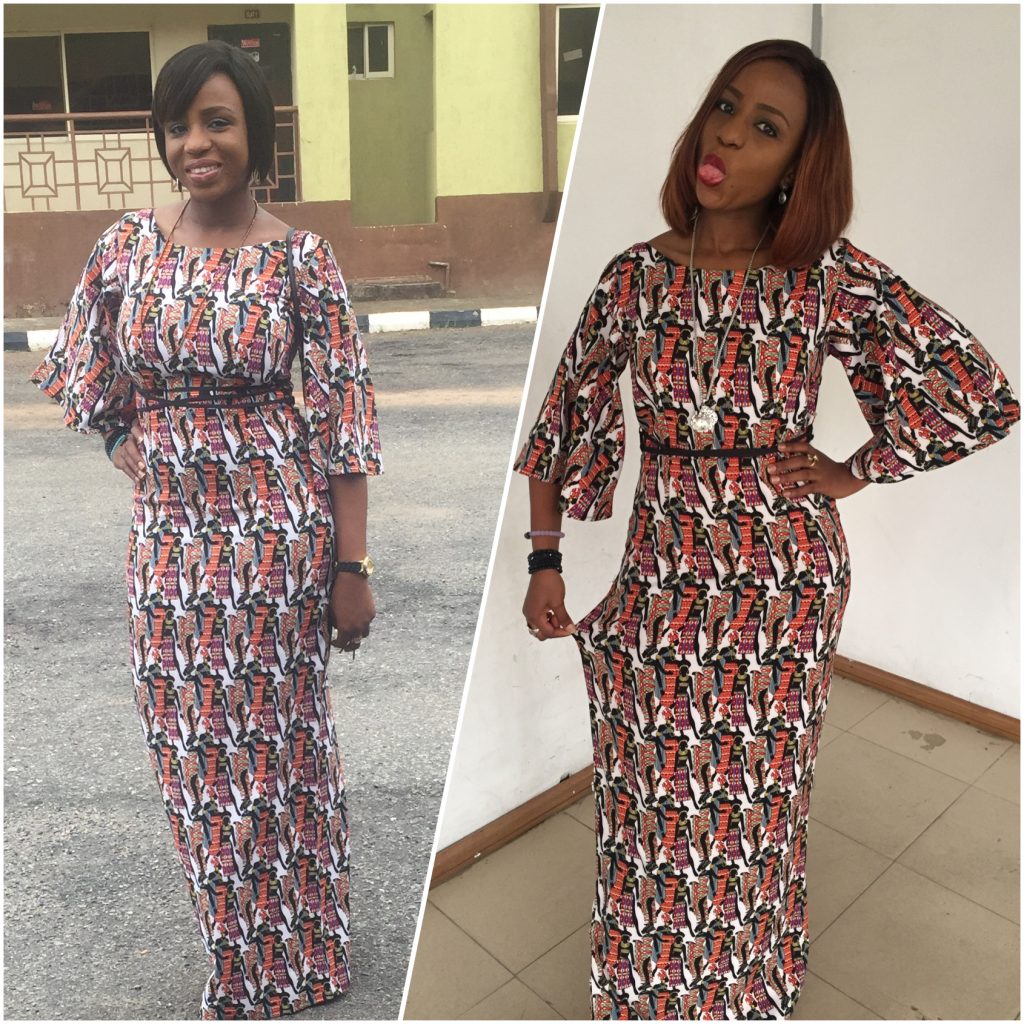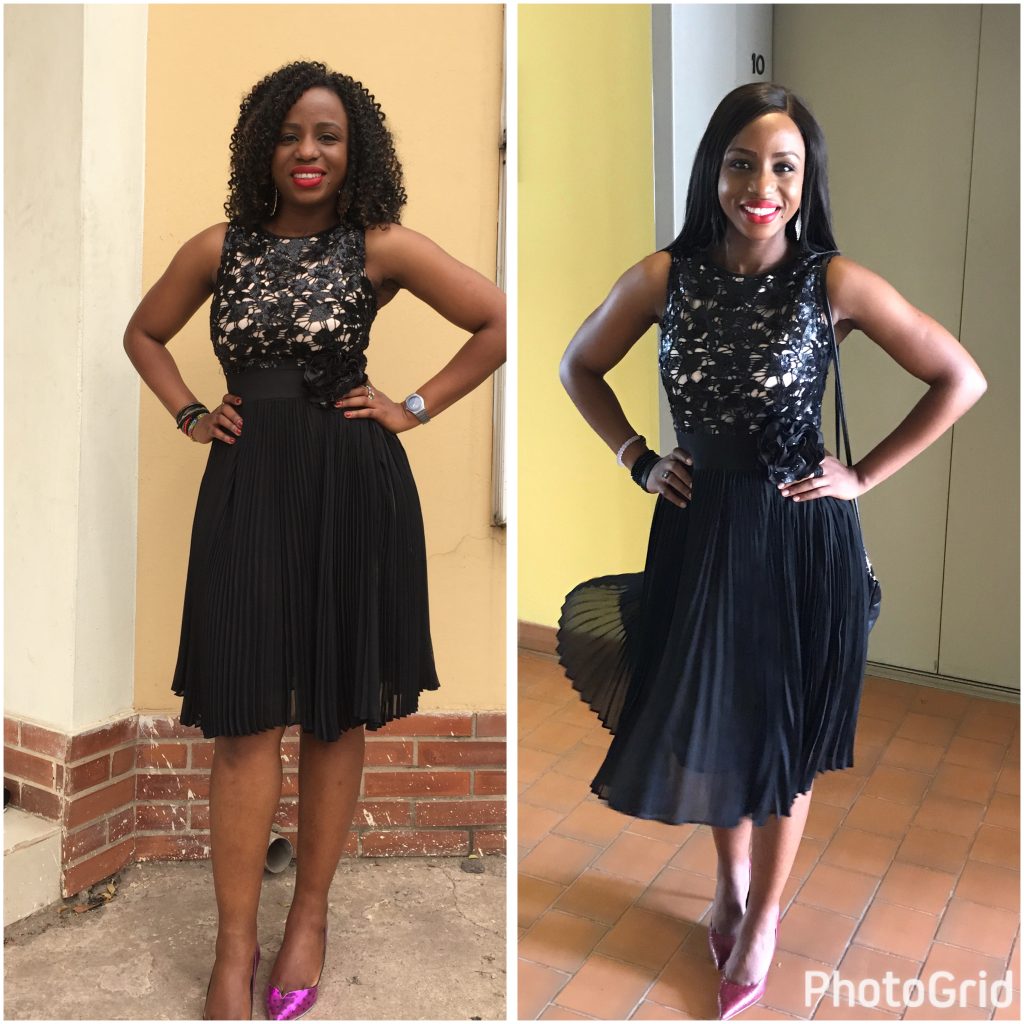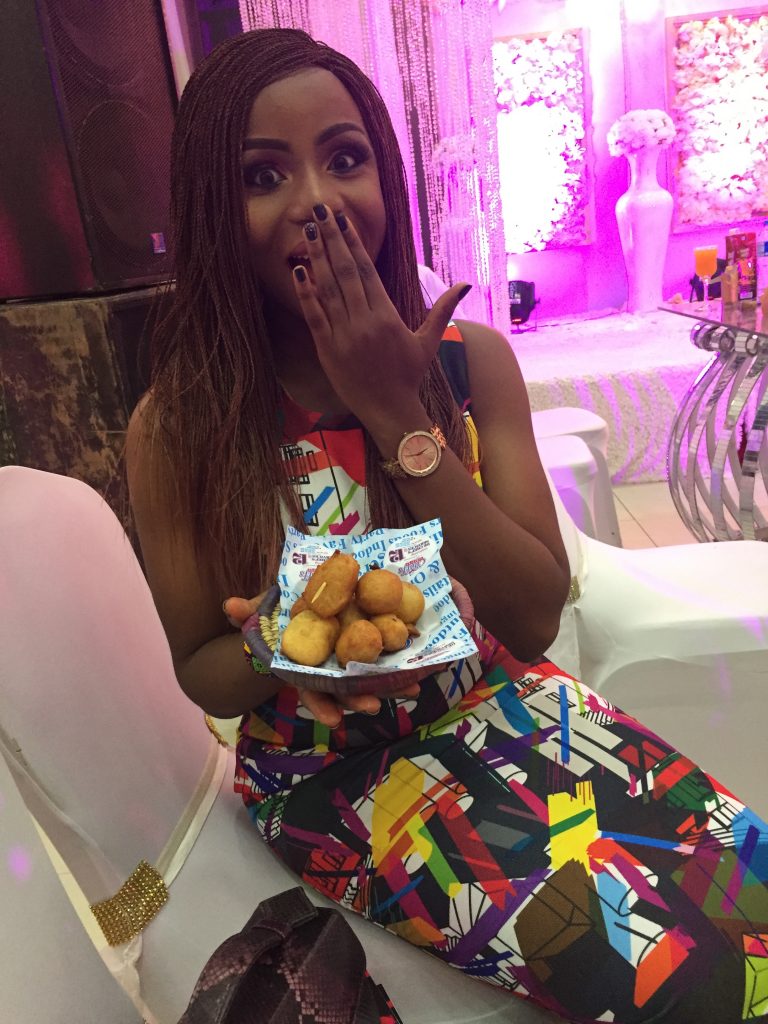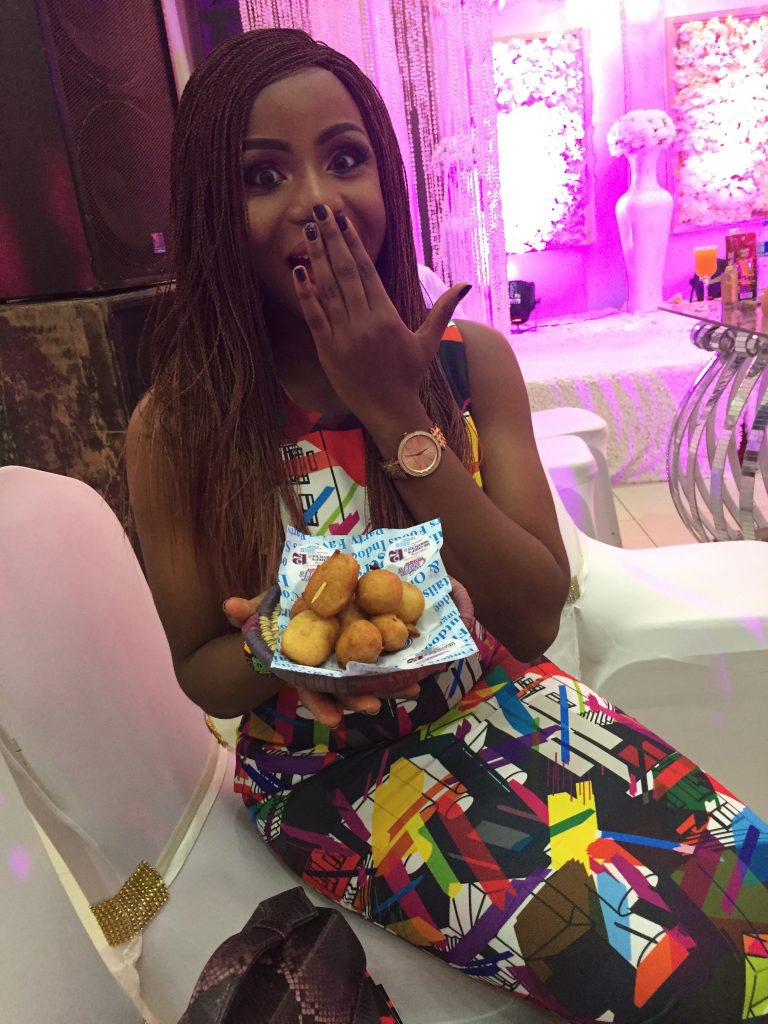 + We all deal with grief very differently. While some of my cousins lost their appetites and could not eat, I went on an eating-spree o! *covers face* Gosh! I ATE! For national peace and security (especially after I have just written about fitfam), I will not post pictures or list out all the things I ate. Let's just say I ate a LOT of things. Period! I had to do a 3-day detox to help me get out of my eating spree and I think it worked. Pheew! Back on track now – Amen!
During the burial, some of us cried, some of us did not. That did not mean the criers loved Ofe more than the non-criers. Her niece hung up the phone on anyone who told her to be strong or asked her to stop crying. Crying is part of the healing process for some of us, and it is okay to allow us to cry. It is not the time for motivational quotes, thank you. What is most important is we are there for each other through tough periods.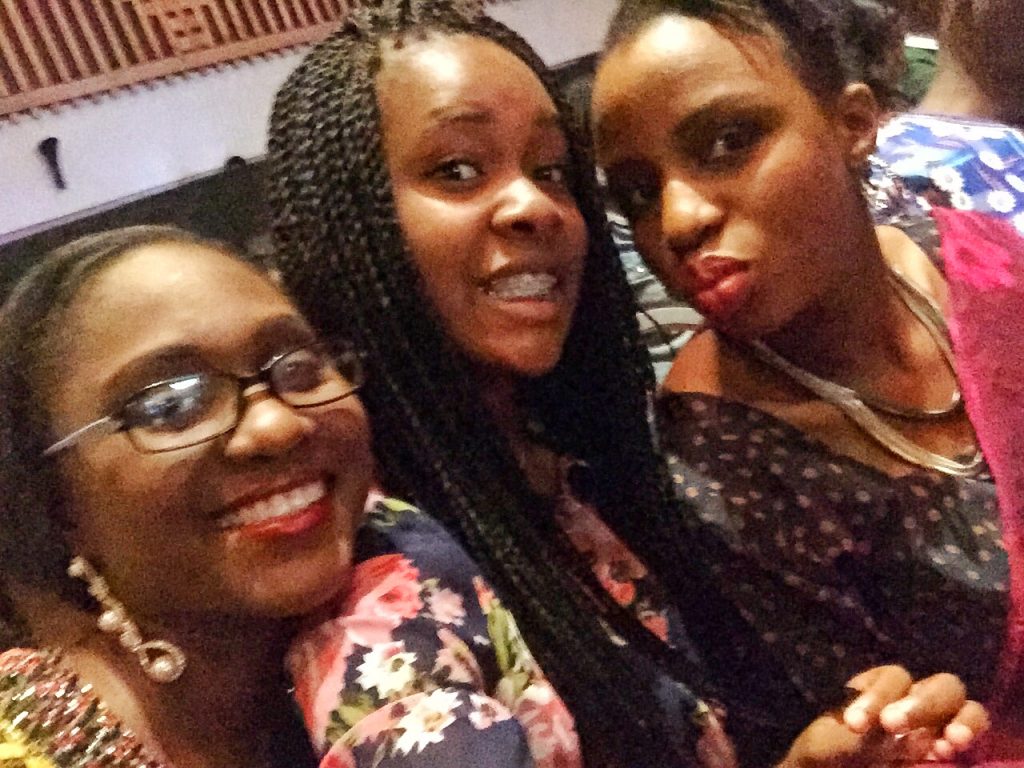 That said, I discovered that some people may decide to give you space, not because they don't love you or want to be there for you, but really because that is how they deal with their own grief and so they automatically expect that it is the same for you. I think a simple 'how do you want me to support you through this?' conversation can help all the parties involved live happily ever after. 🙂
I earnestly pray that we don't experience loss earlier than we ought to, but knowing that it has happened for some of us and will happen eventually to others, I also pray for God's strength, grace and comfort for everyone who is grieving the loss/relocation of a loved one.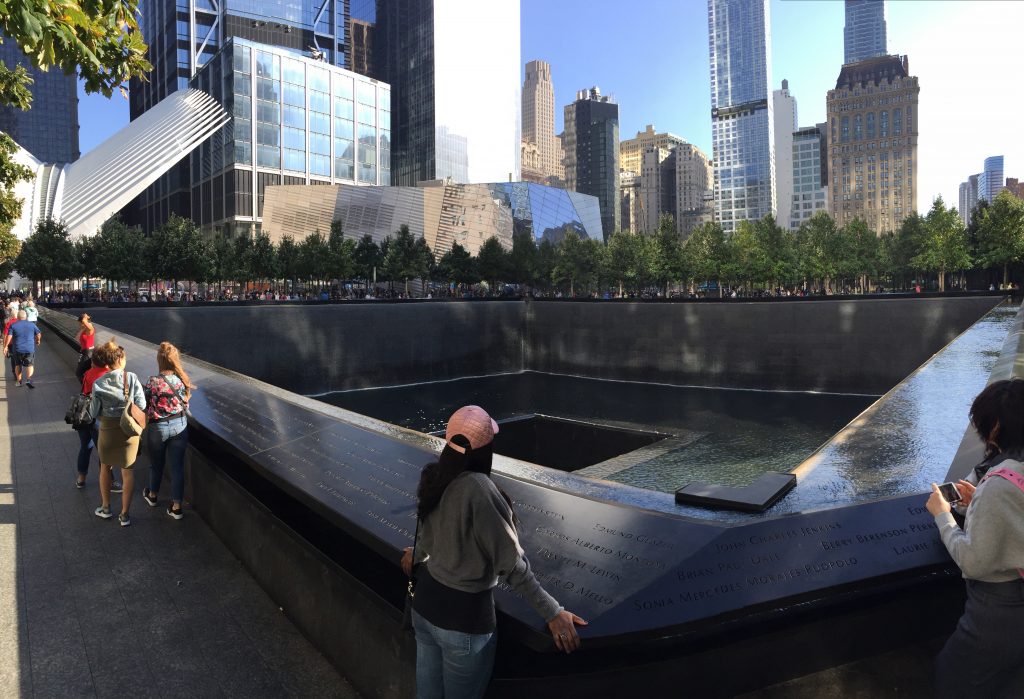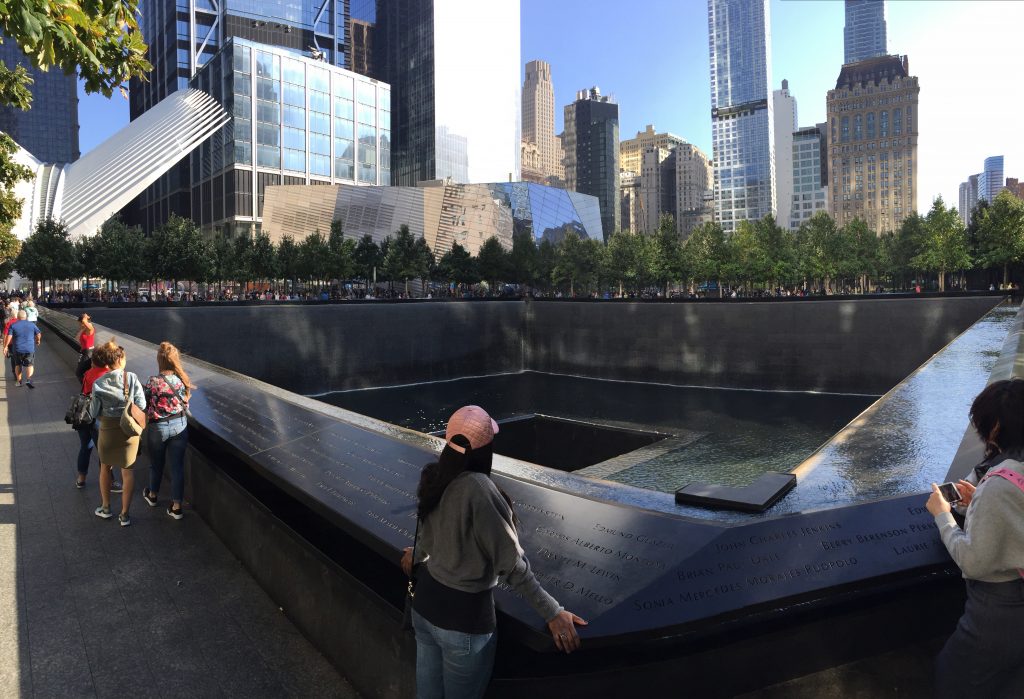 To end this post, here is a particular Scripture that I have held on to during this period. 
Ife Oluwa kii shi (The steadfast love of the Lord never ceases)
God's loyal love couldn't have run out,
His merciful love couldn't have dried up.
They are created new every morning.
 The Lord can always be trusted to show mercy each and every morning.
How great and beyond measure is Your Faithfulness!
 Deep in my heart I say,
"The Lord is all I need, I can depend on Him.
I'm sticking with God (I say it over and over)
He's all I've got left."
Lamentations 3:22-24 (MSG, AMP, CEV)
Have you ever lost a loved one? How did you cope? How do you cope? How do you deal? What Scriptures do you turn to for strength? Please share with us!
Tight bear hugs,
Kemi
p.s  Ofe's relocation to heaven put me in a very sober reflective mood for my 30th birthday so there was no ginger for party or turn-up of any sort. Maybe I will celebrate the first anniversary of my 30th birthday, just maybe.
That said, I am still accepting gifts o!! My home and office are open all year round to receive gifts, lol.
(Visited 220 times, 1 visits today)